After two years' work, with feedback from our members – including our volunteers and customers from across the world, we have created a new brand strategy that's fit for the future and is more appealing to our audiences.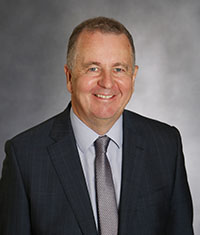 But why the new look? Research showed us that perception of the IET centre on being trusted, dependable and reassuring, but it became increasingly apparent that our brand – in particular, our old visual black and white brand identity and tone of voice – wasn't working for us.
We've worked with a branding agency that specialises in membership organisations to create a new brand strategy that's fit for the future and better reflects the breadth and diversity of our activities across the globe.
Our re-engineered brand ensures we remain modern and relevant and will help us communicate consistently, particularly in an increasingly digital environment such as social media.
Central to this is a new look and feel – including a new, singular logo – which better represents the breadth of our activities, the diverse nature of our organisation and the people we're here to support.
Over the next few months, you'll see our fresh, new identity reflected on our products, services and communications. This has started with our main website, which has been designed to make it easier for you to find the information that's important to you, and the next edition of Member News.
Our new website is mobile responsive – making it more appealing on other digital platforms – and enables you to find the information you need. This investment has been taken to meet member and customer requirements as it has become increasingly apparent in recent years through feedback that our website was becoming increasingly difficult to navigate and was no longer fit for purpose.
Overall, the new look will help us explain the essence of who we are and why we champion engineering. We are inspiring, confident, inclusive and credible and we want our brand identity to help us convey the positive impact our work and engineering has on our members, the engineering and technology community and wider society.