New report showcases universities leading engineering education change
Published: Thu 7 Mar 2019
The report, which was launched at an event hosted at Savoy Place, focuses on six elements that have been identified to help close the existing skills gap by enhancing transferable skills from the classroom to prepare students for work. The event was attended by Shadow Industrial Strategy Minister Chi Onwurah MP.
The new approaches include incorporating creativity into the syllabus, broadening the diversity of students, ensuring courses have a strong emphasis on project work, that they are interdisciplinary and that industry is actively engaged in its design and delivery, providing students with the opportunity to turn theory into practice through workplace experiences.
The report features testimonials from engineering students who are studying or have studied at six UK universities that are leading the sector by incorporating these approaches into their engineering programmes.
Jack Pearson, a MEng graduate and Royal Academy of Engineering Enterprise Fellow, studied Engineering Design at the University of Bristol. He was part of a team that set up a business venture as part of their final-year project.
"The Engineering Design programme has been a large factor in the success of me and three fellow students from the course developing our manufacturing start-up company, EngX, giving us a broad set of skills to cope with the tough transition from education to enterprise. The course ensures that graduates have a strong technical background suitable for developing innovative technologies, alongside fundamental leadership skills and group-focused project experience. The course's projects help develop the transferable skills necessary to successfully launch an enterprise, from project management to effective communications, and in our own case, the final year design project formed the basis of our company," Jack said.
Arron Goodfellow, a Mechanical Engineer who studied Sustainable Engineering Management for International Development at Swansea University's College of Engineering said: "This course has shaped my aspirations and enhanced my career prospects significantly. Taught models tailored towards a real project deliverable have proven hugely valuable in deepening my understanding of engineering practices in the context of development. Few courses offer the opportunity to spend such a substantial amount of time in the field working on a real-life project.
Arron went on to say: "The course has offered me the opportunity to learn from serious practitioners who are making the world a better place."
The report is available to download from the Education thought leadership section of our website.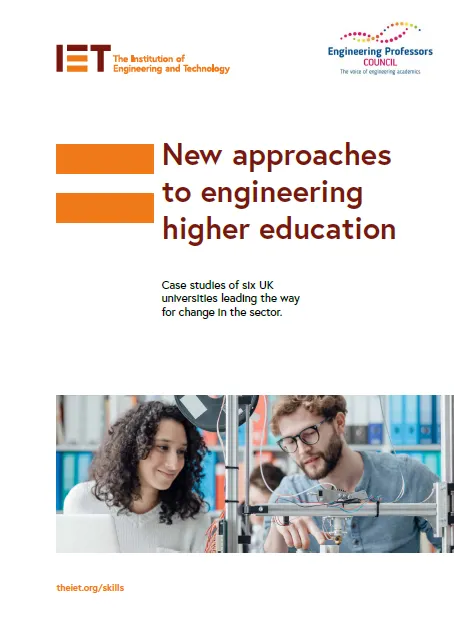 <!—Lead forensics script -->