Start of main content
Why does Kerrine hold Fellowship in such high esteem? "It will provide me with the opportunity to shape the future of the engineering profession, through participating in the IET's expert panels, events and discussions," she says. "It's a new platform for spreading the word about engineering and addressing misconceptions."
The power of perseverance
For Kerrine, the achievement is especially sweet because reaching Fellowship has taken perseverance. "Having been actively involved in the IET as a volunteer for many years, it was always in the back of my mind that I would apply one day," she says. "I was unsuccessful with my first application and was asked to reapply one year later, which I did."
Kerrine wasn't put off by a setback and this has been a pattern in her career. Her first experience of engineering was as a sixth-former, attending a Headstart taster course at Glamorgan University. "It was then I decided I wanted to be an engineer," she says. "But I didn't do the right A-levels or get sufficient grades to apply directly to university."
Determined to find her way into engineering, Kerrine put herself forward for an Engineering Education Scheme whilst completing her A-levels, which involved working on a real-world engineering problem for a local company. She then spent a year in industry, which gave her experience to add to her application for an engineering foundation course. Fast forward five years and she'd graduated with a Master's.
Kerrine then started working at CB&IUK, where she remained for the next 13 years, gaining varied experience on oil and gas projects worldwide. After a career break to have her daughter, she joined WSP in New York, a global engineering and professional services consultancy.
"My role is a mixture of technical design, project management and business development," she says. "I'm currently working on a renewable energy study for a whole country, which involves considering cultural and political factors as well as technical scope."
"Doing that bit extra"
Kerrine's career achievements were not the only things that counted in her Fellowship application. "It's about showing that you're doing that bit extra outside of work," she says.
As well as volunteering as an IET mentor, Kerrine visits schools to share her experiences of engineering. "As I spoke with more children, I realised that misconceptions about engineering were being formed from an early age," she says. "I felt it was important that children don't miss out on rewarding careers because they don't know about them. I also wanted to tackle unconscious gender bias and address the UK skills gap."
Kerrine wrote My Mummy is an Engineer, followed by other books such as My Mummy is a Farmer, as a way of communicating positive messages about these professions to young children.
Advice to future Fellows
Looking back on her professional life, Kerrine knows that her success is a result of collaboration as well as personal drive.
Her parting advice to aspiring Fellows? "Get a mentor who can help you identify your personal steps to becoming a Fellow. It's important to have someone who can challenge your thinking, encourage you to self-reflect and bring out the most in you so that you can fulfil your potential."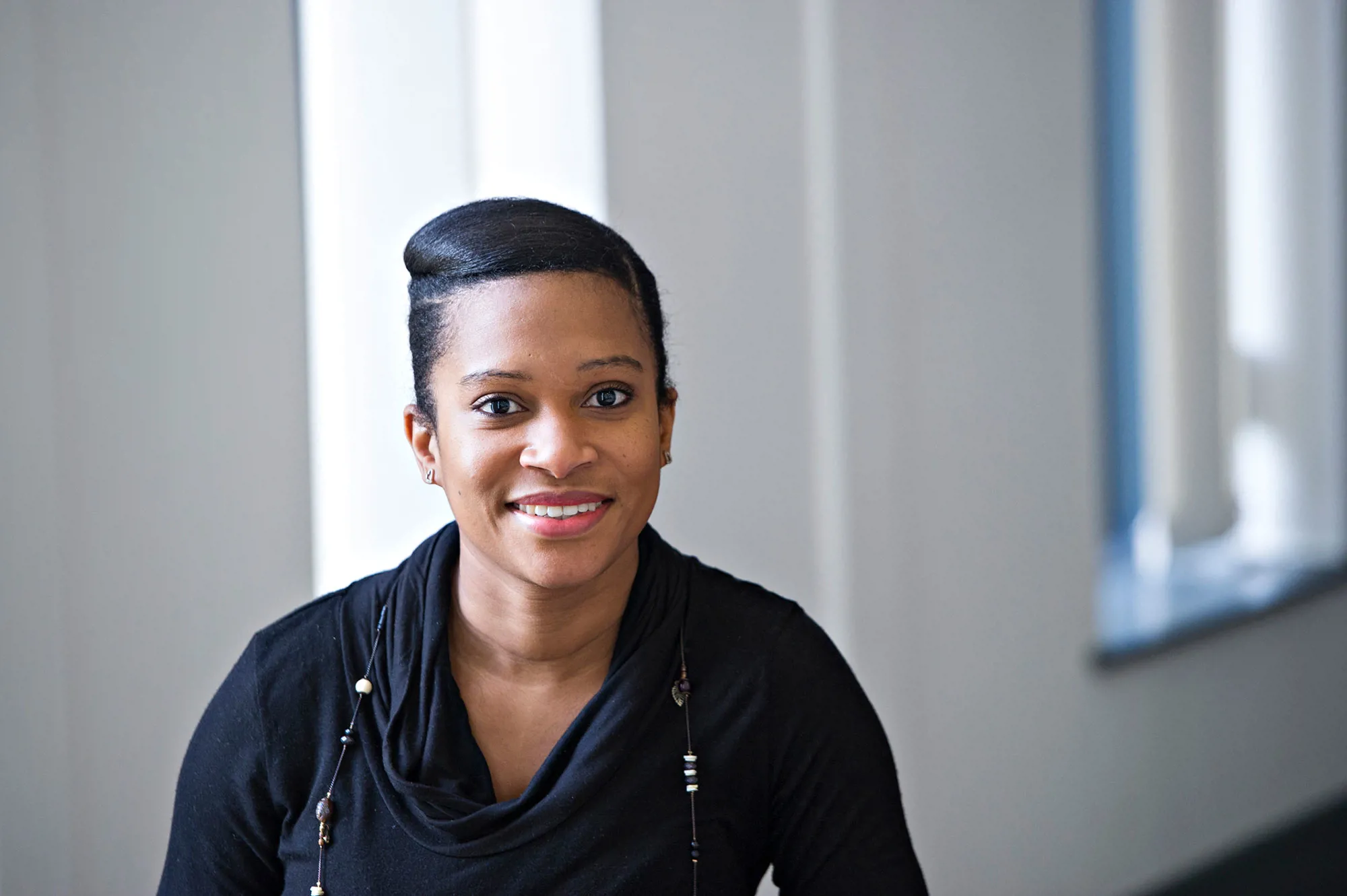 <!—Lead forensics script -->