Start of main content
Cool creation! The IET celebrates 150 years of inventive value
Published: Mon 24 May 2021
The humble fridge has been crowned by the Institution of Engineering and Technology (IET) as one of the 15 most valuable inventions of the last 150 years, as the institution celebrates innovation to mark its 150th anniversary.  The list comprises discoveries and advancements that have contributed significantly to humanity, the planet, society, and the economy, making their marks throughout our lives.
With fridges now found in almost all homes in the UK, the value of this widely available technology has been thrown into even sharper relief in recent months, as simple fridges have played a vital role in vaccine programme roll out across the globe.
As part of the celebrations, the IET has also thrown open its treasure trove archives, uncovering countless hidden gems that tell unique stories of each invention's histories – not least the fridge!
From journals dating back to the 1920s through to brilliantly 'inventive' recipes for housewives to 'cook' in their fridges – including American Fried Chicken and Orange Meringue Pie – the archives bring to life the colourful, and often bizarre, stories behind some of our most valued technologies: from prototype to world changing final product.
Voted for by an esteemed panel of IET members, the list highlights the incredible impact that science and technology have on everyday life; from store cupboards to travel, healthcare to communication, the top 15 have profoundly changed humanity across the globe.
The IET Power 15:
AC power generation – brought electricity to our homes and, ultimately, light, comfort and all our essential gadgets.
Aviation – drove the globalisation of the economy and made travel for business and pleasure accessible for the masses.
Canned Food – made it possible to store and transport food safely and easily for the first time.
Cars – revolutionised transport for the masses, and profoundly changed how businesses could market their goods.
Computing – the invention without which almost all businesses would be unable to function, and which kept us connected with loved ones throughout the pandemic.
Electric lightbulb – bringing illumination to our lives, this invention has made our days longer, streets safer and even enabled the early development of the TV!
Fibre Optic communication – with enormous data-carrying capacity, fibreoptic cables have revolutionised the way we are able to use the internet.
Measurement – a true cornerstone of all scientific endeavour, the standardisation of measurement under SI units allows researchers across the globe to collaborate – never more essential than in the last year when developing Covid vaccines.
Microscopes – the ability to magnify the world around us has played an essential role in advancing our understanding of nature, developing medicines and miniaturising technology.
Telescope – advanced our understanding of the universe and fundamental laws of physics, without which essential technology like Satnavs would not function.
Radio – the original communication revolutionary, radio played an integral role during the war and continues to be one of the most consumed forms of media in the world.
Refrigeration – sparking another nutrition revolution, home refrigeration made fresh food accessible to millions.
Telephony – these devices have become such an integral part of our day-to-day lives that they have totally engulfed the meaning of the word 'mobile'.
Triode valve - important for the development of international wireless networks, making modern Wifi and Bluetooth technology possible.
X-Ray – from broken bones to cancer, this breakthrough remains one of the most important tools for medics across the globe.
Commenting on the campaign, panel co-chair and president of the IET, Professor Danielle George MBE said: "This year marks the 150th anniversary of the Institution of Engineering and Technology, making for the perfect opportunity to celebrate and champion the invaluable role that science and engineering plays in society.
"I am immensely proud of our rich heritage of innovation, something our priceless archive brings to life in the most wonderful way. Each treasure represents a unique moment in the development of some of the most significant technological advancements in human history, many of which were made possible by IET members – difference makers, past and present."
The panel's second chair, June Angelides MBE added: "As someone whose entire career is only possible thanks to the pioneers of technology, I understand better than any how utterly vital innovators, scientists and engineers are to practically every aspect of our modern lives.
"The innovators on our list paved the way for so many other developments which continue to shape and enhance our lives, a fact that fuels my passion for encouraging people from all backgrounds and genders into careers in technology. Having the opportunity to see into the incredible IET archives has been truly inspiring – not least because I was able to see first-hand how many incredible women have come before me."
Best known for starting the UK's first child-friendly coding school, Mums in Tech, IET Honorary Fellow June was passionate about computing technology being on the final list and remains a staunch advocate for the value of STEM to society.
Professor George finished: "Many of the inventions on the list have played a pivotal role in helping us navigate our way out of the pandemic over the past year and will be crucial in our ongoing challenges to tackle global issues such as climate change. These facts viscerally underline the importance of STEM in today's modern society; something which the IET will continue to invest in over the next 150 years."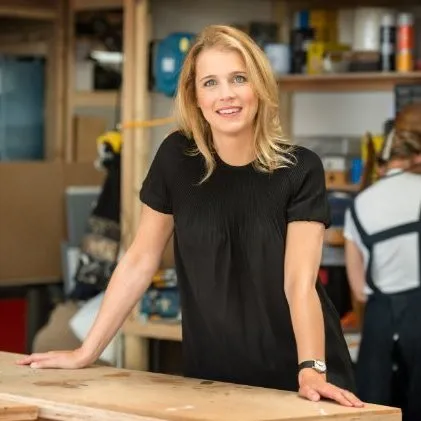 Professor Danielle George
Danielle George MBE FIET is a Professor of Radio frequency engineering in the Department of Electrical and Electronic Engineering (EEE) and Associate Vice President for Teaching and Learning at the University of Manchester in the UK. She became the 139th President of the Institution of Engineering and Technology in October 2020.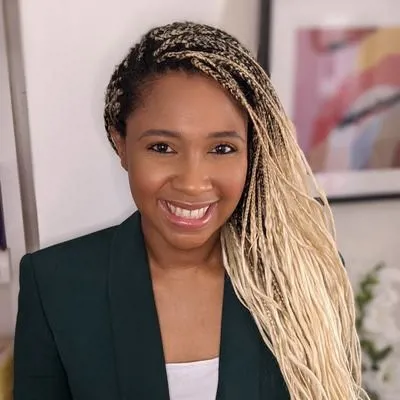 June Angelides
June Angelides MBE is best known for starting the UK's first child-friendly coding school for mums, Mums in Tech, while on her second maternity leave from Silicon Valley Bank. She is also one of a handful of Black Women in Venture Capital. She is a strong advocate for the rights of working mothers and is passionate about getting people from all backgrounds into careers in tech and helping more underrepresented founders gain access to funding. June was selected as a #DifferenceMaker by the IET, as part of its 150th anniversary celebrations.
Additional members of the IET's expert panel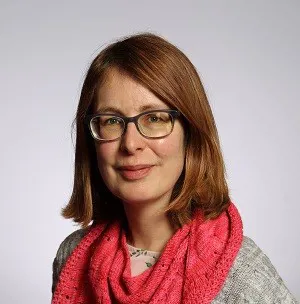 Anne Locker
Library and Archives Manager at the IET. She has a keen interest in the history of engineering and technology and the history of women in engineering. During her studies of English at the University of St Andrews she started volunteering at Dundee City Archives, a placement which would inspire her future career. After completing a Masters in Archives Administration at the University of Liverpool, she worked briefly at the University of Oxford before joining the IET. She has over 20 years' experience of working with engineering collections and has built up an expertise in the history of engineering and technology, writing many articles and talks on the subject. She has also acted as a volunteer editor for the Oxford Dictionary of National Biography on the subject of women in engineering.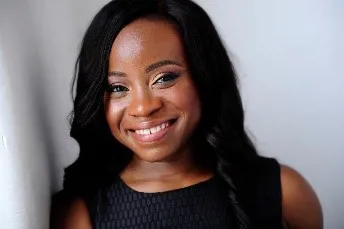 Dr Ozak Esu CEng MIET
Award-winning chartered electronic and electrical engineer, IET Council Member, Volunteer and Engineering Ambassador, with over six years' experience working within Construction and the Built Environment industry in the UK. Now based in Switzerland, she is the Technical Project Manager, R&D at Hilti, leading innovations in fastening technology and applications at its Corporate Research and Technology Centre in Schaan, Principality of Liechtenstein.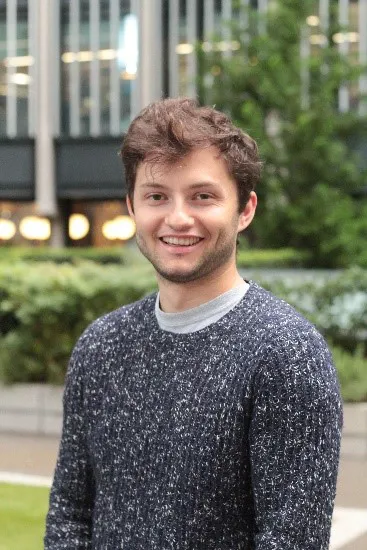 William Reynolds CEng MIET 
He started off his engineering journey with a degree in Control Engineering from Churchill College, Cambridge. Whilst studying, he was given the opportunity to work on the racing simulator at McLaren; which after graduating, led him down the route of simulation engineering, pulling together the worlds of physics, engineering and software to create digital twins with which to optimise products. He became the IET's youngest Chartered Engineer whilst working on simulation projects ranging from medical wearables to mountain bikes. Moving to Babylon Health in 2019, he worked on developing their lifestyle recommendation and symptom checker AI products, applying machine learning solutions to healthcare problems. Will is now moving back to the world of hardware at the exciting medical device startup, Zedsen.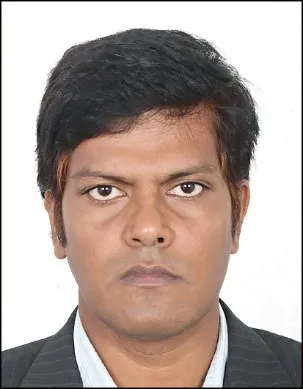 Santhosh Kumar CEng Ph.D
He has more than 22 years of software development experience focused on next generation technologies. In his current role as Head of Global Technology, he is currently focused on incubating use cases in AEC industry using Blockchain, IOT and AI technologies. Some of the areas he is currently working includes automation of inter disciplinary checks of 3D design using blockchain, collaborative design using augmented reality application and next generation self-service driven analytics platform. Santhosh is an IAM certified Asset Management professional and has filed patents in the areas of targeted ad placements and dynamic personal network manager. His research also includes study the dynamic network relationships between multi networks that enables/enhances innovation. He has been a speaker at different national and international forums like ITU World – Dubai, National Association of Broadcasting – Las Vegas to name a few.
About the IET
We inspire, inform and influence the global engineering community to engineer a better world.
We are a diverse home for engineering and technology intelligence throughout the world. This breadth and depth means we are uniquely placed to help the sector progress society.
We want to build the profile of engineering and technology to change outdated perceptions and tackle the skills gap. This includes encouraging more women to become engineers and growing the number of engineering apprentices.
Interview opportunities are available with our spokespeople from a range of engineering and technology disciplines including cyber-security, energy, engineering skills, innovation, manufacturing, technology, transport and diversity in engineering.
For more information, visit www.theiet.org
<!—Lead forensics script -->