Start of main content
Call to celebrate inspirational female engineers on International Women's Day 2019
Published: Fri 8 Mar 2019
The Awards celebrate women working in modern engineering – and aim to help change the perception that engineering is predominantly a career for men by banishing outdated engineering stereotypes of hard hats and dirty overalls.
As well as highlighting female engineering talent, the IET Young Woman Engineer of the Year Awards seek to find role models who can help address the UK science and engineering skills crisis by promoting engineering careers to more girls and women. Just 12 per cent of those working in engineering occupations are women (source: Engineering UK).
Former winners include Dr Ozak Esu, Technical Lead at BRE, Dr Jenni Sidey, Canadian Space Agency Astronaut, Orla Murphy, an Audio Engineer at Jaguar Land Rover, and Abbie Hutty, spacecraft engineer who worked on the European Space Agency ExoMars rover vehicle.
Sophie Harker, an Aerodynamics & Performance Engineer for BAE Systems, won the 2018 IET YWE Award. In her role, she performs aerodynamic and performance analyses on future combat jets, as well as exploring hypersonic flight concepts and the application of emerging technologies in aviation.
She said: "The IET's Young Woman Engineer of the Year awards are all about celebrating the successes of female engineers across the UK and creating crucial role models out of women that are challenging the stereotypes of STEM for future generations to see and aspire to. Winning the Young Woman Engineer of the Year award has given me an enormous public platform that has enabled me to share my story with countless young people across the country, encouraging them to believe in themselves and inspiring them to consider careers in engineering.
"My own career has also benefited enormously from the awards by leading me to so many wonderful experiences within my industry, opening doors I would not have thought possible when I first decided to become an engineer. My professional network has expanded significantly and consequently, I have been an invited guest at numerous events, such as the UK finals for the IET FIRST® LEGO® League, and have delivered lectures across the UK, including at my alma mater. I am proud to be an IET YWE winner and to be contributing to diversifying the landscape of engineering through the IET."
New for this year, another award category has been added to the line-up. The Gender Diversity Ambassador Award will be presented to an individual who has spent a large proportion of their career committed to addressing the gender imbalance within their profession. This individual will have made a significant contribution to the engineering gender diversity arena and the work the IET encourages to address the gender diversity gap.
Jo Foster, IET Diversity and Inclusion Manager, added: "We want to make it clear that engineering is a fantastic career for women. Outdated views and stereotypes are damaging to the industry, especially when there is a significant shortage of engineers, which poses a serious threat to the economy. It's vital we champion engineering – it's a diverse, creative and exciting career, which offers the opportunity to do something life – or even – world-changing.
"There are thousands of female engineers doing amazing things – from advancements in healthcare technology to space exploration. The Young Woman Engineer of the Year Awards showcase some of the best female engineering talent in this country, hopefully encouraging the next generation to get excited about the possibilities of an engineering career."
The deadline for entry to the IET Young Woman Engineer of the Year Awards is 7 July 2019. For more information, visit: https://youngwomenengineer.theiet.org/.
---ENDS---
Notes to editors
About the IET
We inspire, inform and influence the global engineering community to engineer a better world.
We are a diverse home for engineering and technology intelligence throughout the world. This breadth and depth means we are uniquely placed to help the sector progress society.
We want to build the profile of engineering and technology to change outdated perceptions and tackle the skills gap. This includes encouraging more women to become engineers and growing the number of engineering apprentices.
Interview opportunities are available with our spokespeople from a range of engineering and technology disciplines including cyber-security, energy, engineering skills, innovation, manufacturing, technology, transport and diversity in engineering.
For more information, visit www.theiet.org
Media enquiries to:
Rebecca Gillick
Senior Communications Executive
E: rgillick@theiet.org
T: 01438 765 618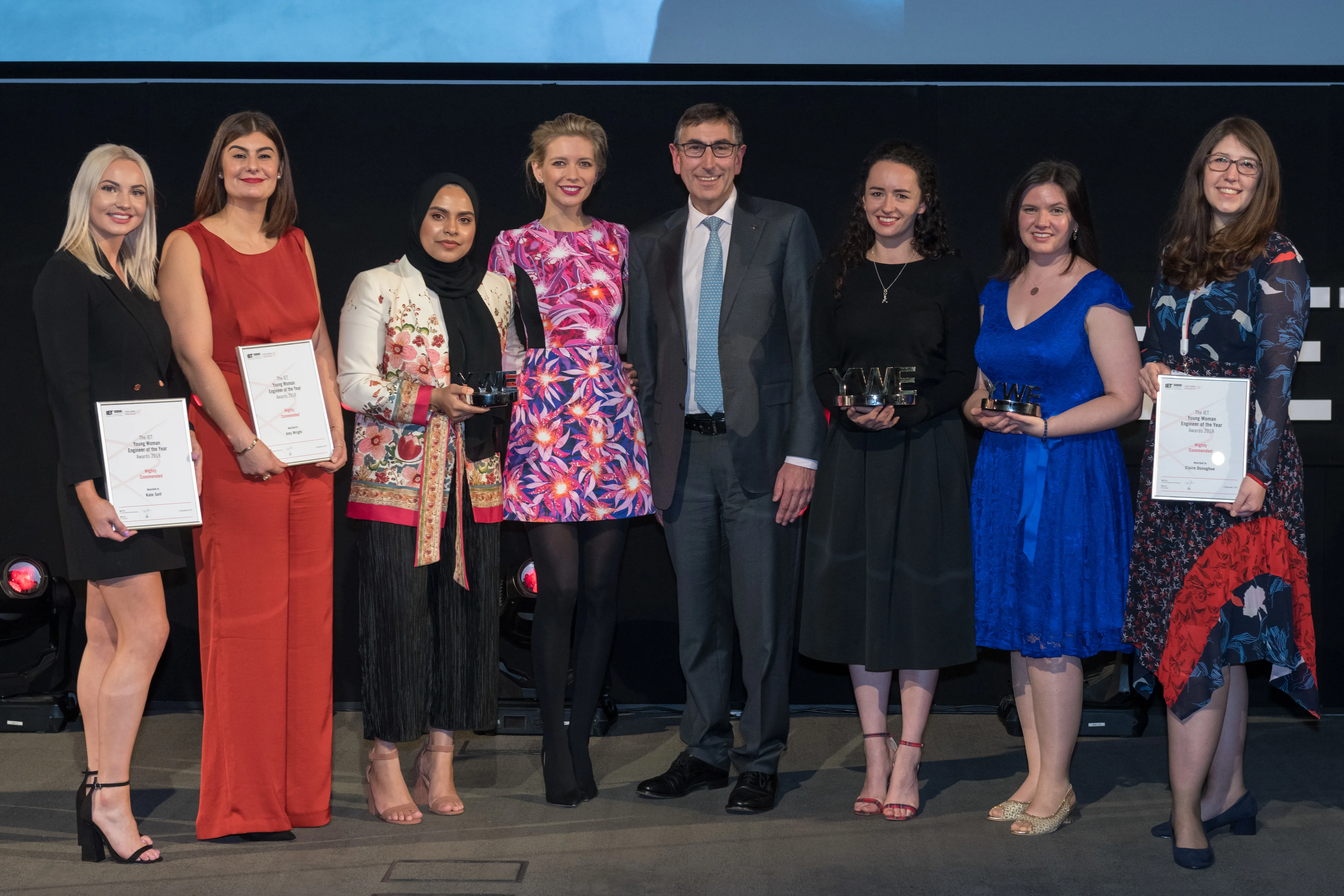 <!—Lead forensics script -->