Start of main content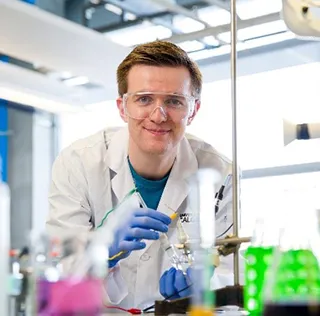 Robert Mayall (Chair)
Robert is an entrepreneur based in Calgary, Canada, with a background in engineering biology to tackle complex, real world problems. He co-founded FREDsense Technologies in 2014, a biotech start-up focused on combining biology and engineering to create the next generation of sensors capable of monitoring the world around us. 
Robert is the Chief Technology Officer and leads the research and development team in the development of new products and on a recent project, to detect COVID-19 in wastewater. 
Robert volunteers with the IET through the Young Professionals Committee, the America's Community Committee and through his local network. Outside of the IET, Robert is involved with multiple initiatives to mentor and develop STEM students in Canada, and routinely volunteers with educational organisations. 
When he isn't working or volunteering, Robert can be found exploring the nearby Rocky Mountains on long hikes or skiing.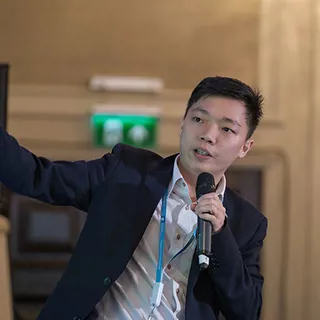 Ivan Ling MIET (Vice chair) 
Ivan Ling is a dedicated professional who earned his PhD from the University of Southampton, focusing his research on nanocrystalline graphene and graphite growth for potential environmental sensor applications. Currently, he serves as a researcher and teaching fellow at the University of Southampton. He previously contributed as a research engineer at Swinburne University of Technology and as a lecturer at the University of Southampton Malaysia.
During his undergraduate studies, Ivan graduated with First Class Honors and was honored with the Sarawak Energy Industrial Award. He also received recognition through the Anugerah Belia Inovasi and had the privilege of participating in the AXIATA Young CEO Development Program. His research interests span smart sensors, carbon-based materials, IoT applications, and machine learning algorithms for environmental monitoring.
Additionally, he actively contributes to various professional organizations, assuming committee roles in the IET Technical Network Community Committee, IET AI Technical Network, and IEEE Malaysia Sensors and Nanotechnology Council. He previously served as the Chair of the IET Young Professionals Malaysia and as a committee member on the IET Communities Committee Asia Pacific and IET Young Professionals Committee.
When he is not working or volunteering, Ivan enjoys catching up with couple of startups he co-founded and enjoys taking long walks at the park.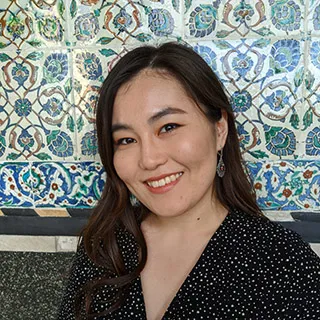 Kamilla Aliakhmet MIET (Past chair)
Kamilla is originally from Kazakhstan, where she obtained a BEng and MSc (Hons) in Electrical and Electronics Engineering from Nazarbayev University, before moving to the UK a few years ago.   
She worked in the electronics industry for several years, mainly in embedded software engineering roles, before pivoting her career into the technology space with Code First Girls. In her current role as a Data Engineer at Dunelm, she is responsible for the delivery of quality data products that enable business teams to make data-driven decisions.  
Kamilla has been an active volunteer of the Institution of Engineering and Technology (IET) since founding Nazarbayev University On Campus group in 2014. Over the years, she held leadership roles in various IET committees, both in Kazakhstan and the UK.  
Kamilla was previously the Student Representative from Europe, the Middle East and Africa (EMEA) region for the Young Professionals Committee (YPC). She was also member of Communities Committee UK (CC-UK) as well as Communities Resource Committee (CRC). From October 2022, Kamilla began her term as YPC Chair, leading the committee and communicating the updates to Volunteer Engagement Board (VEB).  
In her free time, Kamilla enjoys learning new languages and is currently studying Japanese.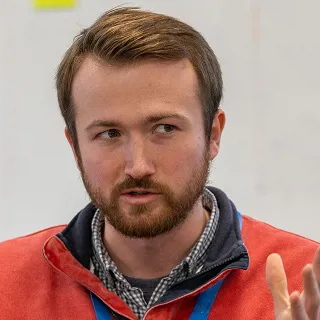 Sam Duffield (UK representative)
Sam is a Lead Embedded Software Engineer within Dyson's Research, Design and Development (RDD) team in Bristol. Sam's team use scrum principles to rapidly prototype the next generation of interconnected devices using the very latest available microprocessor & wireless communication technology. Sam's team formulate embedded solutions from scientific research into highly functional products; inventing new and interesting ways to creatively solve problems. 
Sam started his career as an Apprentice Engineer in 2013 in Atkins SNC-Lavalin & Babcock Marine. Sam's young professional career included a range of qualifications, from the completion of an Ordinary National Certificate (ONC) part-time at City College Plymouth, to attaining a 1st Class Masters Degree in Electronics Engineering at the University of Plymouth. 
Sam founded the first IET OnCampus Network in Devon & Cornwall in 2018. This network grew to facilitate student tours of several local employers & visits to Savoy Place. Some of those students are now in employment with those employers, and others helped Sam go on to reinvigorate the wider Young Professionals Network across the Devon & Cornwall Region. 
Sam has had an extremely fast-paced career over the last 10 years, growing to become a leader in technology. Sam has mentored apprentices, graduates & junior engineers in the principles of software architecture, electronics design, communications systems, robotics control and systems-of-systems philosophy. Sam ended his career at Babcock as the Discipline Lead of Robotics & Autonomy. This role included the collaboration & integration of autonomous vehicle technologies with Chief Technology Officer's from a range of international companies from Europe, to the USA.  
Sam is a champion of apprenticeship programmes and an advocate for employers granting continual professional development for all engineers. Sam aspires to create a community of young engineers which challenges established convention with new & creative solutions.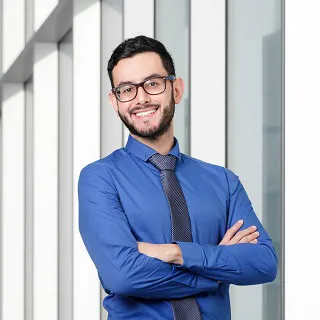 Diego Fernando Valencia García (Americas representative)
Diego Fernando Valencia received a bachelor's and a master's degree in electrical engineering from Universidad Autonoma de Occidente in 2012 and 2015, respectively. In 2017, he also received a joint master's degree in Sustainable Transportation and Electrical Power Systems from the University of Rome "La Sapienza," Italy, the Polytechnic Institute of Coimbra, Portugal, the University of Nottingham, UK, and the University of Oviedo, Spain. In 2021, Diego received a Ph.D. degree in electrical engineering from McMaster University, Canada, and he joined the McMaster Automotive Resource Centre (MARC) as a postdoctoral fellow developing motor controls for automotive applications, testing e-Motors for industry partners, and managing high-power electrical dynamometers for standardized testing in the automotive sector. During his time at McMaster University, Diego joined the IET through the Toronto Local Network; he started participating in the presenting around the world (PATW) competition and further volunteering for the Toronto LN and Americas region as a Young Professional Ambassador. 
Currently, Diego works as a Controls Software Senior Engineer at Stellantis (former Fiat-Chrysler Automobiles), where he leads different R&D projects related to e-Motor controls for electrified powertrains and their integration into new vehicle models.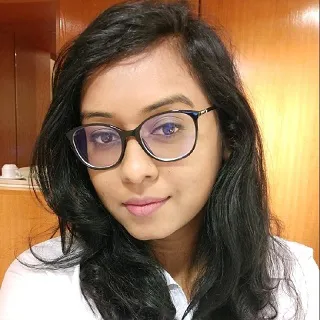 Jaya Sujeewon (EMEA representative)
Jaya Sujeewon lives in Mauritius where she graduated with a degree in BEng (Hons) Electronics and Communication Engineering in 2015. Jaya joined the IET in 2015 after participating in the EMEA regional finals.  
Jaya was elected on the Mauritius LN in 2016 and has taken since then, positions such as treasurer and vice-president on the local committee. She has just finished her term on CC-EMEA as Finance Lead (2019-2022). During her time on CC-EMEA, she developed a new budget request process based on the new CC-EMEA strategy and participated in 2 EMEA volunteer conferences. 
She is also a practising telecommunication engineer and is registered with the local body of professional engineer. Jaya is an employee of Mauritius Telecom Ltd, the largest telco company of the island and work as a mobile core network engineer in the network infrastructure department. In her line of work, she plans and implements mobile core network-related projects and carry out upgrades as and when required to match forecasted traffic. She also needs to monitor subscriber and equipment KPIs to ensure network and service availability. Her biggest achievement is the deployment of 5G NSA and she is currently working on the commercial launch of VoLTE. 
Jaya enjoys playing badminton, snorkelling, going on road trips, reading a good book and absolutely loves to bake.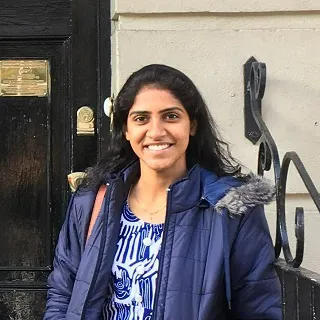 Likhita Chandrashekara (South Asia representative)
Likhita holds a Bachelor's degree in Electronics and Communications Engineering from National Institute of Technology, Surathkal, India. She currently resides in Bengaluru, India. 
She began her career as an Analog Design Engineer with Texas Instruments (TI) and she currently leads new product roadmap development for Linear Power products in a Systems Engineer role with TI. Her role involves analysing competitive landscape, technology trends and building strategies to address portfolio gaps as well as collaborating effectively with cross functional teams and customers to build successful parts. 
Likhita joined the IET after being the Present Around The World (PATW) Global Finalist from South Asia region in 2019 and has been an active volunteer ever since. She has held various positions of responsibility at the Bengaluru Local Network (BLN) level, most recently as the Chair of the BLN YP chapter and Secretary of YPCSA. 
In her spare time, she enjoys travelling, hiking or just reading a book with a cup of Masala chai.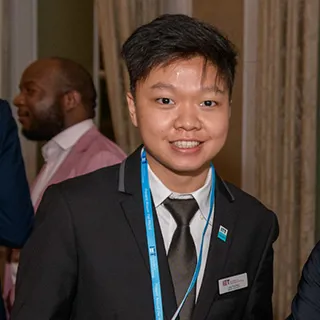 Peter Ling (Asia Pacific representative) 
Peter Ling is an exceptionally driven and dedicated individual, currently pursuing a Doctor of Philosophy (PhD) in Engineering at Monash University Malaysia, with a specialization in the exciting field of soft robotics. He is a recipient of the University's Graduate Research Merit Scholarship. His passion for exploring uncharted territories and pushing the boundaries of technology and design fuels his quest to achieve ground-breaking advancements. 
He first joined the IET in 2015 through the Present Around The World (PATW) competition, where he represented Asia Pacific in the global final held in London. Prior to that, he won the regional round in Beijing and the national round in Kuala Lumpur. 
Peter has taken on various leadership roles, showcasing his proactive and dynamic nature. Notably, Peter served as the President of Swinburne Sarawak IET On Campus (SSIET) during his undergraduate studies at Swinburne University of Technology, Sarawak Campus. Under his visionary leadership, SSIET organized a multitude of impactful events, earning them the prestigious IET On Campus Group of the Year Award (GOTYA) in 2019. He also held the position of President of Student Council while pursuing his Bachelor of Engineering (Electrical and Electronic) (Honours), further highlighting his ability to balance academic excellence with effective leadership. 
Currently, Peter is serving as the Chairperson of IET Malaysia Network Young Professionals Section (YPS) and also holds the position of School of Engineering Representative in Monash University Postgraduate Association (MUPA). 
Apart from his academic and professional pursuits, Peter finds solace in creating exquisite melodies with the violin. He believes that science and art intertwine to bring forth a symphony of innovation and creativity.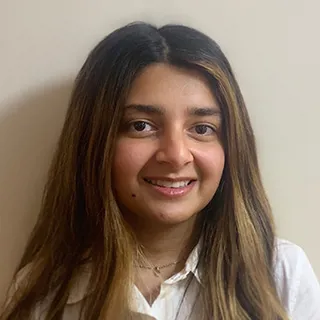 Sabrina Singh (Skills based representative) 
Sabrina graduated in 2021 with a Masters in BioEngineering from the University of Cambridge. She now works as a software engineer at Morgan Stanley, with a focus on database operations.
She first became involved in the IET after being awarded a diamond jubilee scholarship in 2017. Since then, she has volunteered as a first Lego league judge, been a member of the future horizons committee, and is currently also part of the London YPC events team. 
Outside of her work, she is a STEM ambassador and volunteers with the charity Tech She Can. She's also currently training for her second half marathon!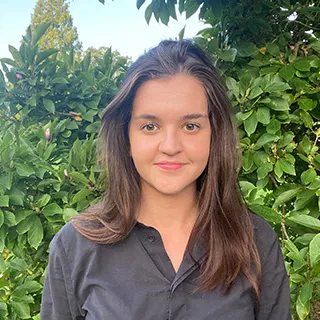 Maggie Warne (UK student representative) 
Maggie is currently in the final year of an Integrated Master's program in Medical Engineering at Cardiff University. 
She successfully completed a placement year as a Process Improvement Engineer at Renishaw, a leading high-precision metrology company. Following the placement year and the completion of the penultimate year at the university, Maggie returned to Renishaw for a 12-week summer placement at their manufacturing plant in South Wales. 
In 2022, she took the initiative to establish the first IET on Campus group in South Wales at Cardiff University. 
Within this group, Maggie played a significant role in organising a site tour to Renishaw and facilitating a panel event including academics and professionals specialising in biomedical engineering. This event focused on discussing the application of motion capture and biomechanics in the biomedical engineering field. 
An active member of the Women in STEM Society at Cardiff University, she actively participates in events such as 'Women in 3D Printing.' These events offer valuable opportunities for socialising and networking with fellow female students in similar STEM fields of study. 
During free time, Maggie enjoys various outdoor activities such as paddleboarding and hiking.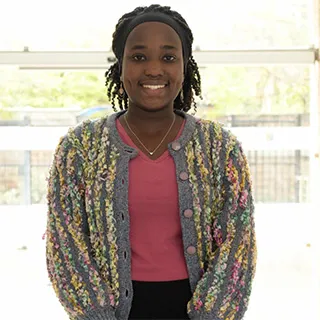 Maria Gitau (International student representative) 
Maria is an exceptional and visionary Full Stack Software Engineer at Verst Carbon, recognized for her outstanding achievements in the field of technology and sustainability. She also holds a first class B.Sc. degree in Informatics and Computer Science from Strathmore University.
Furthermore, she is the driving force behind the creation of the first Kenyan-based IET OnCampus group. Beyond her technical prowess, Maria's unwavering commitment to social impact sets her apart.
She actively seeks opportunities to harness technology as a catalyst for positive change, consistently pushing boundaries and creating innovative solutions that address pressing societal and environmental challenges.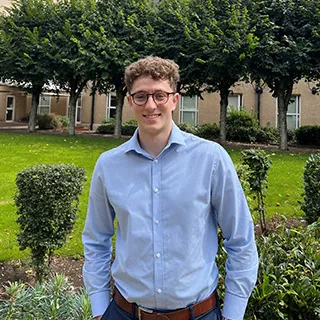 Noah Main (Apprentice representative) 
Noah is a fourth year Aerospace Engineering Degree Apprentice at Defence Equipment & Support. Throughout his five-year apprenticeship, he has undertaken six-monthly placement rotations across the business with the aim of gaining exposure across the Defence Air Environment. These previous placements have led him to work on Voyager, the UKs sole Air to Air refueller, and on the Common Missile Warning System, which forms part of an aircraft's Defensive Aide Suite. He was then seconded to BAE Systems to work in their Electric Products Team focusing on concept development before moving into my current placement within the Military Aviation Authority conducting structural certification activities for Rotary-Wing Aircraft and Remotely Piloted Air Systems.  
Noah is currently studying towards a BEng (Hons) in Aerospace Engineering at the University of the West of England and is entering his fourth year. During the apprenticeship, he has completed additional qualifications including a Level 4 National Vocational Qualification in Engineering and Advanced Manufacturing.  
Noah first Joined the IET in 2020 when he was awarded the Engineering Horizons Bursary and has subsequently volunteered across a number of regional and national events including First Lego League. He has attended career events, air shows and visited a number of schools to give talks with the aim of promoting engineering and apprenticeships as well as breaking the associated misconceptions. 
Outside of work Noah enjoys playing sport picking up sailing, lacrosse and climbing at university. He also enjoys playing football, hiking, travelling and surfing in his spare time.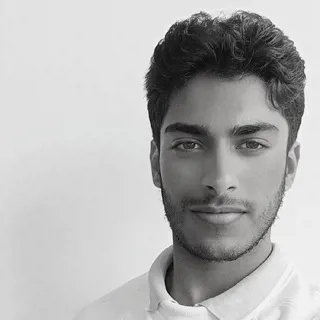 Ashvin Selvakannan (Technical Network representative)
Ashvin is a highly motivated mechanical engineering student at the University of Glasgow with an academic and practical history steeped in the marriage of engineering and collaborative leadership. He has a passion for engineering in the motorsport, automotive, and aerospace industries, as well as developing sustainable technologies. Ashvin believes in the power of networking and the notion of bringing diverse perspectives and personalities together to achieve a shared goal. 

As the Young professional's representative on the IET's Automotive and Road Transport Systems Technical network, Ashvin is immersed in in the trends shaping the industry— involved in projects such as Electrification in Motorsports and establishing an EV charging buyers guide. 

Ashvin has worked for global firms such as Autodesk in product testing roles while also volunteering for international NGO's including the Inner Wheel Organization, Schneider electric along with national judging roles with 'Engineers without Borders' and 'F1 in schools'. Ashvin's current development vision is aimed at his role as the Head of Aerodynamics at UGRacing (FSUK 2022 champions) where he spearheads the management of an interdisciplinary team of engineers for the 2023 aerodynamics project. 

As an avid public speaker, Ashvin has received nominations for the Global Young Leaders conference (GYLC), MUN's, IET YP summit alongside Master of Ceremony (MC) roles throughout academia and volunteering events. 

Outside the professional and academic workspace, Ashvin can be found playing sports and is an ardent traveller. 

<!—Lead forensics script -->