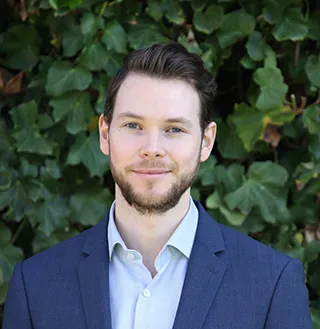 James Mitchell (Chair)
James holds a Bachelor of Engineering (Hons) (Civil and Architectural) from the University of Adelaide.
He has worked as a civil engineering consultant prior to moving into the public sector, where he is the Senior Assets and Engineering Lead at the City of Unley, leading a team delivering civil infrastructure, stormwater, property, open space, waste management and arboriculture services.
As YPC Chair, James is responsible for leading the YPC towards success and achieving the overall mission and vision, contributing to the wider IET strategy and delivering tangible outputs of value for young professionals.His vision for the session is to empower members of the YPC through skills and personal development to deliver key outcomes for the benefit of all young professional members.​
James joined the IET in 2015 where he became Chair for the South Australia and Northern Territory Young Professional Committee, growing and leading a thriving young professional network.
In 2017 James was awarded the IET Young Professional Paul Fletcher Award recognising his leadership in the growth of the local network. He has been an ambassador for the Australian and New Zealand young professionals' campaign, driving engineering collaboration and knowledge sharing to develop networks and engage young professionals, before joining the YPC in 2018.
Outside of work James enjoys playing basketball and is an avid traveller.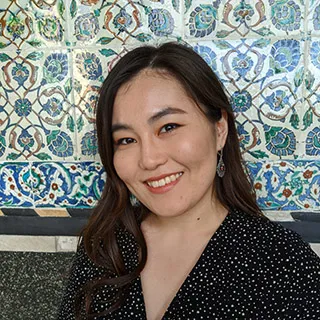 Kamilla Aliakhmet MIET (Vice Chair)
Kamilla has obtained a BEng and MSc (Hons) in Electrical and Electronics Engineering from Nazarbayev University in Kazakhstan. She has an extensive amount of research experience, including internships and graduate researcher positions designing analog circuits, as well as building computer vision and machine learning solutions for various applications.
Originally from Kazakhstan, Kamilla moved to the UK in 2019 and began her career as an Applications Engineer at RS Components by producing application-specific, engaging technical content such as articles and videos targeted at electronics design engineers. She currently holds Electronic Marketing Manager position, providing the technical expertise required for the global marketing campaigns undertaken by RS Components.
Kamilla has been an active volunteer of the Institution of Engineering and Technology (IET) since founding Nazarbayev University On Campus group and becoming Vice Chair of the YPC in 2014. Over the years, she held leadership roles in various IET committees, both in Kazakhstan and the UK.
Kamilla was previously the Student Representative from Europe, the Middle East and Africa (EMEA) region for Young Professionals Committee (YPC), assisting student members in transitioning to become Young Professional (YP) members and communicating opportunities offered by the IET for young innovators and entrepreneurs.
In her free time, Kamilla enjoys learning new languages and is currently studying Japanese.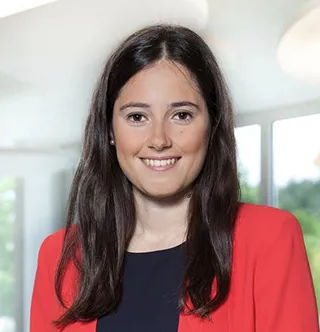 Laura Gill (Past Chair)
Laura lives in Switzerland and is originally from Barcelona.
She holds a master's degree in Mechanical Engineering from the Polytechnic University of Catalonia, studied management, technology and economics at the ETH Zurich and has a postgraduate degree in Innovation and Project Management at Open University of Catalonia.
Laura joined the IET after being the Present Around The World (PATW), EMEA regional finalist and has been an active volunteer since this time.
Previously Laura has held leadership as chair of the YPC and has been a member of the CC-EMEA and YPCC. During this time, she got to know inspiring members and volunteers around the globe and was able to learn from their needs and work in projects to develop services to help them in their professional and personal journey.
Laura is the Head of Exploration at Roche Diagnostics, helping teams to develop customer and patient-centric products and services through deep expertise in design thinking, lean start-up and agile coaching. She has the overall responsibility for executing the earliest phases of the innovation process to fill the innovation funnel. This includes idea generation, prioritization, leading innovation projects using human-centred and agile approaches, and transfer of developed concepts.
Laura is a highly engaging facilitator, passionate about helping people overcome their challenges and creating new opportunities for them.
On the weekends, you will find her hiking in the Swiss Alps or reading a book with a latte macchiato.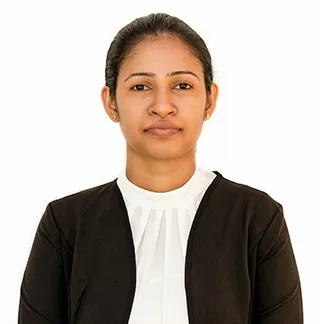 Thilini Wasundara (Appointed Member)
Thilini Wasundara holds a BSc. in Electrical Engineering from University of Moratuwa, Sri Lanka. After graduating in 2019, Thilini now works as an electrical engineer and business development manager at Minel Lanka (Pvt) Ltd.
She joined the IET as a student member in 2015 with IET On Campus University of Moratuwa. She was elected as vice chairperson of IET On Campus University of Moratuwa (2016-17) and continued as a chairperson (2017-18). She continued to volunteer with IET after graduation, becoming Assistant Secretary (2019-2020) and subsequently Honorary Secretary of IET YP Sri Lanka (2020-Present).
In the past, Thilini has organised local heat for the IET competition, Present Around The World (PATW) in 2018 and the South Asian PATW regional heat, in 2019. She was also an event chair of IET Young Woman Engineer Award 2019 and was recognized as an outstanding executive committee member for 2019 term from IET YP SL.
Outside of work, Thilini enjoys travelling and hiking. She loves to meet new people and network.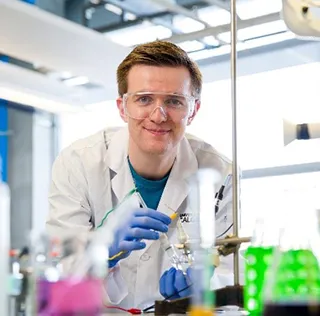 Robert Mayall (Appointed Member)
Dr. Robert Mayall, Ph.D. - Robert is an entrepreneur based in Calgary, Canada, with a background in engineering biology to tackle complex, real world problems. He co-founded FREDsense Technologies in 2014, a biotech start-up focused on combining biology and engineering to create the next generation of sensors capable of monitoring the world around us.
Robert is the Chief Technology Officer and leads the research and development team in the development of new products and on a recent project, to detect COVID-19 in wastewater.
Robert volunteers with the IET through the Young Professionals Committee, the America's Community Committee and through his local network. Outside of the IET, Robert is involved with multiple initiatives to mentor and develop STEM students in Canada, and routinely volunteers with educational organisations.
When he isn't working or volunteering, Robert can be found exploring the nearby Rocky Mountains on long hikes or skiing.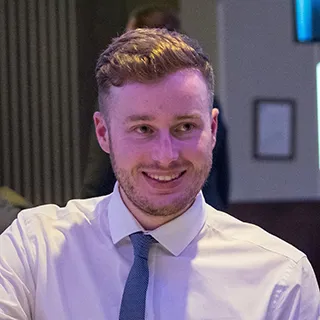 Robert Allison (Technical Network Representative)  
Rob has volunteered for the IET since 2016, Chairing the Aerospace Technical Network Young Professionals group since 2018.
He is currently a Systems Engineering graduate at MBDA, based in Stevenage.
Rob is a strong advocate for Young Professional involvement in Technical Networks as well as projects and aims to continue to deliver opportunities to YPs as the YPC Technical Networks Representative.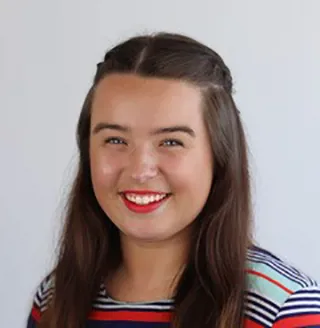 Marnie McKay (Appointed Member)
Marnie studied her master's in Electrical and Mechanical Engineering with International study at University of Strathclyde UK and undertook her 4th year of study as an exchange student at Nanyang Technological University, Singapore.
Marnie works at global consultancy firm, Atkins as a graduate engineer within the electrical systems team in transportation in the UK. Whilst working, she is also studying a master's in Computer Science at Bath University.
Marnie has been awarded a Diamond Jubilee Scholarship from the IET and an Engineering Leaders Scholarship from the Royal Academy of Engineering. She was an IET Power Academy Scholar.
Marnie is the Chair of The IET Diamond Jubilee Scholars Council and is an active promoter of IET On Campus initiative. One of Marnie's IET highlights has been publicly speaking in the presence of HRH Princess Anne at the official opening of IET Savoy Place, London.
In her spare time, Marnie enjoys advancing her French studies and loves the theatre.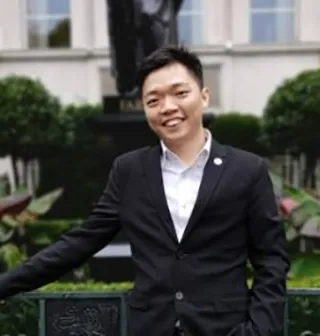 Ivan Ling (Appointed Member)
Ivan is an Assistant Professor at the University of Southampton Malaysia.
He has been volunteering for the IET since 2011.
He is the facilitator for the University of Southampton Malaysia On Campus. Currently he is also the Vice Chair of the IET Malaysia YP section and an Appointed member on the YPC.
In his spare time, Ivan loves diving, cycling and music.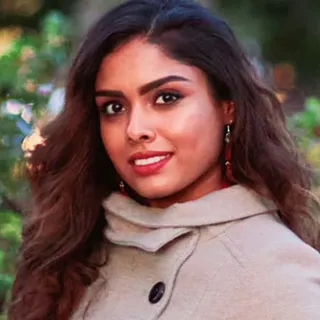 Dilani Selvanathan Apprentice Representative)
Dilani has recently completed her software engineering degree via an apprenticeship with the BBC. Achieving a First-Class Honours degree in Digital and Technology Solutions from the Queen Mary University of London.
Dilani is currently a Junior Software Engineer working in the Robotics Industry at HeroTech8.
As a practical learner, Dilani applied for an apprenticeship because of the hands-on experience and exposure to a working environment it provided over an academic course.
At the start of her apprenticeship, Diliai became a STEM Ambassador and IET Horizons Bursary Award winner sponsored by The Engineers Trust. This gave her the opportunity to become an IET member, engage in events, committees, and activities.
Dilani joined the IET Scholarship and Bursary Council and panel, and the IET London Young Professional Committee, as an Events Coordinator. Activities have included, volunteering at the Faraday Challenge First Lego League as a robot design judge and referee and mentoring students.
Dilani has featured in news articles, engineering booklets, interviews with the IET Magazine and promotional videos with IET.tv. For her dedication to promoting STEM, she was awarded the Paul Fletcher award. Dilani has also delivered award-winning funds to John Chilton School, a school close to her heart.
Dilani is also a WISE role model, promoting young women in STEM and has a profile on the WISE page where students can read about her story.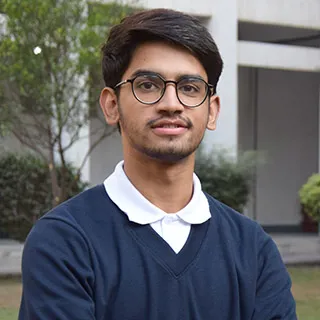 Azeem Azmat (Student Representative)
Azeem has recently graduated an Electrical Engineer from the University of Engineering and Technology Lahore.
Azeem started volunteering for the IET as a part of IET On Campus UET Lahore in 2017 and has been actively working to engineer a better world. He was president of the On Campus group for the year 2020-21 and, appointed as the student representative for the term 2021-22.
Azeem aims at bridging the gap between industry and academia, providing the next generation of engineers with appropriate skills for the industry, and formulating beneficial schemes (with the IET) for students globally. He is highly passionate about assisting students in their early career transition.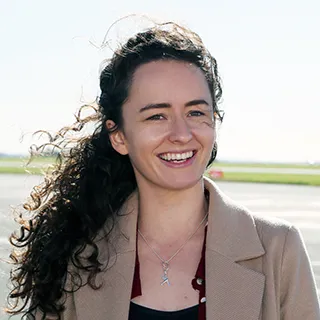 Sophie Harker (Appointed Member)
Sophie has a master's degree in Mathematics from the University of Nottingham.
She has worked as an Aerospace Engineer for BAE Systems since 2014 and has specialised in aerodynamics. She has run an analysis of fast jet future concept aircraft and was responsible for hypersonic air vehicle and spaceplane concept development, working closely with Reaction Engines and the application of SABRE. Sophie is now a senior aerodynamicist in Team Tempest, where she is developing future Flight Control technologies.
Sophie first joined the IET in 2018 after receiving the IET's Young Woman Engineer of the Year award, and subsequently volunteered for numerous IET events and initiatives, in particular national media campaigns and outreach programmes, such as the First Lego League.
As an active STEM ambassador and passionate public engineering communicator, Sophie co-founded Epistemic, a charity that enables schools and institutions to video call engineers and scientists in the classroom to make sure that no child misses the opportunity of a career in STEM due to their geographical location.
Sophie has received commendations in the form of the SEMTA Graduate of the Year 2017, being listed in the 2017 Top 50 Women in Engineering Under 35, the Bee Beamont Award 2017, the Sir Henry Royce Medal 2018, the IET's Young Woman Engineer of the Year 2018, the RAEng's Young Engineer of the Year 2019 and the RAeS Young Person's Achievement Award 2019. She is also one of the youngest engineers to ever achieve Chartered Engineer status with the RAeS, achieving the title at just 25 years old.
Sophie aspires to one day become an astronaut; she is currently training for her Personal Pilot's License (PPL), developing her German language skills, and is qualified in Analogue Mission Basic Training to participate in future analogue space missions with the OeWF.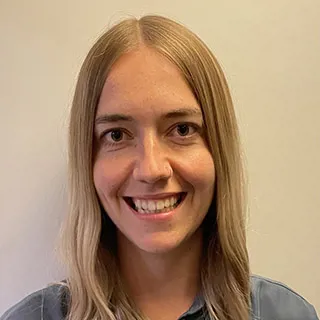 Sadie Peacock (Appointed Member)
Sadie studied Physics BSc (Hons) at The University of Manchester graduating in 2014.
Since graduation, she has worked for precision measurement company Renishaw in their manufacturing division.
Sadie is currently a Senior Process Improvement Engineer managing a team that supports the assembly of precision products, resolving issues and implementing improvements to maintain supply of high-quality product to customers.  
She has volunteered as a STEM ambassador since 2015 working to promote engineering and the importance of diversity to students from a range of backgrounds. She also works for education outreach company InvestIn to achieve this.
Sadie has been a member of IET since 2016, becoming chartered in 2019 and volunteering with the IET ever since in various roles including, a Professional Registration Advisor to future applicants.
Outside of work she enjoys learning Spanish, and exploring the outdoors with activities such as skiing and surfing.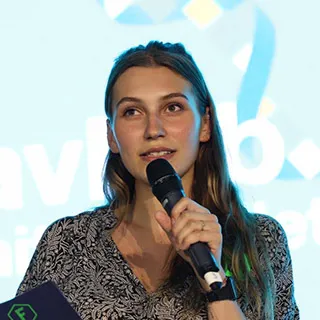 Tegan Forbes (Co-opted Member: Scholarships and Bursary Committee Chair)
Tegan is the Co-opted representative on The YPC as Chair of the Scholarships and Bursary Committee at the IET.

Since graduating from University of Loughborough in 2021, Tegan works a graduate employee at Rolls-Royce, where she completed her placement year during her studies.  

Tegan has previously been on the YPC as the student representative.

<!—Lead forensics script -->