Start of main content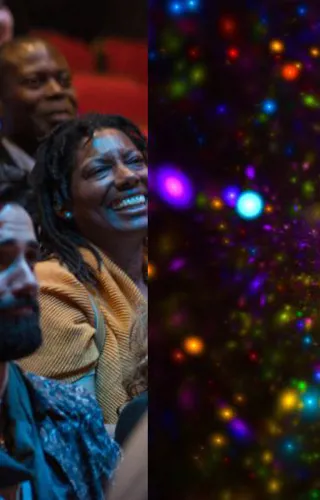 Energising, enhancing and empowering: The IET Young Professionals Summit 2022
Now is your chance to apply for a place to attend.
Date
11 November 2022
Venue
IET London: Savoy Place
2 Savoy Place
London
WC2R 0BL
Date
12 November 2022
Venue
De Vere Grand Connaught Rooms
London
WC2B 5DA
What activities are planned during the Summit?
Networking Event
Evening of Friday 11 November
On the day of arrival, you will be invited to attend an informal networking event at our flagship venue, Savoy Place in London. This is a great opportunity to see this stunning venue, but most importantly start to meet some new people and empower you to create connections. You may not know anyone else attending the conference, so this is a great way to break the ice.
Conference
Day of Saturday 12 November
With a mix of workshops, skills development and interesting talks, this daytime conference is designed to enhance your membership and association with the IET.
Celebration Evening
Evening of Saturday 12 November
This is our opportunity to celebrate success and get energised by some keynote speakers and winners of our exciting competitions #PresentIn10 and the Global Hackathon. This is also another opportunity to network with the other Summit delegates and other guests from around London who will be able to register to attend.
What's in it for you?
This is a unique opportunity for you to meet and network with over 100 young professional IET members from all over the world. It's a chance to really make the most of your IET membership and discover ways to tap into the benefits of being a Member even more. Plus, you also get the added benefit of travelling to London, somewhere you may have never been before!
What are we looking for in an attendee?
The main criteria are that you must be a member of the IET and be aged between 18-35 years old. In your application, we want to see your passion and enthusiasm for attending the Summit and what positive impact you hope attending will have. Our panel of judges (made up of members of the Young Professionals Committee) will be looking for those stand out applicants who will also bring something positive to the event.
You don't need to be an existing volunteer of the IET but it's fine if you are! Make sure you talk about that in your application.
What else do you need to know?
The Young Professionals Committee (YPC) ask all interested IET members who would like to attend the Summit, to complete an application form to ensure that those who apply are attending to further their knowledge and would find the summit beneficial to attend.
The deadline to apply is Monday 12 September 2022.
This is to ensure we have enough time to judge applications and decide on successful applicants. This is also to make sure we leave enough time for delegates from outside of the UK to apply for any relevant Visas.
There are 50 member spaces available. We are ensuring we have an even split of delegates from across our 5 regions (Americas, Asia Pacific, EMEA, South Asia and UK) so 10 spaces will be allocated to each of them.
Travel to London will be covered as part of your successful application and will be managed by the IET. Your Visa applications must be managed by you individually, but the IET can support with letters explaining your need to travel.
50 young professional volunteers who have been nominated by their IET staff contacts have also been invited to the Summit so will be in attendance throughout the two days. If you've ever been interested in volunteering but aren't already doing so, we recommend discussing the benefits with any one of these delegates!
How do I just attend the evening celebratory event?
If you are not an IET member, or you are over aged 35 years and you'd like to attend the celebratory evening, registration for the event will open soon. This is open to members and non-members alike, travel expenses for this will be borne by the individual attending the evening celebratory event.

<!—Lead forensics script -->