Start of main content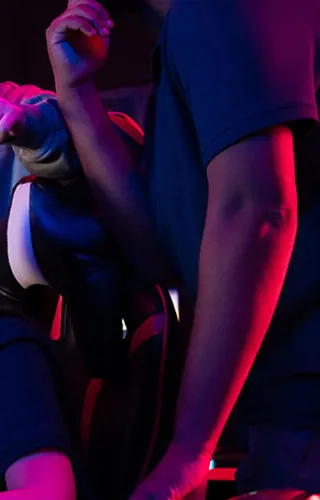 The challenge
Working in your teams you must design and prove a product that tackles the challenge of 'dirty data'.
This could be the mechanical architecture of a clever cooling solution for data centres, user-friendly software that helps companies manage their data consumption or even a cool application that raises awareness of dirty data among social media users.
The possibilities are limitless! 
Can you generate an innovative and novel solution for reducing carbon emissions generated by data usage? 
Teams will choose one of the following areas to focus on for the Hackathon:
Infrastructure
Infrastructure is a vital and often forgotten part of the data ecosystem – data flows through wires and is powered by generators.
Can you think of ways to make data infrastructure more efficient and reduce carbon emissions?
Example: Cooling solutions for data centres.
Software
Data is at the heart of software from apps to control systems.
With the ever-increasing use of 4G/5G and the rise of IoT contributing to more data consumption than ever before, can you deliver software solutions that help manage and reduce data-driven carbon emissions?
Example: App development.
The prize
Two finalist teams will be revealed after the LIVE 24-hour hackathon on social media and notified via email.
The finalist teams will be flown/transported* to London, United Kingdom, to attend The IET Young Professionals Summit Celebratory Event on Saturday, 12 November 2022.
It is here where the overall winner announcement will be made! (*travel and accommodation for The YP Summit will be covered by The IET – see T&Cs).
The winning team will win £2,000 (or equivalent in local currency).
Entries close Wednesday, 31 August 2022.
When and how will this take place?  
The Hackathon will be held over 2 phases: 
Develop essential skills
We will host webinars and skill development Workshops and Solution setting – one webinar/workshop a week, commencing 22 August 2022 (dates and times will be provided to teams upon registration).

Exclusively for Hackathon participants, we will be offering paid-for courses for free, including the following: Back to basics of Presenting, Time and Priority Management and Design Thinking with a focus on Model-Based Engineering theory. 
A guest speaker will also present on the current global Sustainability and Climate Change situation.
24-Hour Live Hackathon
A live 24-hour Hackathon which will take place from 24 September 2022 at 9am (BST) to 25 September 2022 at 9am (BST).

Teams will apply their developed skills to their solutions as well as solving a few 'on the job' problem-solving tasks to submit their final presentation in video format to the judges. 
Sounds great how do I get involved? 
This competition is open to teams across the world. Teams must have at least three members and a maximum of six.
A Team Leader must be appointed and be responsible for registering the team.
Register your team
<!—Lead forensics script -->