Values and behaviours for volunteers
Our values
We strive to treat everyone with Integrity and respect, continually strive for Excellence in all our activities and use the power of Teamwork to deliver value. This is supported by the Volunteer Code of Conduct.
Our behaviours
Our values are underpinned by five supporting behaviours, which define how we envisage our staff and volunteers upholding the highest professional and quality standards in supporting our work.
I include everyone
I do my best
I take full ownership
I work well with others
I openly communicate
The responsibility for delivering value and supporting these behaviours lies with everyone – colleagues, members and volunteers.  The summary below provides a tool to support us in understanding how to relate the behaviours to the values in the work we do.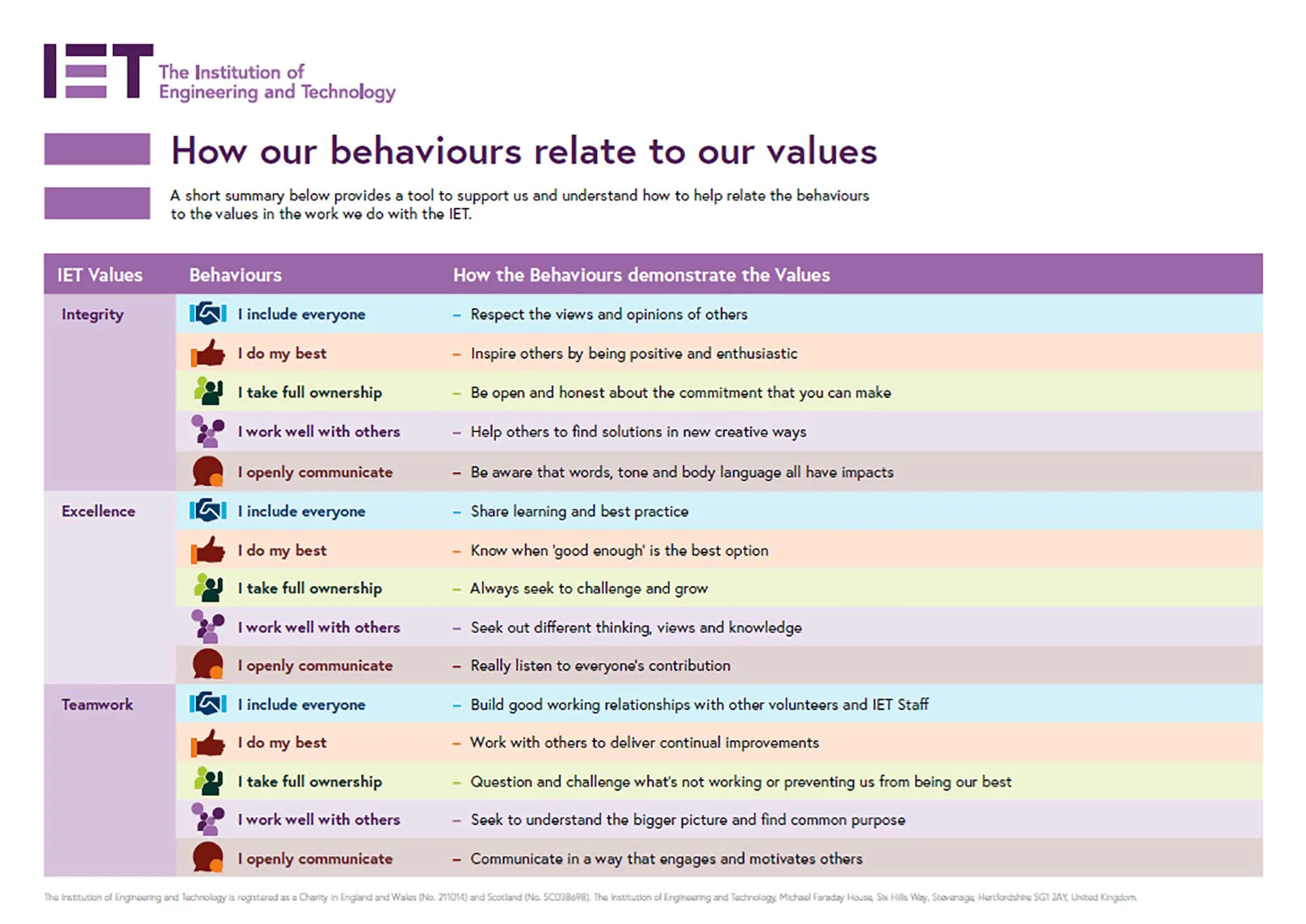 What happens next?
We'll be launching a full guide about these behaviours in due course, which will include examples of 'what good looks like' and advice for how to adapt the behaviours to fit cultural and regional contexts.

<!—Lead forensics script -->