Start of main content
Unconventional route into engineering inspires others
At school, Thomas dreamt of joining a Formula 1 pit crew and a Motor Sport Engineering degree was all part of the master plan.
However, when he attended a university open day at the age of 15, he was wrongly advised that the degree would be "pointless" because there were "very few jobs in that sector".
This shocking piece of advice had a profound effect on Thomas. His dreams shattered, he completely lost focus at school and went on to fail many of his exams.
Unsure what to do next, he embarked on a range of part-time roles, including as a call-centre operator.
The turning point came in 2015 when he decided to apply for an engineering apprenticeship. His application was successful and he went on to complete a four-year Technical Apprenticeship in Engineering Systems, combining working for Leonardo with studying at Edinburgh College.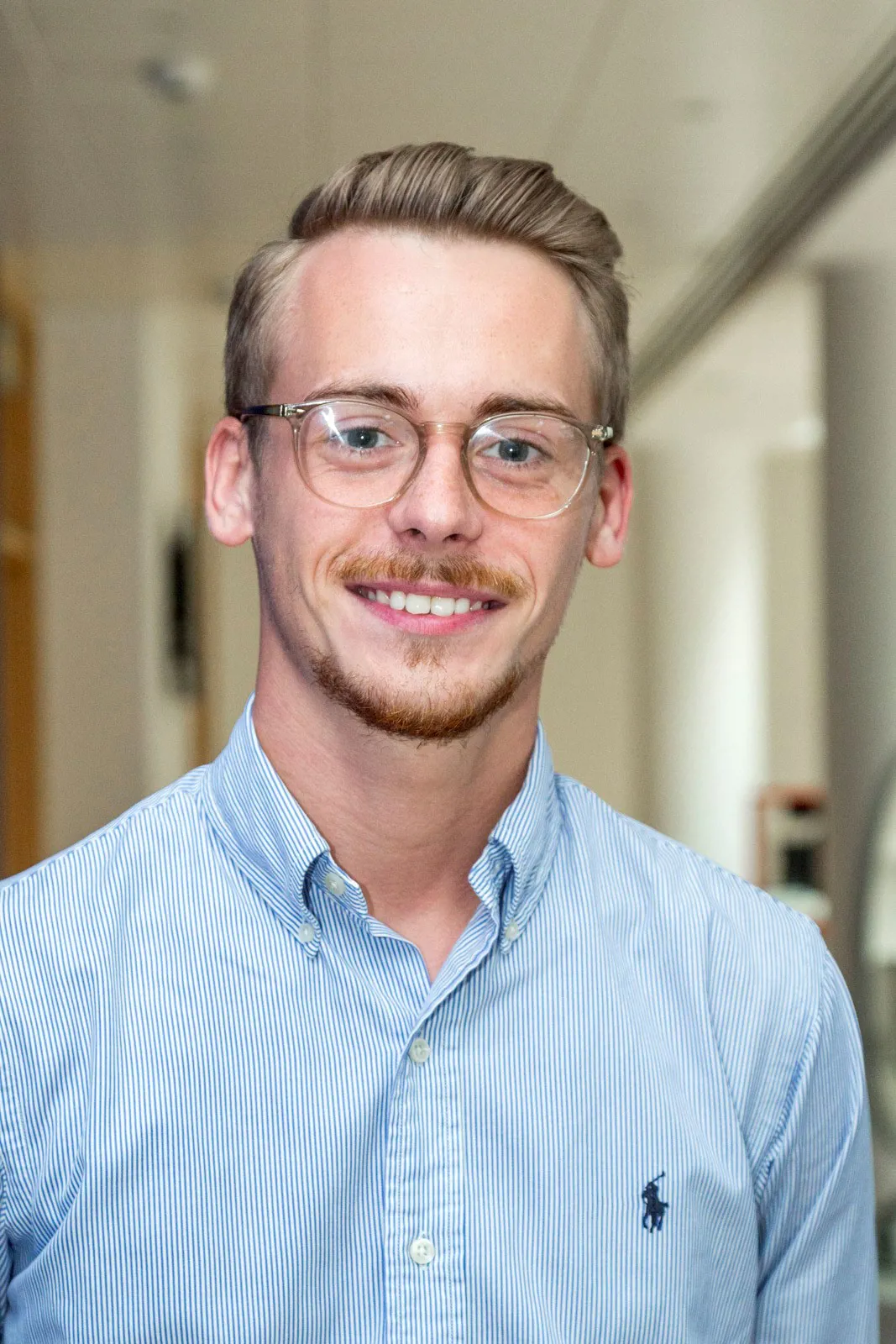 Thomas ended his apprenticeship in style in 2019 by winning two major awards: Leonardo Apprentice of the Year and IET Apprentice of the Year. "Winning gave me the confidence in my own ability to achieve and further my own goals," he said. "It definitely gave my career a massive boost."
In September 2019 Thomas accepted the offer of a permanent role at Leonardo as Hardware Engineer responsible for qualifying and verifying radar receiver systems. Later that month, he commenced a BEng degree in Electronics at Edinburgh Napier University.
In March 2021 he was promoted to his current role as Senior Electronic Engineer, which centres on the processes and procedures behind the development of next-generation radar systems. Thomas completed his degree in the summer of 2022.
Seizing volunteer opportunities
Thomas was introduced to the IET by a manager at Leonardo. "She helped me connect with local young professionals and advised me on a number of the opportunities available through IET volunteering," he said. "Taking them up proved to be a huge factor in me enjoying my work."
Following his IET award win in 2019, Thomas joined the IET Young Professionals Committee (YPC). As the Apprentice Representative, he had to provide an apprentice/technician viewpoint on future YP initiatives; challenge the IET to keep adding value for apprentice members; and act as the local IET point of contact for apprentices and technicians.
IET YP Strategic Development Manager Lizzie Truett was hugely impressed with Thomas's attitude and contribution in this key volunteer role. She said: "It was an absolute pleasure to work with Thomas on the IET YPC. He brought a fresh and positive perspective to all discussions and represented the views of apprentices and technicians. He was a fantastic member of the YPC team."
An enlightening experience
Coming through an apprenticeship, Thomas didn't really have a great deal of experience outside Leonardo. The YPC gave him invaluable experience of working collaboratively with others from outside his organisation.
"I found it very rewarding to be working alongside current (and future) industry leaders," he said. "Seeing how their brains worked when solving complex problems was very inspiring, enlightening and slightly daunting, but I enjoyed adding my own input too.
"Working with the YPC gave me the chance to see dedicated individuals exuding the IET values [Integrity, Excellence and Teamwork] in everything they do. I was inspired to follow their example.
"When I learned that my university's Engineering Society had been struggling for some time to book industry talks, I stepped in to help. Through my contacts and the network I had developed while serving on the YPC, I was able to connect them with some amazing people and they ended up securing talks from across the industry. I felt very proud to have supported them."
Making time for volunteering
Managing and allocating time to support IET projects while also working full time and studying for his degree was a challenge for Thomas. Although he freely admits that his time-management skills are still "not fantastic", he picked up some important tips and applied them while volunteering for the IET YP Committee, as a member of the IET Scotland South East Local Network and as a YP Ambassador.
"It's important not to make volunteering a chore," he said. "And don't stress out about it either – volunteering is supposed to be fun and rewarding! Being flexible around my energy levels worked best for me and Sunday mornings were usually ideal.
"Everyone on IET committees understands that sometimes life happens and that you won't be able to support certain events or meetings. An important lesson I learned was that it's totally okay to say no if you need a break for a while, or if you're too busy."
Exerting influence
Thomas said: "I think my most valuable asset in volunteering is the unconventional path I've had to take, to build my career in engineering. Becoming an apprentice had a major impact on me. Individuals in a similar position resonate with this, as my story proves it is possible to succeed in engineering, regardless of your starting point.

"I'm always trying to push for greater accessibility to engineering careers for people from different backgrounds. Not everyone gets straight 'A's in their exams, the first time round. And the path sometimes isn't clear if you've fallen off the most common routes into engineering.

"One of my biggest achievements as an IET volunteer was presenting at IET London: Savoy Place to the Board of Trustees. I told them my apprentice story and contributed to a session focused on how the IET can do more for apprentices and technicians. I really felt that I was able to put some of my key points across to the decision-makers and influence the next step of the journey.

"Going forward, I'd like to continue to help the IET and companies who are actively widening access to engineering."

<!—Lead forensics script --> <!—Site improve script -->