Start of main content
Strong moral compass guides Richard's volunteer activities
Richard embarked on his career in 1975 when he left college with a Higher National Certificate in Electrical and Electronic Engineering and joined Petbow, a generator manufacturing company.
He progressed to designing switchgear and relay-based control for complex standby prime power generation systems. He also led the design of many large power systems used in data centres, hospitals, banks and defence.
Richard travelled globally throughout his career. He took on his first overseas role in the early 1980s when he became Lead Design and Commissioning Engineer for a rural electrification project in Nigeria.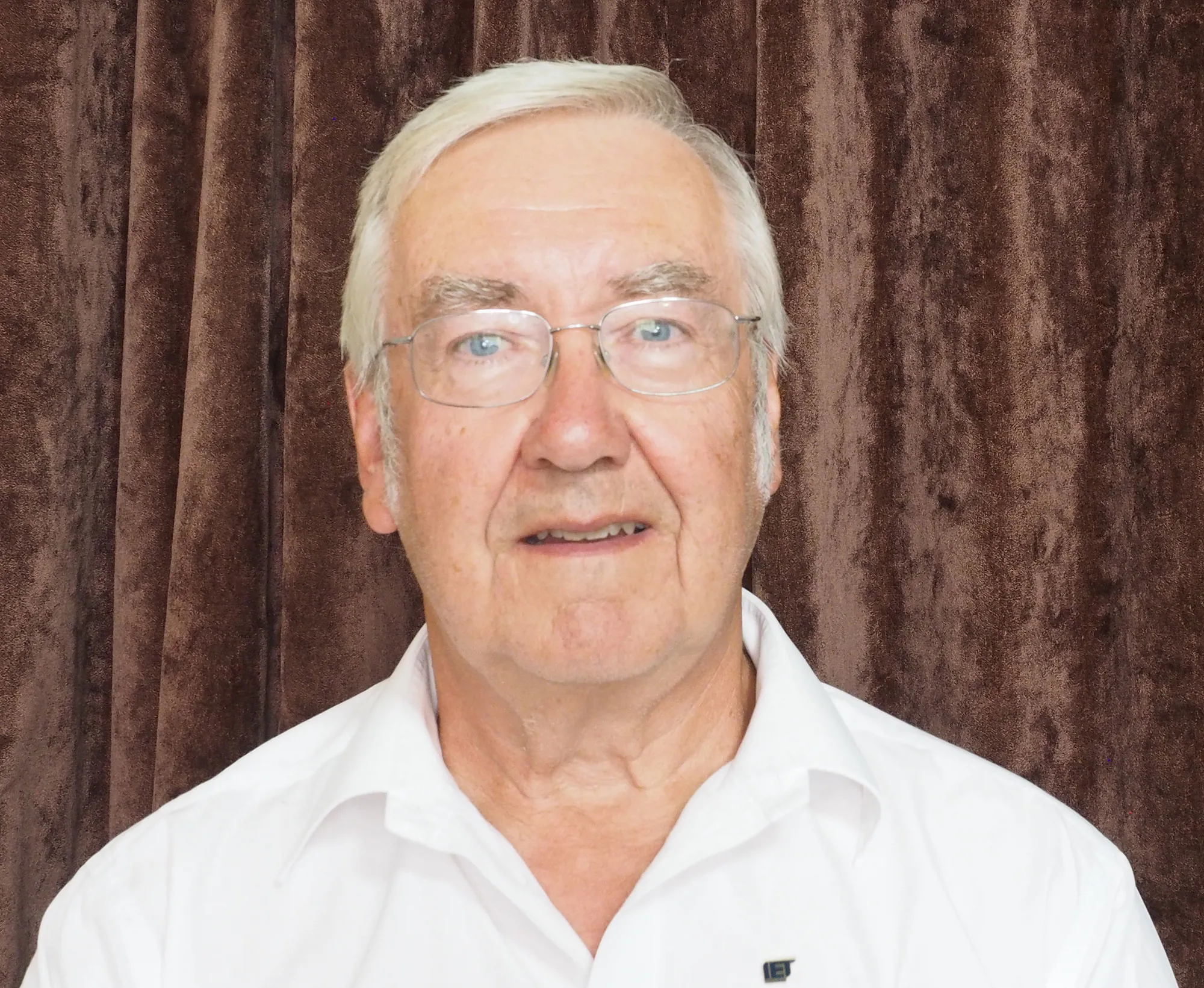 In the '90s he led Petbow's drive to introduce European compliance marking (CE) to its products. The success of this initiative established him as the company's go-to person for compliance and technical issues, particularly in relation to interfacing products with complex load requirements. He said: "I did a lot of training and assessment in European Directive compliance as well as the company's own standards – one of which is integrity." Petbow became part of Cummins Power Generation in 1995.
In 2006 Richard became an IET Fellow and was appointed Technical Director of Cummins Power Generation. Never one to turn down a challenge, four years later he took on significant additional responsibilities as Global Product Safety Leader.
In 2017 the Association of Manufacturers and suppliers of Power-generating Systems (AMPS) recognised Richard's important contribution to the industry by presenting him with a lifetime achievement award. He retired at the end of the year.
IET champion
While working at Cummins, Richard wanted to develop a base of professionally registered engineers, both to aid their own development and to increase the company's professional standing in the industry. In 2007 he championed the IET relationship by becoming the IET industry representative.
"A qualification in engineering is the starting point in the development of a professional engineer," he said. "Professional registration takes the knowledge and understanding from the qualification and adds a further layer to be assessed – competence. I wanted to make sure that Cummins employees could gain the benefit of the independent assessment of competence that professional registration would bring.
"I am passionate about engineers being able to prove their competence to customers, suppliers and prospective employers. Professional registration is the accepted method to achieve this."
Influential adviser
In retirement, Richard wanted to use his industry knowledge, expertise and experience to support a broader engineer base. So he wasted no time in qualifying as an IET Professional Registration Adviser (PRA).
He has since advised hundreds of engineers at all stages of professional registration, ranging from those who may be considering applying, to those who need help in preparing for the professional review interview.
A full professional registration application can take Richard several hours to read through and comment on, especially if the applicant hasn't fully understood the requirements.
"I unashamedly set the bar high on the standard of applications," he said. "It's a big responsibility because professional registration is used as a benchmark by applicants' managers and in job applications. And because incorrect advice could have a detrimental effect on an applicant's career progression."
Positive and encouraging
Aware that overtly negative comments will demoralise applicants, Richard always makes sure that the advice he gives is positive and encouraging. He said: "Part of the PRA role is to look for positive solutions, to convince the applicant that the many hours of work they've put in haven't been a complete waste of time."
One of the most common application issues that Richard encounters is candidates treating the employment section of the form as if it's a CV. "They launch into detail about their achievements rather than giving evidence of how they used their competencies to achieve their goal," he said. Another mistake he frequently flags up to candidates is a failure to differentiate between two separate requirements: knowledge and understanding; and evidence of competence.
Richard's advice to potential applicants is clear and simple: "Read the guidance notes and contact a PRA before you put pen to paper. It'll save you a lot of time and effort. We're here to help!"
Moral compass
Richard has always had a strong moral compass, so winning the IET Volunteer Core Values Award for Integrity left him feeling delighted and humbled in equal measure. 
"For me, integrity means being professional in everything I do. It has been the byword throughout my career. As a PRA, I recognise that I have a duty to manage applicants' expectations around their chosen professional registration category. Explaining to an applicant why they are currently unlikely to achieve professional registration is never easy, but it is an important part of my role."
When asked what makes a good PRA, Richard replied: "The ability to listen, empathise with the applicant, focus on detail and, above all, appreciate that the average applicant knows very little about what is required to make a strong professional registration application."
Making a difference
Richard believes passionately that the independent assessment of competence brought by professional registration is critical to the success of today's engineers. It's one of the many reasons  why he derives tremendous personal satisfaction and fulfilment from being a PRA.

"I'd really recommend anyone who is professionally registered to become a PRA," he said. "You get to meet a lot of very interesting people from all over the world and can make a real difference to their career prospects. Also, professional registration applications are very detailed and provide a lot of insight into the work an applicant does, so every day is a learning day.

"PRA is not an easy role (the most interesting roles rarely are) and you do have to keep up to date with the latest IET rules and policies, as well as legislative changes. But if you have any issues, there are two superb IET teams at Stevenage  –  Registration Standards and the Volunteer Support Unit – who will advise and work with you."

Richard is in no hurry to step down from his PRA volunteer role, but he has given some thought to what he could do next: "I'd like to think I could possibly become an assessor, although this would mean missing out on the direct contact with applicants that I enjoy so much."

<!—Lead forensics script --> <!—Site improve script -->