Start of main content
Because engineering makes the world a more exciting place to live in
About Fred
Fred graduated in 2020 with BEng(Hons) in Electronic Engineering. An IET Engineering Horizons Bursary helped him focus on his studies and begin working towards his goal of 'making the world a more exciting place to live in'.
Fred's IET Engineering Horizons Bursary is supported by National Grid.
What attracted you to engineering?
Engineering is an influential part of society. It offers the tools to make the world a better, safer, easier and more exciting place to live in.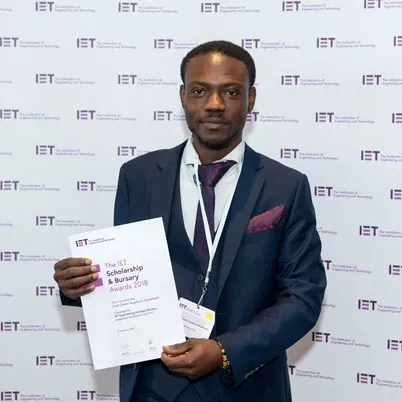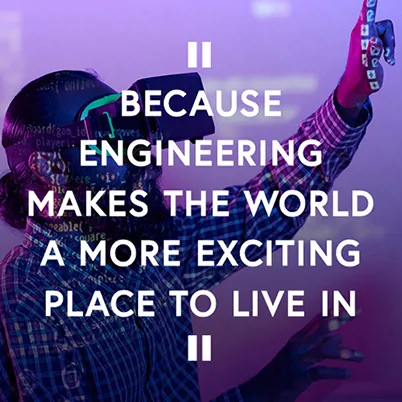 How did the Engineering Horizons Bursary help you during your studies? 
The IET Engineering Horizons Bursary has helped me in many ways. For example, initially, I used to work at night due to the fact that both of my parents are working but it wasn't enough to pay the bills and rent. We were really struggling economically. But thanks to this Bursary funded by the National Grid, I have had the chance to focus and dedicate my time to my studies. It has enabled me to do well at university so that once I graduate I can find a decent job with good pay. I couldn't be much happier. Having money also for transportation to university from home to buy essential books needed for my course. So indeed, it has made a difference in my life.
As a student member of my local IET network, I'm always updated about what is happening in the engineering sector and what employers are seeking in graduates.
What made you choose your university degree course? 
I chose my Engineering degree course so that once I graduate I will be able to head back to my native land (Ghana in West Africa) and open some manufacturing-engineering companies, reduce the level of unemployment, and build healthcare centres like hospitals and care homes.
I want to help rural areas improve electricity and clean water distribution efficiently.
Highlights from my degree include building a line follower robot from scratch, which underpins some very powerful physics, electronics, programming skills and design concepts.
How did you promote engineering and the IET?
I participated in the Robot Day in Derby in July 2019. I took the opportunity to have a word with some of the kids who underlined the fact that they will be taking a GSCE in Engineering Subjects.
What are you doing now?
With the current pandemic, I have decided to further my studies and have been accepted onto a master's degree course in Engineering Management. The course will last for 1 year and hopefully, after this, I will be able to land my dream job.
Do you have any advice for future applicants?
Never give up, believe in yourself and know that you can achieve greatness.

<!—Lead forensics script -->