Start of main content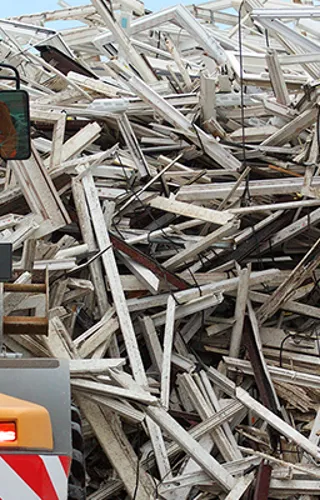 Sustainable manufacturing
Manufacturing has a big part to play in achieving net zero carbon emissions by 2050. It is our strong belief that action on digitalisation and sustainability are of equal importance and need to be embraced and delivered.
Non-labour resource costs required within manufacturing operations invariably exceed those of labour employed.
The case for reducing the amount of energy, raw materials and other resources expended, makes financial as well as environmental sense.
Our aim is to help engineers embrace resource productivity by embedding current good practice, promote peer-to-peer collaboration at scale and highlight the potent combination of digital and sustainable approaches to deliver success.
This page brings together our thought leadership reports, webinars, and other resources to keep you up to date on how we are dealing with this challenge.
Want to share your thoughts?
Contact the Strategic Engagement and Partnerships (SEP) team with your questions and comments, or to find out more about our activities.
Get involved and join the conversation
Engineering Communities
Head over to our community platform to join and explore the latest discussions in all fields of engineering.
IET Manufacturing Network
A community who see engineering at the heart of all they do in their respective fields of expertise, who wish to promote the role of engineering excellence within the broad spectrum of Manufacturing and associated support functions.
IET Design and Production Sector
Celebrating the contribution, innovation and success of engineers working in the global manufacturing industries.



Factfiles
Providing unbiased information for members, academics, industry, policymakers and the general public across various sectors and key topics.
Factfiles
Featured factfiles
Are we manufacturing sustainably?
AUG 2020
The global population is expected to rise to 9.3 billion by 2050, with continued ecological burdens on our planet.
Resources such as soil, water and commodity materials are already under stress.
Engineers must work collaboratively with other disciplines to produce the solutions we need.

IET.tv
Watch more of engaging and inspiring content from leading academics and influencers. 


What is net zero and why is it necessary?
Andy Schofield on digital technologies in manufacturing
Peter Ball on sustainable manufacturing
Journals and books
Achieve your learning goals
Search through our extensive range of journals and books to develop your skills and knowledge.
All journals
We provide international researchers, professionals and students with new perspectives and developments in emerging subject areas, including healthcare technologies and cyber security, as well as forward-looking publications in traditional engineering topics and practitioner topics such as the Wiring Regulations and IET Codes and Guidance.


E+T magazine
Our award-winning E+T magazine is packed with articles, lively debate, interesting facts and authoritative coverage, making it an exceptional read.
Government policy and submissions
We inform and influence policymakers on a variety of engineering and technology issues through expert guidance, consultations and collaborations.

<!—Lead forensics script -->