How we're raising the IET's profile
Published: Fri 30 Jul 2021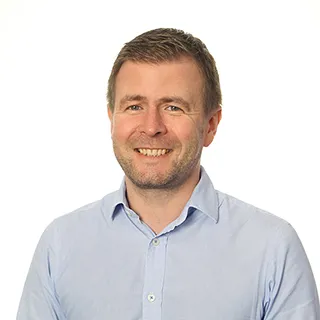 Robert Beahan
IET Public Affairs Manager
I hope you'll find this a useful read. I'll be back in August with another update. In the meantime, if you'd like to get in touch, please email me at rbeahan@theiet.org or tweet me @bobster76.
IET@150
The IET's 150-year anniversary events have given us cause to celebrate in what has been a difficult year for most. It was a real pleasure to welcome a number of UK Parliamentarians to take part in our 150 Show.
Greg Clark MP, Chair of the Science & Technology Committee, Darren Jones MP, Chair of the Business, Energy & Industrial Strategy Select Committee, Chi Onwurah MP, Shadow Digital Minister, and Stephen Metcalfe MP, Co-Chair of the AI All-Party Parliamentary Group all appeared throughout the week-long series of online programmes covering a range of issues including our digital future, climate change and diversity in engineering.
We were also very pleased to welcome Jack Sargeant MS (Member of the Senedd), himself a former engineer, to appear on the 150 Show.
One of the positives to come out of the pandemic, I think, has been the focus on science and technology and how they're helping us to better understand what is happening, as well as providing solutions, such as the hugely successful vaccine programme.
UK Government
It was a pleasure to interview Prof Phil Blythe, former Chief Scientific Advisor at the UK Government Department of Transport.
Most UK Government departments have a Chief Scientific Adviser whose role is to provide scientific advice to Ministers and colleagues in the Civil Service.
Phil, IET Vice President, has just completed two three-year terms as Chief Scientific Advisor. At the IET, we are very fortunate to have a number of IET Fellows in these positions. We have been very pleased to work closely with the CSAs, providing access to intelligence and expertise to assist them in their roles.
Look out for an interview with Phil, coming soon on Member News!
Diversity in engineering
I recently met Julie Marson MP, who is my local MP for the constituency of Hertford and Stortford. Julie asked a question in Parliament around the need to engage more girls and women in STEM subjects. I dropped her a line and she was happy to meet.
Julie was very interested to hear about our awards & scholarships as well as our education programmes and offered her support in promoting these across the constituency.
Meanwhile, we are delighted to welcome Greg Clark MP, Chair of the Science & Technology Committee, to our panel of online judges for this year's IET Young Woman Engineer of the Year awards. It's great to have someone with Greg's experience in Parliament and interest in engineering, to be judging this year's awards.
Applications are now closed and the winner will be announced in December.
Global ambitions
Finally, I've been working on refreshing the IET's Public Affairs strategy so that it is more in line with all the work going on around the IET 2030 strategy.

The refreshed strategy aims to position the IET as a global thought leader. I'll share more on this in my next blog.

<!—Lead forensics script -->