Start of main content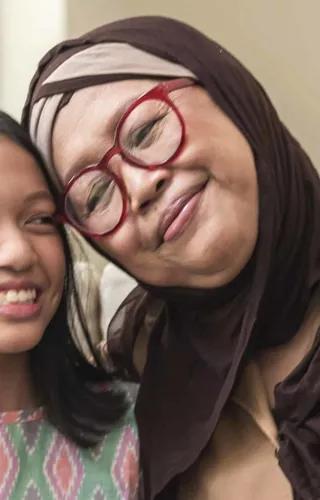 Housing is a key challenge - poor housing is linked to health conditions, including mental health, asthma, and respiratory infections.
It's time for public health to improve homes by tackling substandard housing.
By engaging with Government, local authorities and practitioners, we aim to enhance industry practices, support research and influence policy interventions for the better.
This page brings together our thought leadership reports, webinars, and other resources to keep you up to date on how we are dealing with this challenge.
Want to share your thoughts?
Contact the Strategic Engagement and Partnerships (SEP) team with your questions and comments, or to find out more about our activities.
Get involved and join the conversation
IET EngXTM
Head over to our community platform to join and explore the latest discussions in all fields of engineering.
IET Healthcare
This technical community brings together professionals either working or interested in biomedical engineering, including traditional engineering and technological disciplines, clinicians and healthcare professionals to exchange knowledge and develop ideas in this technical field.
IET Built Environment
IET Built Environment engages with industry, government and academia to inspire, inform and influence the engineering community. Our aim is to build a better world by improving the quality of the built environment for everyone.


Factfiles
Providing unbiased information for members, academics, industry, policymakers and the general public across various sectors and key topics.
Factfiles
Featured factfiles
Is your home negatively impacting your wellbeing?
SEP 2020
In the UK, those in the most deprived neighbourhoods live 9 years less than those in the least deprived neighbourhoods. What does this say about our homes impact on our health and wellbeing?
Homes are not just buildings that protect us from the outdoors but have a large impact on our wellbeing. We need our homes to be people-centred, low carbon, adaptable and comfortable.

IET.tv
Watch more of engaging and inspiring content from leading academics and influencers. 


Have you put your heating on yet?
What is healthy living in homes?
What is age friendly and inclusive living?
Journals and books
Achieve your learning goals
Search through our extensive range of journals and books to develop your skills and knowledge.
All journals
We provide international researchers, professionals and students with new perspectives and developments in emerging subject areas, including healthcare technologies and cyber security, as well as forward-looking publications in traditional engineering topics and practitioner topics such as the Wiring Regulations and IET Codes and Guidance.


E+T magazine
Our award-winning E+T magazine is packed with articles, lively debate, interesting facts and authoritative coverage, making it an exceptional read.
Government policy and submissions
We inform and influence policymakers on a variety of engineering and technology issues through expert guidance, consultations and collaborations.

<!—Lead forensics script -->