Transport Sector Executive Committee
Working with the Strategic Engagement and Partnerships (SEP) department of the IET, this volunteer-led panel provides strategic advice to Government, responds to consultations, delivers thought leadership and develops position statements and other materials within their fields of expertise.
If you would like to find out more on the roles and responsibilities of the panel, become a member or have any questions, please get in touch with us today at sep@theiet.org.
Chair
Vice Chairs
Will Drury, Ricardo Global Automotive
Phillip Proctor, Highways England
Members
Mark Basten, FutureMotiv
Phil Blythe, Department for Transport
Barry Brooks
Darren Capes, Department for Transport
Matthew Clarke, Atkins
Maria Kamargianni, UCL
Andrew McNaughton, HS2
Carl Pickering, Jaguar Land Rover
Tracy Savill, Transport Systems Catapult
Mark Scully, Aerospace Technology Institute
Peter Sheppard, WSP
Mike Short, Department for International Trade
Ray Smith, IET Aerospace TPN
Ella Taylor, CCAV
Walter Tuttlebee, WTIS
Richard Westgarth, BMT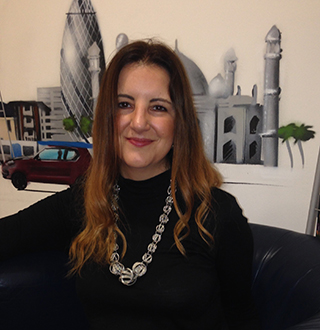 Paloma Cid
Paloma channels the global expertise of IET members through the Transport Policy and Sector Panels. She started at the IET as a Group Manager in the Events department. Previously, she worked with senior government officials and oil company executives on large government summits, conferences and exhibitions on oil and gas in Africa, the Middle East and Latin America. She started her production career organising travel technology events in the USA. Paloma worked in the Philippines as a market analyst for IBM and as a project manager for the Spanish Embassy. She has a degree in Economics and Business.