Innovation and Emerging Technologies Policy Panel
Working with the Strategic Engagement and Partnerships (SEP) department of the IET, this volunteer-led panel provides strategic advice to Government, responds to consultations, delivers thought leadership and develops position statements and other materials within their fields of expertise.
If you would like to find out more on the roles and responsibilities of the panel, become a member or have any questions, please get in touch with us today at sep@theiet.org.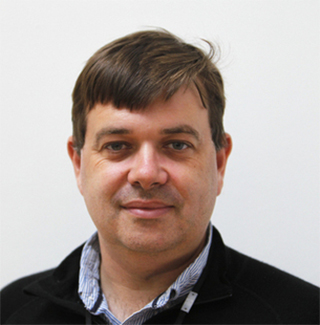 Professor Tim Dafforn
Tim Dafforn is Professor of Biotechnology at the University of Birmingham. His research focuses on the exploitation of biological components to produce new materials for sensing. As part of his work, he has also founded two technology companies that enable the exploitation of his research.
Tim has also spent three and a half years working in central government, first as an entrepreneur in residence at BIS and then as Chief Scientific Adviser and Chief Entrepreneurial Adviser at BEIS, where he developed policy in areas of student entrepreneurship and SME growth.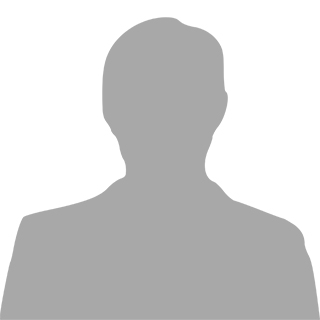 Dr Marko Bacic
Dr Marko Bacic is an Engineering Associate Fellow in Control Systems and Gas Turbine Functionality at Rolls-Royce, and also holds a University Research Lectureship at Oxford University. He helps drive Rolls-Royce technology strategy within Civil Aerospace, is responsible for leading a number of research projects on the interface between control systems, aerodynamics and heat transfer as well as helping with continuous improvement of current products and services.
He has published more than 40 papers in conferences and journals and holds more than 20 patents and patent applications with some already in service across a broad range of Rolls-Royce Civil Aerospace products. Earlier in his career, he was a full-time academic at Oxford and has also worked for the Renault F1 Team as part of the Royal Academy of Engineering Industrial Secondment scheme.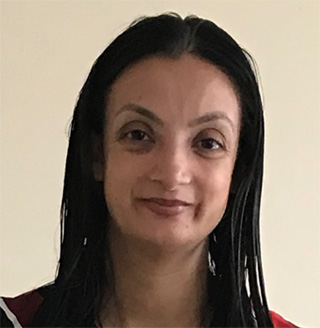 Dr Devaki Bhatta
Devaki is an experienced biotechnology professional with 15 years' technical and commercial experience in integrated diagnostics development for Point-of-Use settings, including agri-food, healthcare and industrial bioprocessing applications. She has a strong track record of efficient co-ordination and timely delivery of complex interdisciplinary R&D projects at the interface of bioscience and engineering disciplines.
She is well-versed in cross-sector, cross-border and academia-industry translation of platform sensing and sampling technologies from research concept through to product launch in dynamic SME environments. Devaki is also actively involved in the wider UK innovation landscape, playing an industrial advisory role for various national funding and innovation agencies, including Innovate UK, Knowledge Transfer Network Ltd, BBSRC and the European Commission.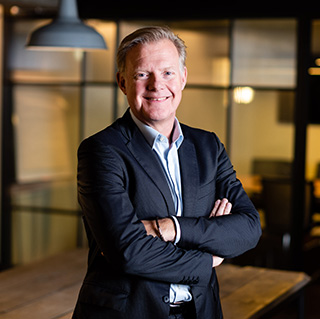 Simon Calver
Simon is best known for his 7-year tenure as CEO at LOVEFiLM, one of the successes of the UK venture industry – leading the eventual exit to Amazon in 2011. He went on to become CEO of Mothercare plc, kickstarting the turnaround plan and accelerating international expansion in over 30 countries. Before this, he worked at multinationals such as Unilever, led PepsiCo in the UK, and was General manager at Dell. He is also currently chairman of Moo.com and chemistdirect. His degree was in Computer Science.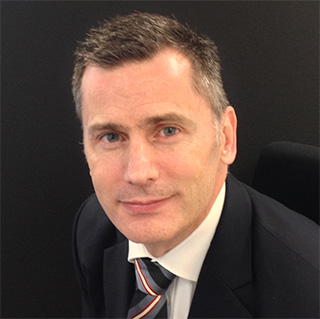 Dr Miles Elsden
Dr Miles Elsden's early career was as an academic in France, Germany, and the UK, followed by several years writing software in Brussels. He returned to the UK in 2004 to work for the Ministry of Defence. He then joined the office of the Government's Chief Scientific Adviser (GO-Science), working as Sir John Beddington's Head of Civil Contingencies, Defence and Security.
In early 2012 Miles was appointed Chief Scientist at the UK's Department for Transport, advising on issues including Autonomous Vehicles, Infrastructure and Big Data. Miles left Government at the end of 2015 to work with a US-based AI firm and now splits his time between UCL and advisory/consultancy work providing strategic science, technology and innovation advice for a number of clients across different sectors and industries.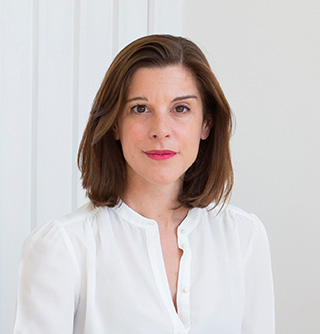 Elspeth Finch
Elspeth Finch MBE is the founder and CEO of IAND, a technology platform designed for project teams to help them drive efficiency and deliver projects faster. Aged 24, Elspeth started her first technology business Intelligent Space Partnership, which she sold to Atkins in 2007.
She is active in shaping the government's engineering policy with a focus on innovation and diversity through her work at the Royal Academy of Engineering, where she chairs the Innovators' Network. She is a judge on the Launchpad competition for early-stage entrepreneurs and sits on its Diversity and Inclusion Committee. Previous awards include an MBE for her services to Engineering and Enterprise (2017); Silver Medal from the Royal Academy of Engineering (2013); and World Economic Forum's Young Global Leaders (2010).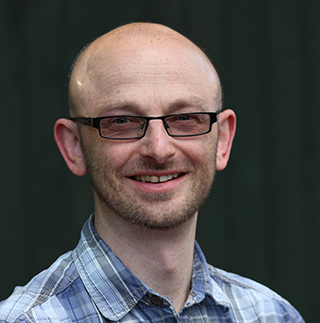 Dr David Massey
Dr David Massey is Head of Strategic Intelligence at The Trussell Trust, responsible for providing high-quality intelligence and insight to help form and shape its strategic direction, both internally and externally. Before that, he was the Head of Business Planning and Strategy at Dstl. He was responsible for the shaping and monitoring the strategic direction of the organisation, reporting to the Dstl Chief Executive.  His remit covered the entire scope of S&T areas relevant to the MoD, working to ensure that the S&T capabilities of Dstl and its Partners align to current and future defence and security priorities.
Prior to this, he was the Domain Leader for C4ISR research and the Programme Manager for the Integrated Sensing programme within the C4ISR Domain. Other roles have included working as part of the MoD's Science Innovation Technology (SIT) organisation as the Strategy Technical Leader for the Chemical Biological and Radiological Defence and Directed Energy Weapons research programmes.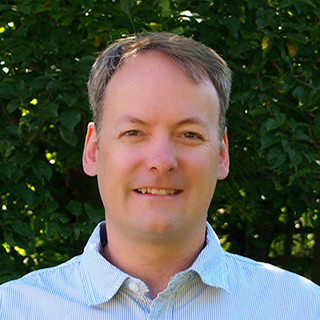 Jon Salkeld
Jon is the Technology Director for BP's Advanced Mobility Unit. He joined BP in 2011 as the global head for product development across the automotive lubricant business, before moving to the disruptive innovation group Castrolinno Ventures. Previously, Jon spent nine years with QinetiQ leading up to and beyond IPO. He successfully led and grew the Signal & Information Processing Group, a Medical Technology startup and the frontier physics Optronics Division.
Prior to this, Jon spent 11 years with ICI in a variety of technology management, strategic planning, marketing, and global business management roles, including stints in the Netherlands, Spain and Singapore. He is a Fellow of the IET and a former media fellow for the RAEng for whom he undertook a secondment to raise the profile of engineering at the BBC.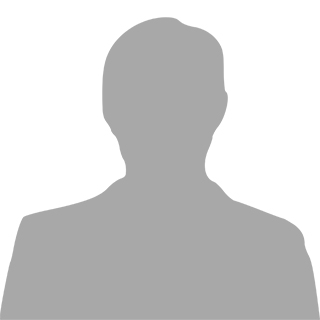 Rupert Shute
Rupert is Deputy Chief Scientific Adviser at the Home Office. His career has spanned the development of robotic systems for nuclear decommissioning, pioneering the application of VR and AR to engineering design and developing distributed sensor networks. He began his career as an Electronic Engineering Apprentice, following which he won a prestigious Sir Joseph Whitworth Scholarship to undertake academic studies.
In addition to his Engineering career, Rupert has a keen interest in community ownership business models and has been a guest speaker on this topic at the Henley Business School. In a voluntary capacity, he chaired a community co-operative with over 500 hundred members; during his six-year tenure, the organisation won the BBC Food and Farming Awards – Best Retail Initiative.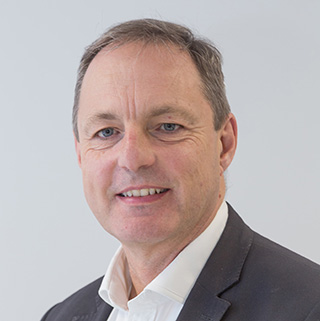 Dave Smith
David Smith BSc PhD CPhys FIET joined Rolls Royce in 2017 as its Director of Central Technology from Ricardo. At Ricardo, Dave was Managing Director of Automotive Engineering Consulting, which is a multinational business with major sites in five European countries, also with teams in Japan, India and Korea. Previously he was Global Head of PA Consulting's technology consulting, product development and innovation business for four years.
During the preceding five years, when he was Managing Director of Roke Manor, the communications and software R&D company, it received the Queens Award for Innovation and multiple other awards for engineering and also recognition as Best Employer. Dave holds a PhD in Physics from Warwick University.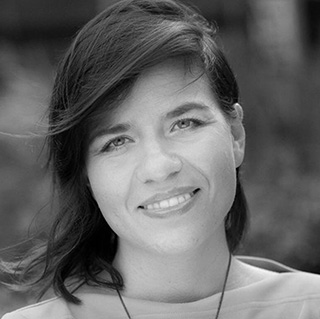 Paulina Tenner
Paulina is an entrepreneur, angel investor, a TEDx speaker and founder of GrantTree, which helps tech start-ups navigate the complex world of government funding. Since 2010 the team has grown organically from two to 40 and raised over £75m for more than 600 technology start-ups and scale-ups using solely government funding schemes such as R&D tax credits and Innovate UK grants.
GrantTree is an open culture company, which pioneered an open salary scheme and an empowering culture governed by holacracy. Paulina is also a seed investor and a start-up mentor (e.g. at Cherie Blair Foundation), who often features as a speaker at technology conferences worldwide.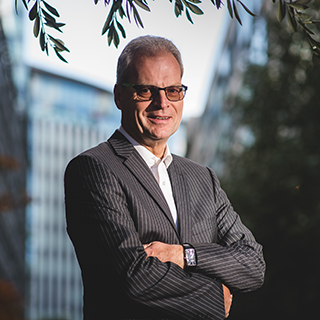 Dr Frederik Verkroost
Fredrik Verkroost is an experienced CEO and Turnaround Leader of industrial and technology companies worldwide, specialising in corporate strategy, company turnarounds, mergers and acquisitions, divestments, and incubating innovation. Fredrik now serves on the boards of high-tech SMEs and is on the advisory boards of several private equity firms. He is currently a Director at ETL Systems and Chairman at Point 4 (UK).
Fredrik is a mentor for the Satellite Applications Catapult and was a former member of the European Council on Corporate Strategy and the European Energy Board. His management roles have covered a broad range of technology sectors. He is a Chartered Engineer, a Fellow of the IET and a Fellow of the Institute of Directors.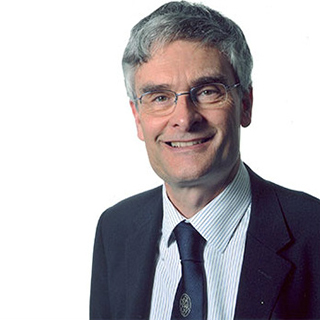 Professor Jeremy Watson
Jeremy Watson is a Vice-Dean in the UCL Faculty of Engineering Sciences and Professor of Engineering Systems in the Department of Science, Technology, Engineering and Public Policy. Concurrently, he is Chief Scientist and Engineer at the Building Research Establishment (BRE). Jeremy was previously Arup's Global Research Director and Chief Scientific Adviser in the Department of Communities and Local Government (DCLG).
Jeremy was President of the IET from 2016-2017 and was recently Chair of BuildingSMART UK. He is a Fellow of the Royal Academy of Engineering (Chair of the Engineering Policy Committee and interim Policy Centre lead), the ICE and the IET. His specialities include research strategy, systems thinking, innovation processes, and emerging technology identification.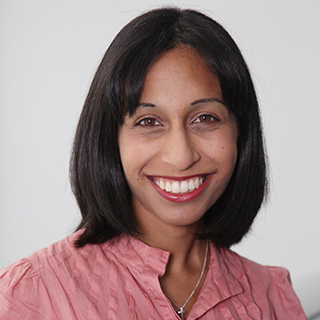 Stephanie Baxter
Stephanie is the IET's Education, Skills and Innovation Lead where she delivers strategic direction and objectives for the Education and Skills and Innovation and Emerging Technologies thought leadership panels. She is a consulting professional, skilled in the areas of Policy and Public Affairs, Patent Law, Management, Research and Development (R&D) and Life Sciences. As part of her role, Stephanie spent two years working for Vince Cable at the then Department of Business Innovation and Skills to deliver the Perkins' Review of Engineering Skills. By background, she is a trained chemist with a first-class honours degree (MChem) and holds a Certificate in Intellectual Property Law.