Start of main content
Working with the Insight and Policy team, this volunteer-led panel provides strategic advice to Government, responds to consultations, delivers thought leadership and develops position statements and other materials within their fields of expertise.
If you would like to find out more on the roles and responsibilities of the panel, become a member or have any questions, please get in touch with us today at policy@theiet.org.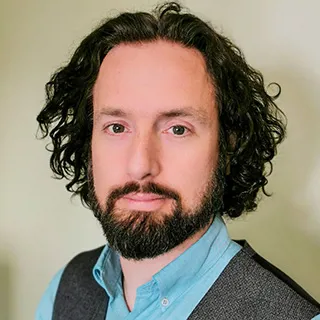 Professor Peter Bannister
Peter has helped build multiple high-growth biomedical businesses, from start-ups to global organisations. His contributions include strategy, revenue, R&D, product development, operations and regulatory, leading to the commercialization of innovative products for surgery, diagnostics and digital treatment pathways in multiple international markets.

As Managing Director of Romilly Life Sciences, he works with organizations from startups to global pharma advising on the application of evidence-led, agile product development to drive effective cross-sector collaborations using digital and engineering. He is also co-founder of Migration Biotherapeutics, Honorary Professor at the University of Birmingham Institute of Applied Health Research, an Academy of Medical Sciences Future Leader in Innovation Enterprise and Research (FLIER) and works with HDRUK and NIHR to support leadership development and R&D funding programmes.

Chairing the IET Healthcare Sector his remit is to inform both the public and policy-makers on the part that engineering can play in addressing society's healthcare challenges, while ensuring that engineers have the training and networks to other stakeholders across the healthcare delivery landscape needed to develop effective and timely solutions.
Dr Daniel Abasolo
Dr Daniel Abasolo is Senior Lecturer in Biomedical Engineering at the University of Surrey, where he is also the programme leader for BEng/MEng Biomedical Engineering. His research interests lie mainly in non-linear biomedical signal processing, in particular the development of algorithms that can be applied to Alzheimer's disease diagnosis, the characterisation of healthy and pathological ageing using brain signals, EEG analysis in sleep studies, and electrocardiogram analysis in atrial fibrillation, as well as the translation of these algorithms to hardware platforms.
His work has led to the publication of several highly cited papers in indexed journals (h-index of 24 based on Thomson Reuters, May 2018, or 26 based on Google Scholar, May 2018) and he has also been instrumental in securing research grants throughout his academic career.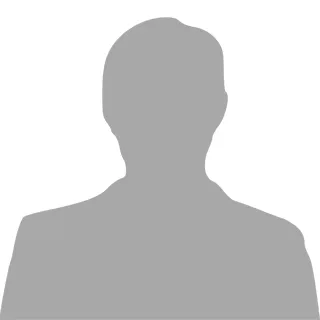 Mike Andersson
Mike Andersson is a healthcare informatics and information governance specialist. He has extensive experience as a consultant (principally on national projects), board-level director in the NHS and interim. Though he has spent much of his career as a strategic consultant and policy developer, Mike has considerable experience of working in the NHS including five years as IT director in a specialist hospital trust. He started his career in the IT department of a major teaching hospital and eventually headed the IT service there for several years before moving into consultancy.
In addition to a wide range of hospitals, Mike has experience of working for many other health-related organisations including several central NHS IT bodies, government departments and system suppliers to the NHS as well as regulatory, professional and standards bodies.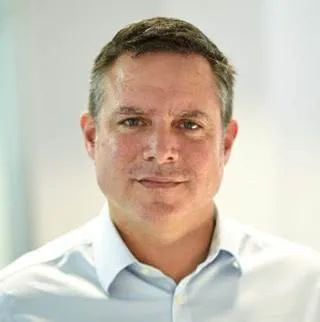 Mark Avery
Mark is director of health informatics for Eastern AHSN and Cambridge University Health Partners (CUHP) and is the Operational Lead for 'Gut Reaction' - the Health Data Research Hub for Inflammatory Bowel Disease (IBD). Mark is approaching 20 years' experience working in and with the NHS across a range of operational, information, contracting and performance management roles.  With a history of leading complex projects & change management programmes in acute hospital and commissioning organisations, Mark has a particular interest in health informatics - accessing and linking data to gain insights that inform health and care delivery and clinical research.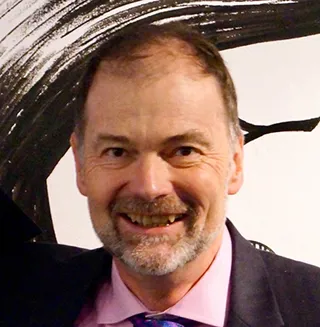 Chris Geary
Chris is Innovation Lead, Digital Health at Innovate UK. He has extensive experience in strategy, investment, venturing, programme/project management and business development with a track record spanning the FMCG, energy, telecoms, financial services and healthcare sectors in both corporate and management consultancy roles. He is recognised as a leading specialist in innovation with a successful track record of building significant commercial value through the innovative application of technology to business.
Chris co-leads the implementation of the Digital Health Technology Catalyst, a £35m funding programme from DHSC and BEIS to support SMEs in collaboration with partners to develop collaborative R&D projects in digital health. He also leads on interoperability on the Industrial Strategy Challenge Fund programme for Data to Early Diagnosis and Precision Medicine.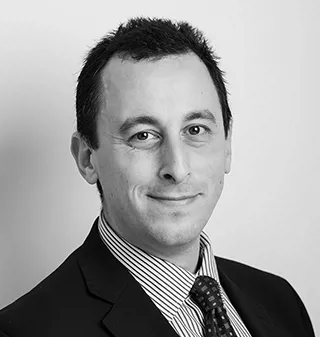 Dr Guy Gross
Dr Guy Gross (MBA2006) is a doctor and serial entrepreneur in healthcare who has spent almost 20 years as an innovation consultant working with large corporations to identify opportunities in the healthcare space and launch products into newly created markets.
He served for a time as Innovation Delivery Lead for NW London NHS, during which time he worked with over 20 companies to win their first NHS contract. His own ventures have also won multiple NHS contracts, and his latest delve into the wellness space is bringing together some of the UK's biggest hitters to develop a retail health offering that improves self-management in the community.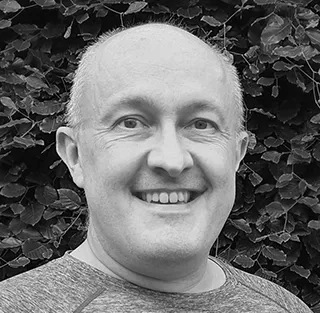 Stuart Harrison
Stuart Harrison has led the Clinical Safety movement in the NHS alongside some of the most prominent Clinical leaders for over 15 years. Stuart has refined NHS Clinical Safety & Risk Management Systems, re-authored NHS safety standards using plain English campaigns, and worked at the highest level to ensure core safety engineering principles are embedded in the NHS code of practice that is now under public consultation. These will be the foundational principles in which health informatics will be led throughout the next ten years or more. Stuart is now the co-founder & director of a company providing ethical services to the health industry. ETHOS was formed in 2014 as a result of a feasibility study completed in partnership with a Pharmaceutical company in the interests of furthering medical science / MedTech innovation.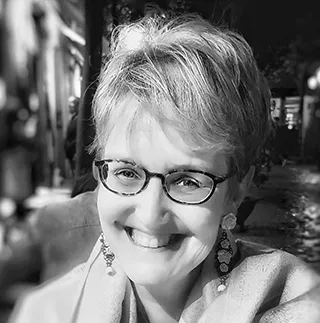 Nicola Haywood-Alexander
Recently appointed as CIO for Lincolnshire NHS, with responsibility for the System's digital strategy and integrated care architecture, and leading collaboration partners in delivering the digital ecosystem's component capabilities, Nicola is a member of a number of advisory committees, and co-founder of the volunteer health tech community Tech4CV19. Nicola started her career as an engineer, providing digitally enabled solutions across a wide selection of industries from concert halls to offshore platforms. She subsequently held a number of NHS digital transformation posts, including CIO at Portsmouth Hospitals NHS Trust, Seacole Digital and Pennine Care NHS FT, Digital Director of South Yorkshire and Bassetlaw Integrated Care System, Chair of both the Yorkshire and Humber PSN Partnership Board and the LHCRE Co-Design Authority.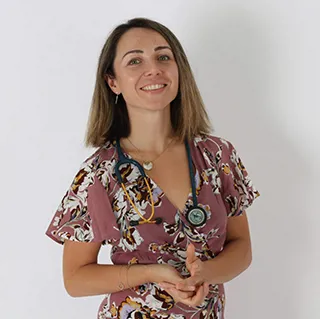 Dr Rozelle C Kane
Dr Rozelle Kane is a physician, an NHS Clinical Entrepreneur Fellow with the Department of Innovation, and the founder of The Future of Food Institute, which looks to translate nutritional research insights into foods which support wellness on a wide scale.
Dr Kane has previously worked as a health analyst for the Tim & Jane Meyer Family Foundation (TJMFF), where she focused on impact philanthropy. In February 2016, she became a health and wellbeing expert in the Polar Research and Policy Initiative, a UK think-tank focusing on Arctic and Antarctic issues. Since June 2017, she has also served as Scientific Advisor for the National Theatre in London, discussing psychological and medical themes in works using VR/AR technologies.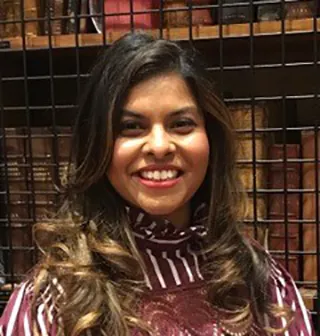 Dr Tahreema Matin
Dr Tahreema N Matin is a clinical academic leader who is passionate about driving innovation and excellence to propel high-quality and responsive patient-centred healthcare. Dr Matin has a diverse portfolio across the entire healthcare landscape; she is an NHS frontline Consultant Radiologist, a trusted academic and thought leader, an influential national healthcare policy advisor and valued consultant for UK start-ups. In her current legacy role as National Clinical Advisor for Education Reform at Health Education England (HEE), Dr Matin leads on national healthcare policy, strategy and implementation. She has led major collaborative change programmes in over 8 high-profile educational initiatives, authored more than 5 white papers and regularly briefs Health Ministers.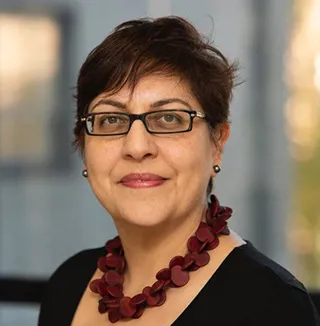 Benita Mehra
Benita Mehra past President and Trustee of the Women's Engineering Society (WES), a charity with a long-standing commitment to increasing and developing female engineers and applied scientists to reach 30% by 2030. She is a strong advocate and champion of female and BAME applied science and engineers. Her aim is for STEM-based occupations, especially engineering, to be considered among the top three professions in the UK.
A fellow of the IET whose background started in electrical and electronic engineering who has operated in the built environment and construction sector for airports, housing and health, to executive level. She is currently working with Voxta Voce an intelligent voice assistant to assist customer services with the ability to integrate across multiple languages.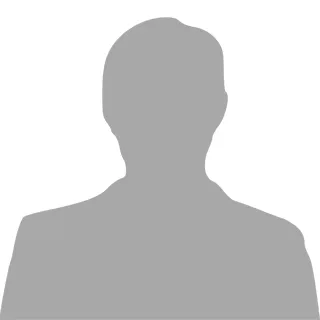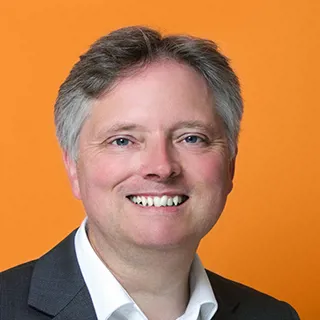 Dr Leo Poll
Prior to joining Akendi UK as Founder and President, Leo worked for Philips Research in various global roles including Business Development Officer on the Connectivity Research board. He was also a board member for Health Enterprise East, a non-profit organisation focused on identifying new innovations from within the NHS and supporting the commercial realisation of these.
Furthermore, Leo also founded v.o.f. Galileo, a software consultancy that specialised in relational database applications for clients such as Esso and Honeywell Bull. Leo graduated from Eindhoven University of Technology in Information Technology and holds a PhD on 'Visualising Graphical User Interfaces for Blind Users'.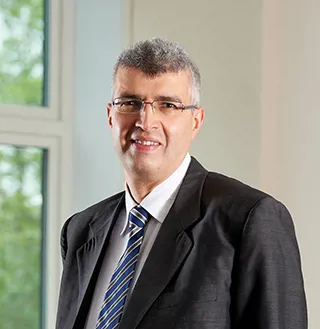 Prof Rami Qahwaji
Rami Qahwaji CEng FIET is Professor of Visual Computing at the University of Bradford, Academic Director for the Digital Catapult Centre Yorkshire and the Academic Lead for the Healthcare Technology Unit at the Digital Health Enterprise Zone (DHEZ).
Rami is originally trained as an Electrical Engineer and had MSc in Control and Computer Engineering and PhD in Imaging and Machine Learning. His research was funded by H2020, EPSRC, Innovate UK, EU FP7, NHS, ERDF, European Space Agency (ESA), TSB, Yorkshire Forward and more. He has over 140 refereed publications and has supervised 23 completed PhD projects.
Hak Salih
Hak has over 20 years' experience as an investor and supporter of entrepreneurs and innovation and is an award-winning mentor. As Digital Health Lead at MedCity, he supports, connects and grows the digital health ecosystem, both in the private and public sectors. He also works with stakeholders looking to commercialise their ideas in digital health.
Hak mentors a wide range of start-ups and social enterprises and has been recognised for this contribution with a Fellowship of the Institute of Enterprise and Entrepreneurs. Amongst his other interests, he researches the potential for emerging technologies (e.g. VR, AI, robotics, drones, self-driving cars, synthetic biology etc.) across industries, including healthcare.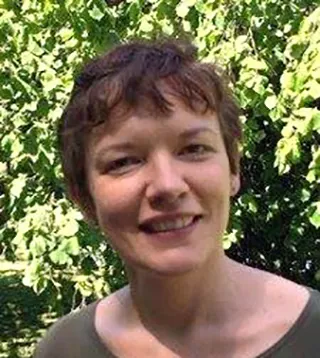 Sophie Taysom
Sophie Taysom is an independent policy consultant at Keyah Consulting. She provides expertise on Artificial Intelligence (AI) in health and care, AI ethics, and the built environment. Sophie specialises in policy analysis to support project development and delivery in both the public and private sectors.
Prior to this, she worked in the Department of Health and Social Care as a senior policy lead. Her portfolio includes policy leadership on addressing antimicrobial resistance in low and middle-income countries, health innovation, building the NHS workforce, bioethics, and mental health. Each of these roles required extensive stakeholder engagement which included working closing with the public, national and international experts, senior colleagues, across government, and with Ministers. Her work on a number of key government deliverables has ranged from policy development through to implementation, strategy development, and programme management.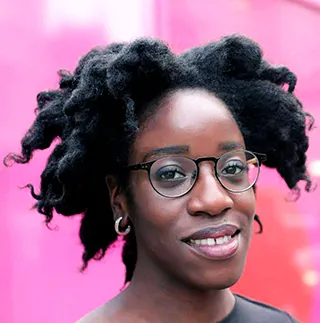 Melissa Wills
Melissa is the founder of Women Like Me, a collective curated as a result of the lack of representation, support and progression for underrepresented groups within tech. Her passion, energy and drive for building communities has enabled safe spaces to exist where a progressive conversation about race and gender equality can take place. She has produced broadcast interviews and online content for the Cyber Security Research Institute and Future Intelligence podcasts reporting on the ramifications of technology for Resonance FM.

Melissa is currently Innovation Project Manager at L&Q Group, one of the UK's largest housing providers leading on L&Qs Smart Home strategy to deliver an enhanced service to residents using innovation and technology. She is shaping how to best prepare social housing to enable the ageing population to live independently. On the IET Healthcare committee, she advises on issues regarding socio-spatial design, inclusivity and diversity in engineering.

<!—Lead forensics script -->