Education and Skills Policy Panel
Working with the Strategic Engagement and Partnerships (SEP) department of the IET, this volunteer-led panel provides strategic advice to Government, responds to consultations, delivers thought leadership and develops position statements and other materials within their fields of expertise.
If you would like to find out more on the roles and responsibilities of the panel, become a member or have any questions, please get in touch with us today at sep@theiet.org.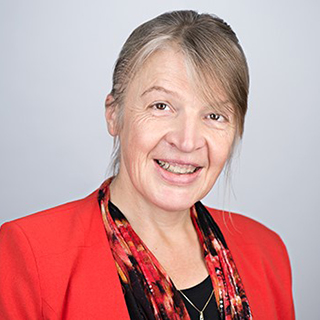 Yvonne Baker
Yvonne is a Chartered Chemical Engineer and a Fellow of the Royal Society of Arts with a background in manufacturing and international consultancy. She joined STEMNET in 2002 to establish the STEM Ambassadors programme and was Chief Executive of STEMNET from 2005 to 2010.
An Engineering Council Trustee from 2010 to 2016, she currently sits on the National Media Museum Board and the STFC Skills and Engagement Advisory Board and is a governor of two secondary schools. She won the First Woman in Science award in 2015, supported by the CBI. Since 2010, Yvonne has been Chief Executive of STEM Learning, which successfully manages a range of programmes supporting STEM education and skills via the National STEM Learning Network.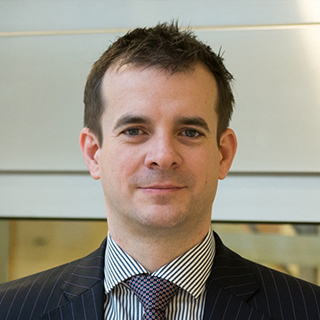 Dr Graham Herries
Dr Graham Herries is the Senior Vice President for Engineering at Digital Barriers, a position he has held since February 2020. He leads the engineering function and technology direction of the business.
He previously worked for Laing O'Rourke where he provided the executive leadership for the ongoing strategic digital transformation of the organisation. During this period he successfully created and led a project funded by the EU H2020 framework, delivering innovation through the development of Industry 4.0 technologies for scheduling optimisation, utilising IoT, AI and Digital Twin technologies. Prior to this role Graham was the Head of the Software Centre of Excellence at Rolls-Royce. He worked for Thales for 8 years on several naval projects living in both the UK and France. Graham holds a PhD in Data Analytics & Machine Learning. He is a Chartered Engineer, Fellow of the IET and APMP qualified.
Matt Boyle
Matt is the Interim Challenge Director for the Driving the Electric Revolution challenge where he is working to build and expand supply chains for Power Electronics, Machines and Drives in the UK. He has been the Managing Director of Collingwood Solutions since May 2018 and was the CEO and President of Sevcon Inc. prior to this.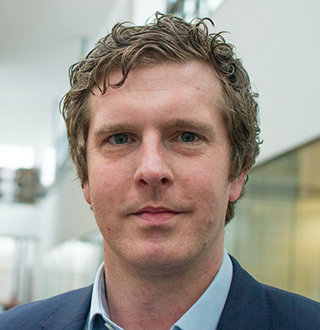 Professor Tom Crick MBE
Tom is Professor of Digital Education & Policy at Swansea University and his academic interests sit at the research/policy interface: STEM education, science and innovation policy, digital transformation, data science, intelligent systems, and infrastructure for the digital/data economy. He is also a Commissioner of the National Infrastructure Commission for Wales, as well as a non-executive director of Dŵr Cymru Welsh Water.
Tom has been heavily involved in curriculum reform in Wales: in 2013, he chaired the Welsh Government's review of the ICT curriculum, and is currently chairing the development of the Science & Technology area of learning and experience in the new Curriculum for Wales. He was appointed MBE in the 2017 Queen's Birthday Honours for services to computer science and the promotion of computer science education; he is a Fellow of the IET, a Chartered Engineer and a Chartered Scientist.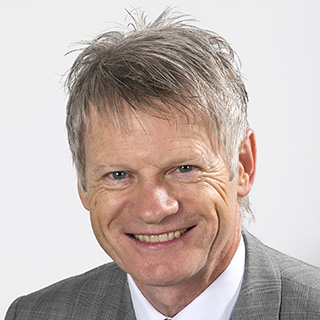 Tom Egan
Tom Egan is an Executive at Leonardo Helicopters where his role is focussed on Business Development and Capability Management. Working across the business, he has particularly close ties with Manufacturing and Engineering. Tom has become increasingly involved in the Digital arena, exploring the rapid growth of opportunity to transform not only products but the way we work and even society itself.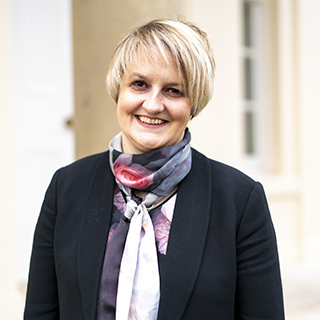 Professor Josie A Fraser
Josie joined the Open University in March 2017 but describes her interest in the Open University and it's mission as 'long term' after being a tutor on an OU MSc course back in the early 2000s, an experience that influenced her teaching for many years. Josie was previously Executive Dean of the Faculty of Science, Technology, Engineering and Mathematics before taking up the DVC role from 1st January 2019.
A passionate believer in opening up opportunity, Josie enjoys outreach (bringing amazing OU research into schools and out to the general public), supporting the development of academic careers, and loves working at the Open University where the myriad of student journeys are a constant source of inspiration.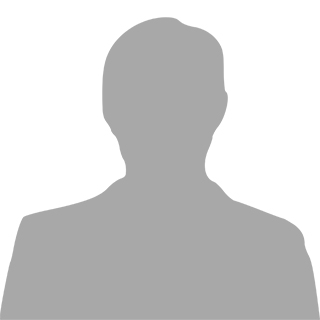 Mike Halliday
Mike is head of employer engagement strategy for Activate Learning Education Trust, and a senior advisor for the Baker Dearing Educational Trust, working with employers to identify trends in skills demands, and shaping the provision of technical education within University Technical Colleges to meet the needs of industry in the Thames Valley and nationally.
As the founder of the UTC Cyber Group, Mike has developed a national network of UTCs and employers to build a cyber skills pipeline, providing teacher training, student skills programmes, and opportunities for employers to engage locally, regionally, and nationally, to enhance the cyber resilience of UK PLC.
Having worked in education for 5 years, starting out by running events and activities with employers at UTC Reading (Ofsted outstanding in all areas), Mike still attends events and workshops on the ground and uses this experience to shape programmes that deliver effective outcomes for all stakeholders.
David Hogan
David is a Chartered Engineer and a Fellow of the Institution of Engineering and Technology (IET) and a Chartered Quality Professional with over 40 years engineering and business experience in the Royal Navy, BAE Systems, The Engineering Council and Nuvia Ltd.  He is now the Founder and Director of Carisbrooke Associates Ltd.
A business management professional with proven abilities in delivering international strategic, complex, multi-million-pound engineering projects within the aerospace, defence and nuclear industries. Commercially astute, adept at providing creative and strategic vision to businesses to present clear direction in improving business performance, skilled in driving operational excellence and continuous improvement to achieve corporate objectives.
Alongside this, David is also a volunteer for the IET undertaking professional registration interviews as well as Fellow assessments.  He also sits on the Council, Volunteer Engagement Board and Chair of the Monitoring Governance Working Party.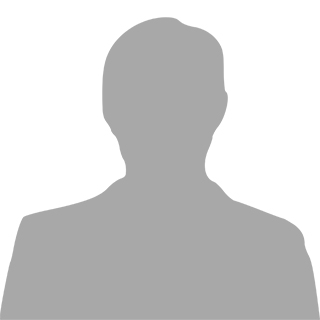 David M Howard
David Howard became the Founding Head of the new Department of Electronic Engineering at Royal Holloway University of London which took its first cohort in September 2017, 33% of whom are female against a national average of 10-15%. The importance of creativity in engineering and group project work is fundamental to Royal Holloway's approach. David's main research interests are the analysis and synthesis of singing, speech and music; a key development being his Vocal Tract Organ.
Previously he was at the University of York where he taught for many years on their Music Technology degree programs. As a Research Council Senior Media Fellow (2005-2008), he presented two TV programs for the BBC: Voice and Castrato, and he has acted as a forensic acoustic expert on a number of occasions including the Who wants to be a millionaire trial.
David Lakin 
David is Head of Education 5-19 at the Institution of Engineering and Technology (IET). His team provide a wide range of opportunities and initiatives including competitions, career information, grant funding and FREE curriculum-linked STEM resources aimed to support the delivery of STEM both within and outside the classroom with the aim to inform and inspire the next generation of engineers.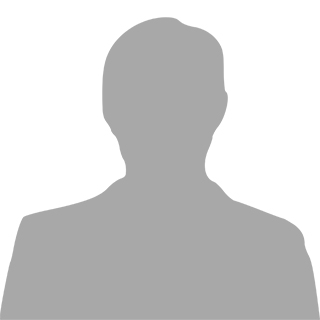 John Mitchell
John Mitchell is Professor of Communications Systems Engineering in the UCL Department of Electronic and Electrical Engineering, Vice-Dean Education in the UCL Faculty of Engineering Sciences and Co-Director of the UCL Centre for Engineering Education, a join centre between Engineering and the Institute of Education.
Between 2012 and 2016 he led the introduction of the Integrated Engineering Programme (IEP) at UCL - a major curriculum change programme that introduced problem-based learning and restructured the undergraduate programmes of eight departments in the faculty.
Professor Mitchell is a Chartered Engineer, Fellow of the Institution of Engineering and Technology (IET) a Senior Member of the Institute of Electrical and Electronics Engineers (IEEE), Member of the Board of Directors of the European Society for Engineering Education and Fellow of the Higher Education Academy.
Dawn Ohlson
Dawn is the Engineering Director for Thales Avionics UK responsible for the engineering development and delivery from more than 300 engineers.
Dawn's passion for developing younger engineers led her to present the IET Faraday lecture to promote engineering and technology to 14 to 16-year-olds, touring the UK, Ireland and Asia. She went on to transform graduate development and STEM Corporate Social Responsibility activities in Thales and received the WISE excellence award for her work in promoting the role of Women in Science and Engineering. Dawn was also the 2015 winner of the First Women Award for Engineering.
Dawn is well known for her determination to make a difference.
She is a Chartered Engineer and a Fellow of the Institution of Engineering and Technology. She is a Professional Registration Interviewer, former chair of PDOC, a Professional Registration Scheme assessor and Fellow assessor.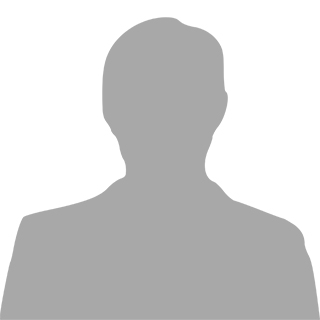 Mike Rose
Captain Mike Rose joined the Royal Navy in 1982 as an Artificer apprentice. Specialising in Marine Engineering, before then being selected for a commission as an Officer in 1988. In between his sea appointments he has undertaken positions in engineering support, acquisition and HR, interspersed with RN sponsored academic development. This included reading for an MSc in engineering at the University College London and an MA in strategic studies.
Promoted to Captain on February 15 he was assigned into the inaugural role of Defence Engineering Champion Team leader. Here he has assumed responsibility for bringing clarity of purpose and coherence to the multitude of engineering skills initiatives and activities currently underway across the Ministry of Defence, set against the strategic backdrop of a National skills shortage. 
Tony Ryan
Tony Ryan has been working in education for 32 years, spending 18 in senior management and 11 as headteacher in two very diverse secondary Academies. Tony has worked with a range of organisations both as a trust member and at board level and recently led a group of headteachers to bring a secondary free school bid from inception through approval, to planning for an £18 Million new build secondary school, due to open its doors to students in 2018.
He completed his initial teacher training in London, qualifying as a teacher of design and technology. He later completed an MA in Educational Studies, majoring in the use of information technology which he went on to teach and lead across a number of schools.
Stephen Thurgur
Steve Thurgur is a Deputy Headteacher and is involved in developing STEM and curriculum initiatives. He has over 20 years of primary teaching experience in the UK and has taught science in Spain and Africa.
In Spain, he worked for the British Council on a primary project to use science as a vehicle for teaching English as a foreign language. He continues to be involved in primary STEM projects in Tanzania.
Steve has supported programmes run by the STEM Learning Centre and has been a runner up in The Enthuse Awards. He has run the South West STEM challenge for the last nine years. This initiative encourages practical STEM activities that involve children working with industry on real-world projects. The programme enables schools to collaborate on STEM solutions for world problems that concern their children and provides teacher CPD.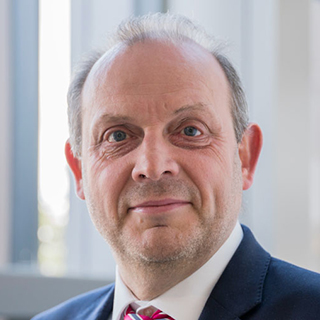 Professor Sean Wellington
Professor Sean Wellington is Pro Vice-Chancellor and Executive Dean of the Faculty of Science and Technology at Middlesex University.
Sean began his career in the engineering industry, initially as an Apprentice and then Engineering Technician with Marconi Defence Systems, progressing to hold senior leadership roles in higher education.
Sean is a Chartered Engineer and has a particular interest in engineering education and the professional formation of Engineers. He is a Fellow of the Institution of Engineering and Technology (IET) and a Principal Fellow of the Higher Education Academy (HEA).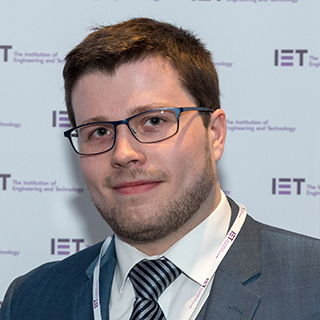 Chris Winder
Chris is an Electric Vehicle Test Technician working for Intertek. Previously, he worked for Siemens in rolling stock repairs and completed an Advanced Apprenticeship with BAE Systems in their Electronic Systems division.
He has pushed the interests of Apprentices within the IET as part of the Young Professionals Communities Committee since 2016. He is currently upskilling through an Integrated master with the OU.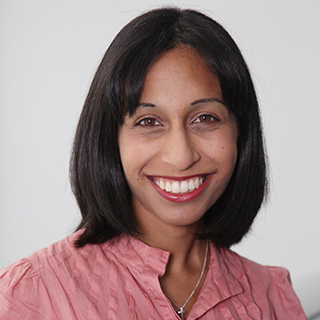 Stephanie Baxter
Stephanie is the IET's Education, Skills and Innovation Lead where she delivers strategic direction and objectives for the Education and Skills and Innovation and Emerging Technologies thought leadership panels. She is a consulting professional, skilled in the areas of Policy and Public Affairs, Patent Law, Management, Research and Development (R&D) and Life Sciences. As part of her role, Stephanie spent two years working for Vince Cable at the then Department of Business Innovation and Skills to deliver the Perkins' Review of Engineering Skills. By background, she is a trained chemist with a first-class honours degree (MChem) and holds a Certificate in Intellectual Property Law.