Technology will better connect older people to health professionals and their communities
I was delighted to join an Institution of Engineering and Technology (IET) fringe event at the SNP Party Conference in October which looked at the potential of technology to enhance the health and care of older people.
The IET is one of the oldest engineering institutions in the world. Their remit is around sharing knowledge that helps make better sense of the world in order to solve the challenges that matter. Clearly, utilising technology to support the ageing population is a challenge that matters to us all.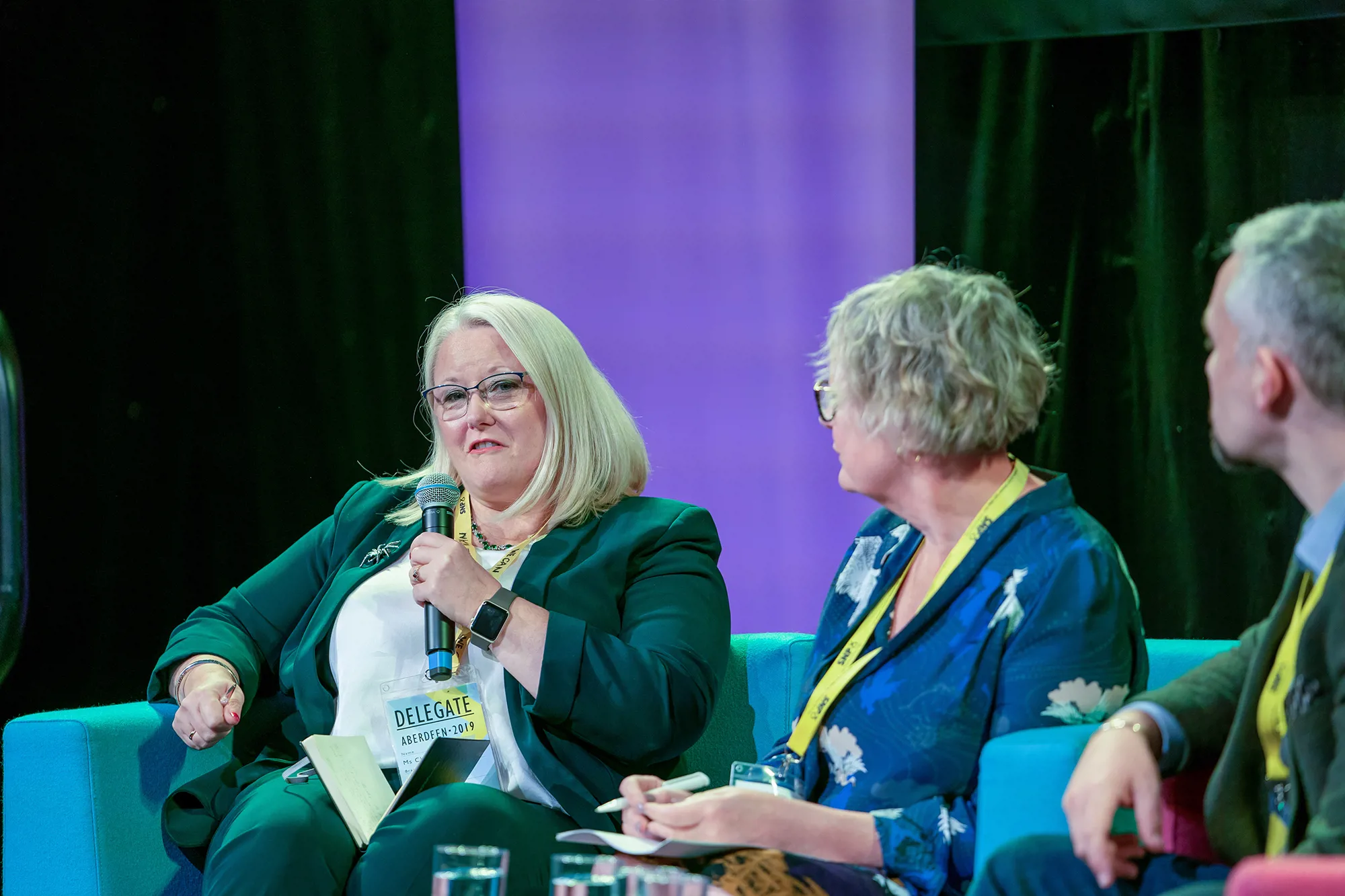 The fringe event - an ageing population in a digital world: what role can engineering and technology play in improving quality of life? - was an ideal opportunity to celebrate the introduction of the Scottish Older People Strategy, which we published in April. I also drew attention to the social isolation and loneliness strategy we launched last Christmas. Technology will be central to these efforts to enable older people to be more connected and engaged in their communities.
I believe that we will see technologies blending with individuals to meet holistic health needs, as technologies could help identify and resolve the many and varied requirements of older people. I also think that people with mental health issues or learning disabilities need further human support to access and utilise technological tools.
A big issue in all of this though is Scotland's rurality, which presents certain issues. However, I am pleased that the Scottish Government are investing billions of pounds to improve mobile connectivity within our regions. This could combat social isolation by enabling more face to face interactions with healthcare professionals via video conference or other means.
However, we must be careful that technology supports human contact and does not replace it. We must be clear that technology could provide health professionals with the "gift of time" to have more face to face experiences with patients.
When this new technology comes on board there will inevitably be a huge learning curve for lots of stakeholders involved in the delivery of care. If technology could enable clinical staff to dedicate more time to their patients then surely that must be welcomed?
Artificial Intelligence or AI represents a very important future. I believe healthcare professionals should not be striving to beat AI and vice versa, all technology should be assistive and enhancing of a health professional's role.
I welcome our telecoms companies' willingness to engage in this area. The Scottish Government are committed to designing out barriers and designing in inclusivity. We are pleased to be working with the likes of BT and Vodaphone to this end.
The complexity of Scotland, particularly, with our health board model, is another issue to workaround. The importance of collaboration and cooperation is so important in whatever model we have but I do believe that Scotland is moving in the right direction on embedding technologies across all areas.
This is an exciting future, but I truly believe that advancing technology has a crucial role to play supporting our ageing population to continue to live independently and also to improve health outcomes for us all.
Christina McKelvie MSP, Minister for Older People & Equalities
<!—Lead forensics script -->