How do we achieve net-zero?
I was delighted to have joined an IET fringe event at the 2019 Conservative party conference. The event focused on how engineering and technology solutions will help us achieve net-zero.
I joined three energy experts and we all agreed it's one of the biggest issues that we face, and, quite rightly, pretty much everyone is talking about it. But how do we achieve it?
We have to tackle climate change, we do not have a choice. We have to cap the global temperature rise at 1.5%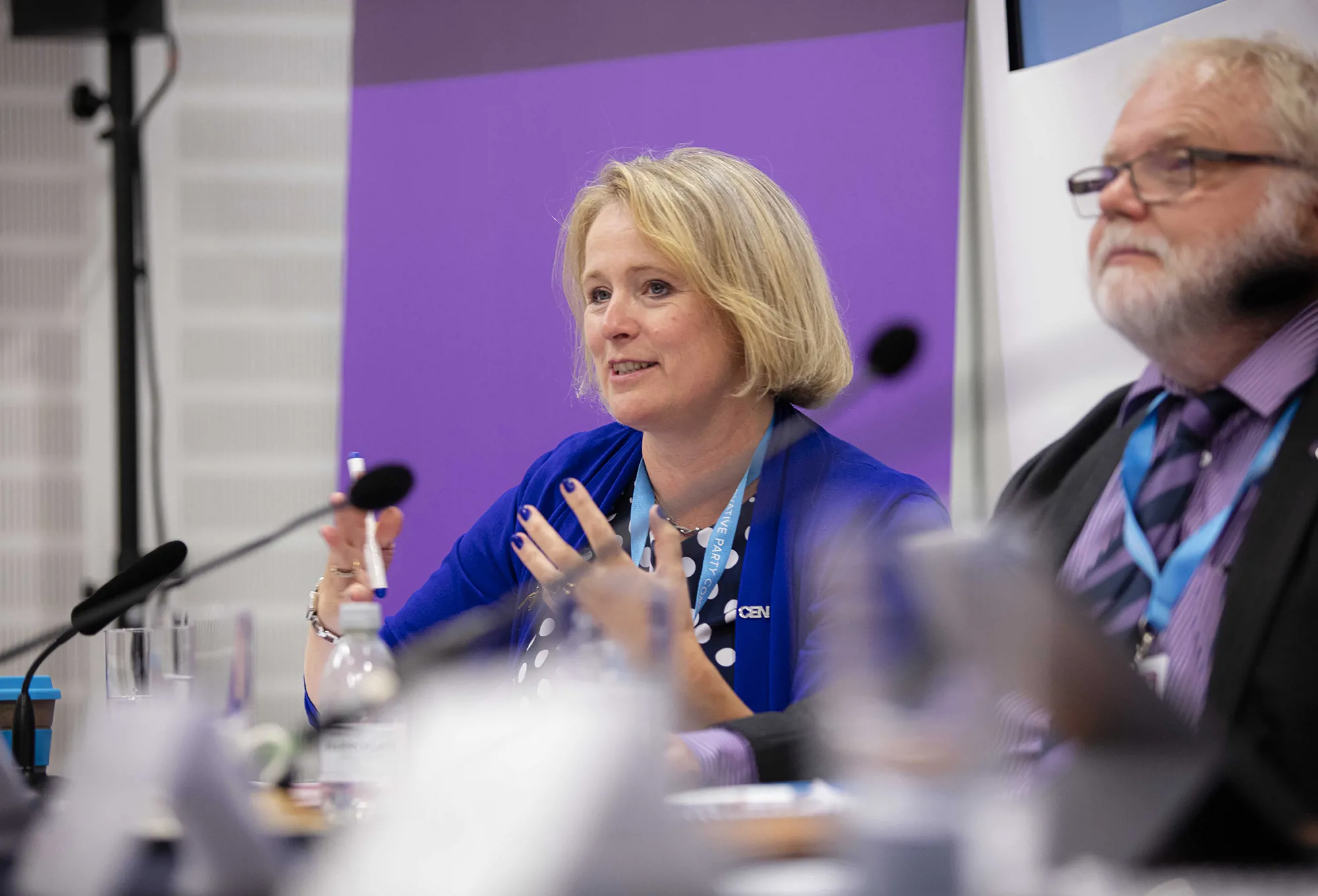 The UK is leading the world in fighting climate change. We should be proud of what has been achieved.
We are the first country to commit to net-zero in our law. We are the major economy that has cut emissions faster than any other major economy; and have cut our emissions by a third already.
The UK leads the world in renewables. We have achieved a massive 18 days with no coal going into our electricity system.
We've recently announced another 12 offshore windfarms. Wind energy used to be so expensive but we've just announced that 7.5 million homes will be powered for less than £40/MWh. Cheaper electricity available in the UK today is from offshore winds and that is happening because of private sector investment, with the public sector driving that change. Driving innovation and technology meaning we can generate more electricity more cheaply.
From the engineering perspective, we need a more resilient National Grid. Over the summer when last August we saw how a lightning strike resulted in massive blackouts. If you go to the control room at National Grid you'll see a massive map of the UK displaying the sources of power coming in and out. Quite simply, today, if everyone had solar panels and everybody had an electric car, our grid would not cope.
By 2025 with the new investment plans in the grid, the UK will have the resilience to be able to cope with 100% carbon-free generation. We need this investment. Labour's plans to nationalise National Grid would jeopardise the investment.
In order to transition to electric vehicles, we'll need to have improved battery storage. That's why the government is investing in more battery technology. Not every electric vehicle needs to be a new vehicle. Conversion of existing vehicles is possible, and one local business in my constituency is already proving that retrofitting commercial vehicles with electric engines is not only environmentally sound but also commercially profitable.
Development of the Internet of Things can also contribute to decarbonisation. It brings the ability for smart management of electrical devices. When aggregated over multiple homes or businesses, local electrical usage can be reduced at times when demand on the grid would otherwise be high.
Moving towards net-zero will require everyone to play a role. Government action is needed but so is action by businesses, individuals and communities. Engineering and technological solutions will be a key part in providing solutions for the decarbonised world. That's why this is such an exciting time.
Vicky Ford MP, Parliamentary Under-Secretary of State for Children and Families
<!—Lead forensics script -->