Achieving net zero: a huge opportunity for engineers
In September [2019], Labour party conference voted to move towards a target of Net Zero Emissions by 2030. A few hours later I was speaking at an excellent IET event on engineering and technology solutions for a decarbonised world.
The room was full of engineers, technicians, climate change activists and Labour members. The excitement was palpable. Some felt that the target was too ambitious, unachievable – we need a plan one engineer said, then we will know whether we can achieve it. Otherwise, engineers will get the blame. As a past project manager, I respect the sentiment, but I disagree on two counts.  Nothing is achievable until we have the ambition to achieve it. And this is a huge opportunity for engineers!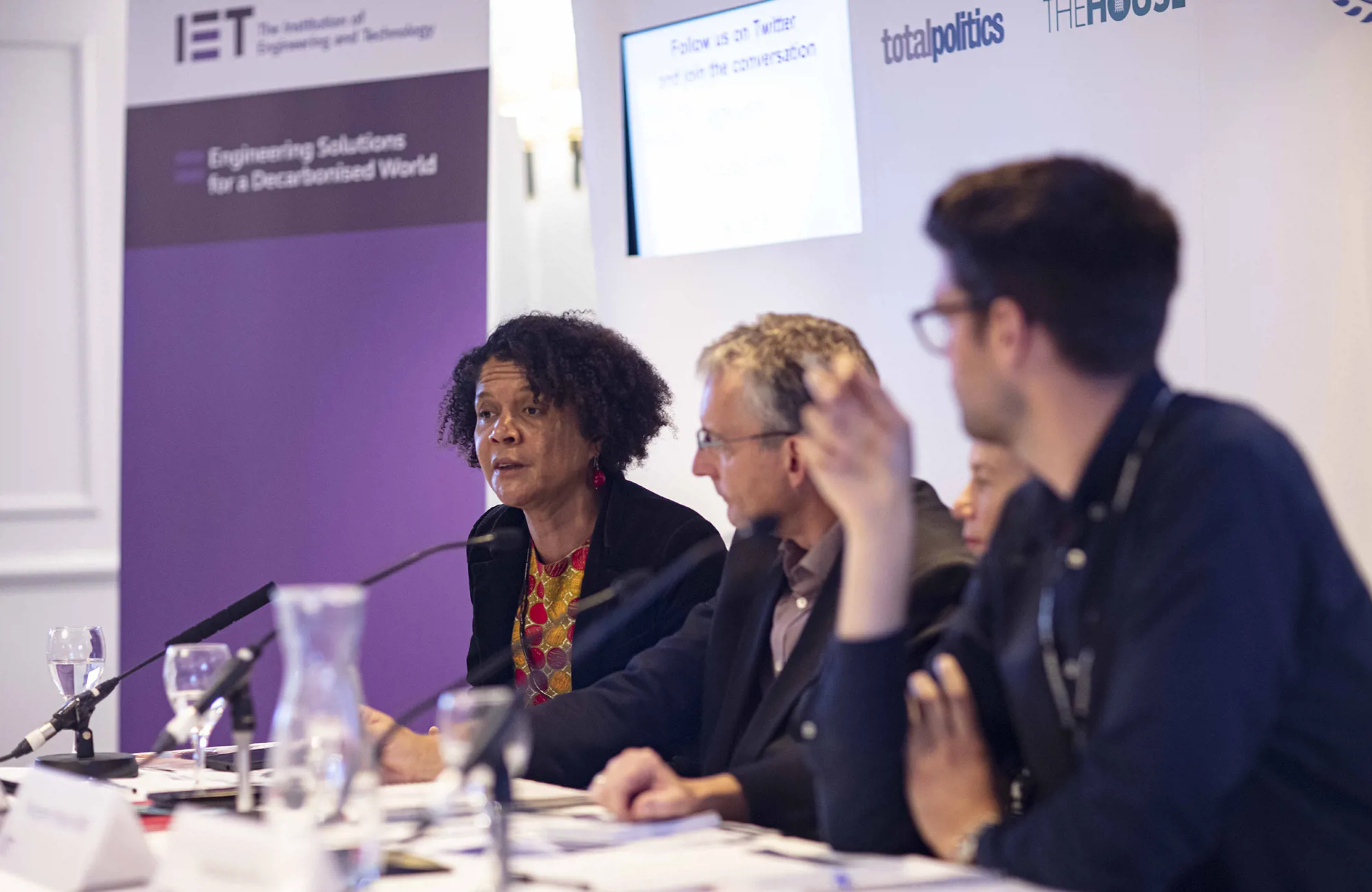 Before Parliament, I worked as an electrical engineer for over two decades – in hardware and software development, project and product management, network and service design. I entered politics for exactly the same reasons I entered engineering almost a quarter of a century earlier - to make the world work better for everyone.
But not enough young people are entering engineering. The last  IET skills survey, published in 2019, identified engineering skills and gaps as a huge problem. In addition, in many sectors, the age profile of engineers and technicians means it's only going to get worse, as they approach retirement. And then we have a real lack of diversity with women and ethnic minorities in particular under-represented.  
But addressing climate change is something that really inspires the next generation. I have spoken at the climate protests in Newcastle and we have all seen how climate change has moved up the agenda thanks in part to Extinction Rebellion as well as the persistence of young activists like Greta Thunberg. There are kids choosing their GCSEs and apprenticeships now who in seven or eight years' time could be qualifying as bio-scientists, carbon capture and storage technicians, green boiler fitters and battery Gigafactory engineers, part of making a net-zero economy real.
At the XR demonstrations, I spoke to young civil engineers who, as they put it, wanted a government to give them the resources to act on behalf of the most important client ever – the world.  This November the UK will host the United Nations COP26 Climate Conference – the world's attention will be on us!
Obviously, our ambition needs to be matched by more than words. Achieving Net Zero will require a huge investment in engineering and technology, to transform how we heat our homes, travel to work, spend our leisure time and everything else. 
Labour's industrial strategy has new technologies at its heart, including a mission to create an Innovation Nation with 3% of GDP going on Research and Development and the highest proportion of high skilled jobs in the OECD. This will be backed by a £250 billion national investment bank, made up of a network of regional banks to provide and stimulate investment across the country, as well as retrofitting our housing stock to improve efficiency. As the recent IET report, Delivering Net Zero, emphasises that 80% of the homes we will be living in by 2050 have already been built.
When I was a child I was inspired to be an engineer by the great engineering history of the North East and the excitement and opportunity of the Space Age. Net Zero by 2030 target is an audacious ambition, that excites me both as an engineer and a politician, saving the planet and transforming the world. It is a huge challenge, but also a huge opportunity. What more do you need to inspire you?
Chi Onwurah MP FIET FCGI
Shadow Industrial Strategy Minister
<!—Lead forensics script -->