ITS European Congress concentrates on real-world benefits of intelligent transport
The theme of the event was 'Fulfilling ITS Promises', focusing on the real-world benefits that are now being realised from intelligent transport, connected and autonomous vehicles (CAVs), big data and advances in communications.
The main Congress at the Evoluon Centre in Eindhoven (pictured) was attended by over 1,500 delegates and 300 exhibitors, and around 200 technical papers were presented over three days.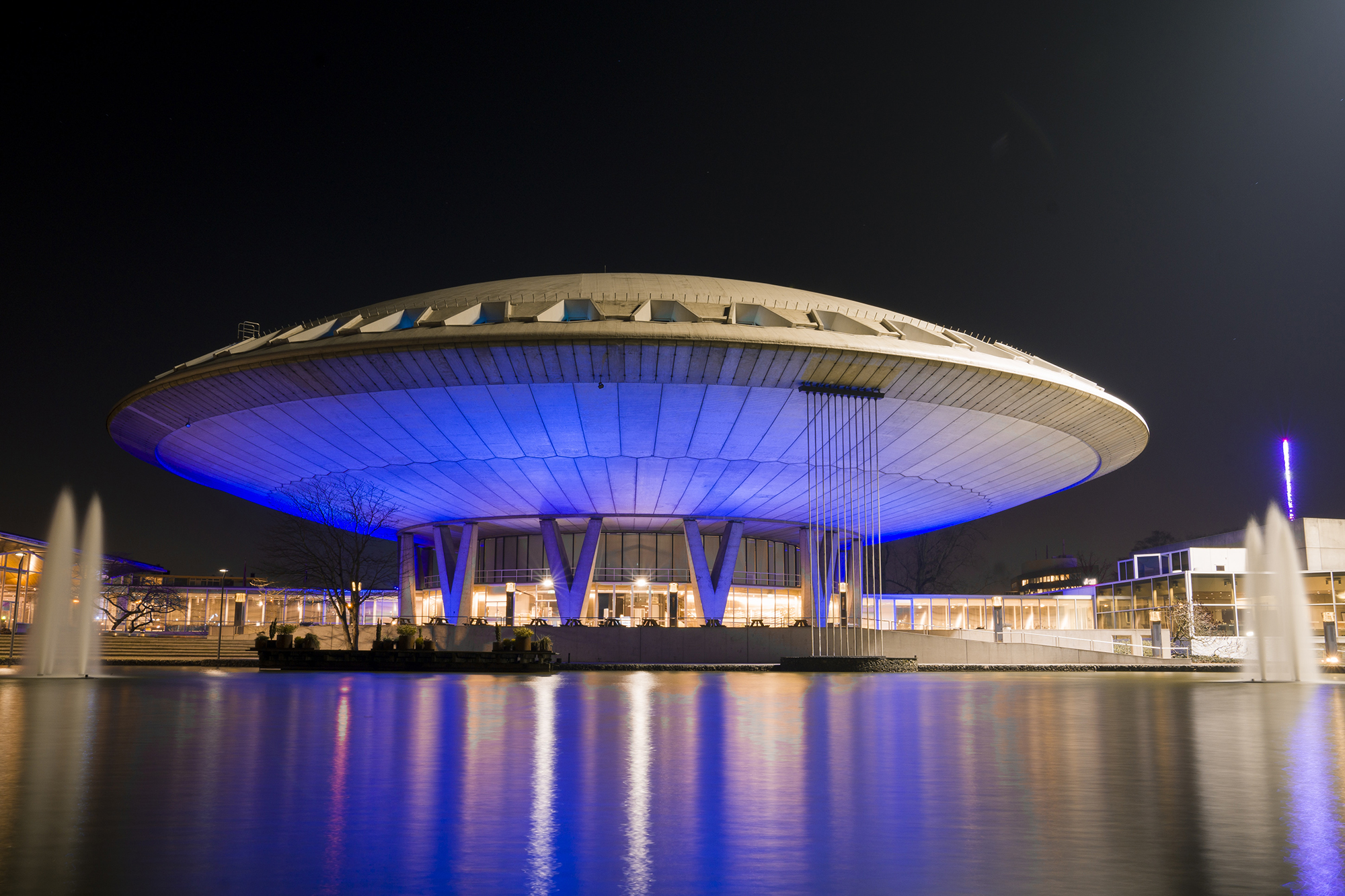 At the Automotive Campus in Helmond, a range of demonstrations of vehicle technologies including truck platooning, autonomous vehicles and innovative power trains were shown.
The event also provided the backdrop for the launch of a key European initiative which has seen the IET partner with ERTICO, the European ITS organisation. The Capital programme will deliver training resources to 'upskill' engineers to deal with the coming technologies we will see on our roads and in our vehicles. The IET Academy will be a central part of delivering this, both in the UK and beyond.
IET Transport Policy Panel member Darren Capes was in attendance at both venues to present to the main Congress on this piece of work and to participate in training development sessions for city engineers at the Automotive Campus.
The launch of this programme and the presence of the IET at the Congress is part of an ongoing initiative to grow the prominence of the Institution in the highways and transport technology sectors and builds on initiatives such as The Local Authority Guide to Emerging Transport Technology, the unintended consequences of CAVs report and recent work on Cross-Modal Learning.
The next World ITS Congress takes place in October 2019 in Singapore and the next European Congress is in Lisbon in May 2020.