Responding to COVID-19 and transforming the future of transport in the UK
Published: Wed 13 Jan 2021
By Richard Westgarth, Freyja Lockwood and Emma Parkin - members of the IET Transport Sector Executive Committee
The COVID-19 pandemic, technological, climate and environmental concerns, social and demographic changes are having a significant impact on the current transport systems today.
We are seeing differences in transport happening on a local, national and international level.
This has resulted in people and businesses reducing the need for travel and finding new ways of working.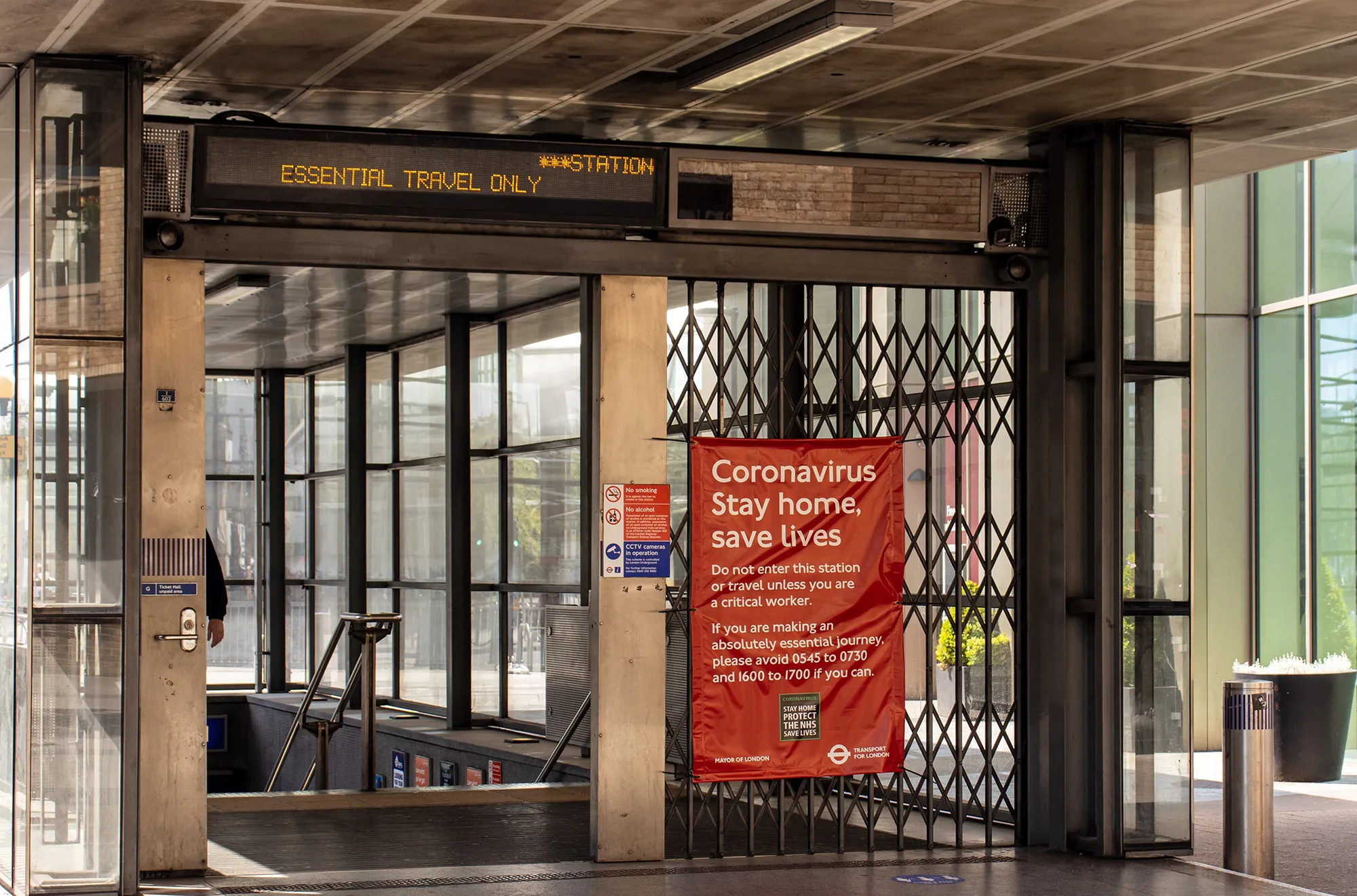 This is leading to a fundamental change in travel behaviours and choices across all transport modes.
The resulting loss of revenues will potentially, make it even more difficult to maintain standards and services.
Wholesale changes are happening that will cause connectivity options to fall as the financial impacts kick-in.
There is a need to look at local connectivity, especially for those areas seen as less economically attractive/viable to service providers.
As a result, we are seeing major structural changes to the UK and international transport systems. 
The effective renationalisation of the UK rail networks, an air sector struggling with travel restrictions, the automotive sector recording lowest car sales for decades, and cruise ships mothballed.
The Government's green agenda is highlighting low/zero-carbon technologies such as electric vehicles, hydrogen/ammonia powered engines, with a focus on power efficiency.
Other technologies have rapidly accelerated and been adopted in both business and social environments.
Technologies such as virtual reality, augmented reality, video conferencing and digital connectivity have changed the way we live and work.
The change has been swift, and a decade's worth of change has happened in a single year.
Transport regulations and standards will need to rapidly adapt.
These technological changes are leading to ever-increasing connectivity and complexity.
Complex system testing is providing ever more difficult project overruns and cost increases are in the headlines almost every day (Crossrail, HS2) (Boeing 737Max).
Emissions are becoming ever more concerning as the impact on health is better understood, and road congestion continues to increase despite a proliferation of road-building schemes.
The emergence of these changes will require us to rethink the economics of transport leading to opportunities for modal shifts in this sector.
For example, a re-emergence of coastal shipping to reduce reliance on traditional road and rail freight, reducing emissions and congestion, supporting the levelling up of our coastal regions, ports and harbours, and spreading the load.
The opportunity exists to re-imagine a future transport system, built around traveller and freight needs rather than continuing with 19th and early 20th Century (Victorian and Edwardian) solutions with updated technologies, building a transport system for the 21st (and indeed the 22nd) Century.
However, transport infrastructure such as railways, roads, smart cities, ports and harbours are long term multi-decade projects and are potentially out of step with these developments.
Business cases made in a pre-COVID-19 world against predicted travel numbers and modes no longer reflect the reality as commuter numbers fall (and are unlikely to recover), business travel is replaced by video, and online events supersede conferences.
In other areas, new technologies and solutions are beginning to emerge such as Hyperloop, commercial space travel, air taxis and autonomous shipping, offering the opportunity to begin to rethink our national transport agenda.
Next steps
Institutions such as The IET has an opportunity to support UK authorities in transforming the future of transport in the UK through:
Providing new visions of this future.
Identifying and communicating technology advancements that will drive these changes.
Considering the mix of transport options and how these need to be networked to support an inclusive economy at local/regional/national levels and the greater interaction between transport, digital infrastructure and energy/power infrastructure.
Addressing regulatory and complex issues arising from the adoption of these technologies in an informed, impartial set of perspectives of this future.
Supporting the development of the necessary mix of skills, training and development to meet the future industrial demand.
<!—Lead forensics script -->