Start of main content
Drones for medical deliveries
Published: Tue 9 Jun 2020
As part of the Future Transport regulatory review, the UK government is trialling new technology in the hopes of making transport smarter and greener. A £90m funding boost will lead to real-world testing for experts, allowing them to work with local bodies such as councils, hospitals, airports and universities to test new options for transporting people and goods.
Although drones have been around for decades, initially as military aerial targets, their use outside restricted airspace controlled by the military has been limited to small aircraft operated under very tight conditions. Sub-20kg drones are being used in a variety of settings from agriculture to firefighting but, except in very limited cases, within direct line of sight of the operator away from people, and with strict operating height and speed restrictions. These drones still provide a valuable service in being able to work in challenging conditions, with lower cost, and environmental impact than the alternative crewed helicopter or fixed-wing aircraft. Removing weight and range restrictions as well as freeing up the access to shared airspace is still a major challenge for the industry and regulators.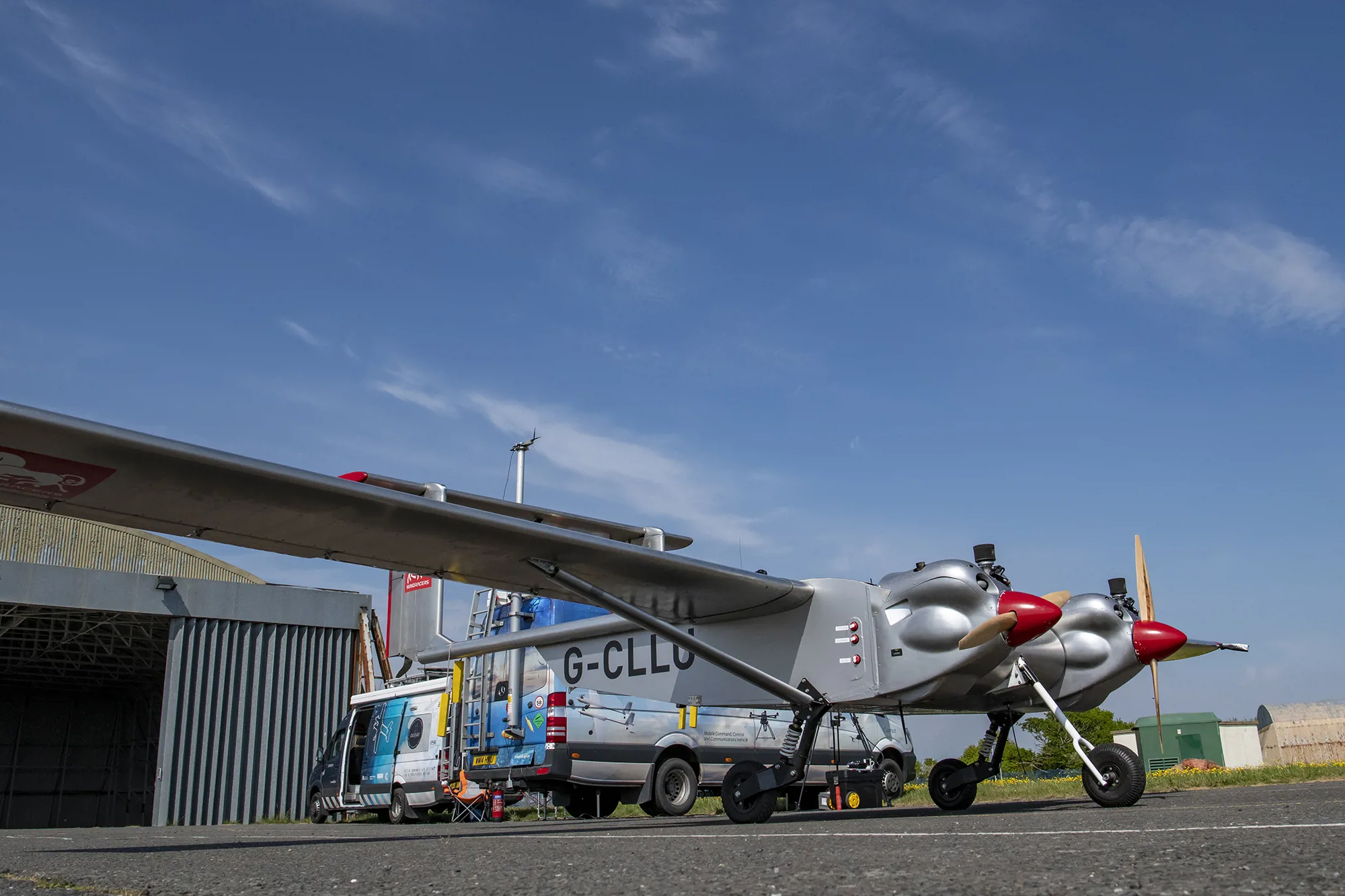 The concept of urgent medical supply by drones is not new. In 2016, a Californian start-up, Zipline, began delivering blood supplies to remote communities in Rwanda. This has now grown into a significant African network delivering blood, vaccines and medical supplies. Geography both stimulated the need and helped the safety case by demonstrating a major reduction in delivery time over inhospitable terrain and with relatively low risk to humans in the event of failure.
COVID-19 and Drones
With the arrival of the coronavirus pandemic, the use of drones for moving urgent medical supplies has generated further interest as they offer both time saving and a reduced need for human contact.  The UK is taking the opportunity to accelerate drone development by instigating over water medical delivery trials between Southampton and the Isle of Wight and between Oban and the Isle of Mull.  The trials are initially limited to benign medical payloads but are using fairly large drones flying beyond visual range. These are relatively low-risk trials, as they do not have to overfly populated areas and there is little conflicting air traffic. Now is an excellent opportunity to rapidly develop this capability into a more general sustainable operation for the delivery of urgent medical requirements such as blood and donor organs beyond the immediate needs of the pandemic and where the alternative transport links are a limiting factor.
Key Considerations
Whilst these trials will garner valuable experience, the widespread use of general delivery drones with significant payloads over the rest of the country will still challenge the industry to convince the regulators that the risks are acceptable, even assuming that a viable commercial case can be developed. In limited cases, as for these trials, they may be able to operate in segregated or strictly managed airspace, but the move to widespread use will need to include operations in uncontrolled airspace, shared with crewed aircraft, and overflying populated areas. This is technically achievable but requires significant focus on regulation which will be challenging for the Civil Aviation Authority (CAA) following the UK's decision to leave the European Aviation Safety Agency (EASA). It is, however, a great opportunity to build on these trials to develop an overall post-pandemic transport policy that considers where drones should fit into the overall movement of goods to achieve an environmentally sustainable transport system at both local and national levels.
Get Involved
We know the importance and positive impact sharing knowledge and information within our community has and invite your opinions. We are keen to find out if your thoughts and if there is any advice that you'd like to share. To get involved, please contact us at policy@theiet.org.

<!—Lead forensics script -->