Start of main content
Making your idea a reality: funding new innovation
Published: Wed 28 Apr 2021
Throughout this series, we've learned about the various steps that are involved in developing and validating new innovations for health care and life sciences.
Many of these activities can take a significant amount of time bringing with them an equally significant cost.
So, how do you fund these activities and sustain a business until you start generating revenue?
To help us answer these questions and discuss more around the topic of funding, we spoke with Dr Ronjon Nag and Martin Hunt.
They both have a wide range of experience in different facets of investment including cutting edge applications such as artificial intelligence and regenerative medicine.
Listen to our episode to find out how to innovate in this space and understand where specific policies and societal needs exist.
This week, we asked our guests:
Could you outline some of the different sources of funding that are out there for people who are looking to develop and launch technologies?
What are the key types of funding that a start-up company might look for? Does this contrast between the US and Europe?
There are risks in investing in companies at an early stage so why do some investors fund companies despite the high risk? What do they find attractive about the investment proposition and what kind of evidence are they looking for?
Is there truth in the phrase "investors invest in people"? When you're considering investing at an early stage, what's the preferred or optimal kind of configuration of skills and experiences you're looking for?
What are fundamental business competences that you want to see in developers that would give you confidence that they've got what it takes to move the technology onto the next stage?
Does the early stage Chief Executive or CEO need to have life sciences or medical device experience to be successful in driving technology forward?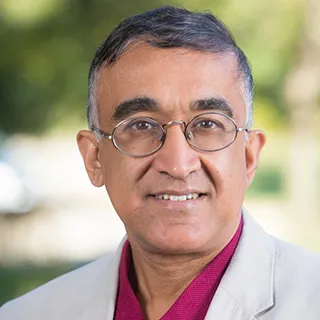 Ronjon Nag
Ronjon Nag is founder of R42 Group and is an Interdisciplinary Distinguished Careers Institute Fellow at Stanford University where he teaches courses for AI in healthcare. He has invented and deployed artificial intelligence systems for over three decades. He received a PhD in engineering from Cambridge, an MS from MIT, the IET Mountbatten Medal at the Royal Institution, and was a Harkness Fellow at Stanford University. Companies he has co-founded or advised have been sold to Motorola, BlackBerry, and Apple.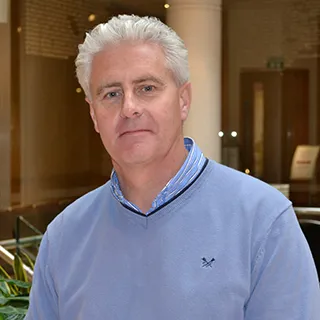 Martin Hunt
Martin has over 35 years' experience in the life science industry, with executive and NED roles in large multi-nationals, SMEs and public companies. During 15 years in international Medtech companies, he had senior roles in sectors including ophthalmic surgery, wound management and chronic care. He joined Tissue Science Laboratories as Chief Executive in 1999 and led the company from a start-up, through angel funding, a listing on the AiM market in 2001 through to trade sale in 2008. 

<!—Lead forensics script -->