Start of main content
Healthcare regulation: mandatory or optional?
Published: Wed 3 Feb 2021
Within the UK and globally, there's been a rapid adoption of digital health technologies. As in several other industries such as manufacturing, transport, or the energy sector, healthcare technology is highly regulated. Standards and guidance for regulation are in place but how do patients know that manufacturers are abiding to them? As new digital health technologies are introduced in healthcare, how are new rules being made and by who? On this week's episode, we spoke with Eleonora Harwich and Claudia Martinez from Think Tank to discuss healthcare regulation and differentiating between rules that are mandatory and those that are guides.
This week, we asked our guests:
What is the CogX conference and how were you involved in this initiative?
How has artificial intelligence contributed to the emerging set of standards and guidance for the regulation of these new types of technology in healthcare?
Despite your focus on the UK health system, is international guidance referred to as well?
How do you distinguish between the regulations that you're absolutely required to follow and those which are either irrelevant or at least optional?
Is there an argument to help the user, usually the patient, have a better awareness of some of the risks that they're taking when they use these poorly regulated or even unregulated medical devices?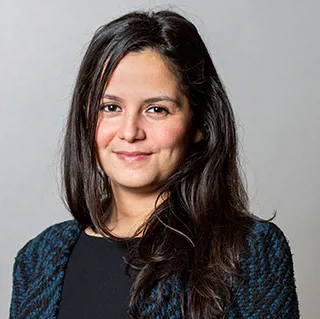 Eleonora Harwich
Eleonora is Director of Research at Reform Think Tank. Her work focuses on how tech innovations can help public services deliver better outcomes. She has co-authored papers on AI in the NHS, the value of healthcare data, commercial models in healthcare, the regulation of data-driven technologies and data sharing in the public sector. She is a member of the British Standards Institution's Committee on Artificial Intelligence, a member of the NIHR Artificial Intelligence Health and Care Award panel, a member of the AI Programme advisory board for the Academic Health Science Network and the London Hub Lead of One HealthTech.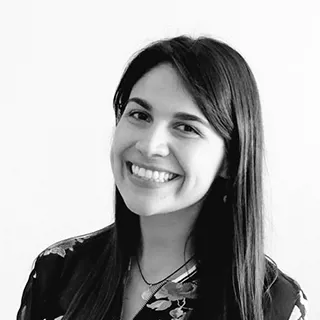 Claudia Martinez
Claudia Martinez was Research Manager and Health Policy Fellow at the London-based public policy Think Tank, Reform, at the time of recording this podcast. At Reform, she undertook research on a variety of areas including how to deliver personalised models of care, the role of data-driven technologies in mental healthcare and implementing digital courts. Claudia worked on an award-winning project in collaboration with NHSX looking at the regulation of data-driven technologies in healthcare. Prior to joining Reform, she was senior policy researcher at Centra Group, the care and support arm of Clarion Housing, where she oversaw the horizon scanning, customer testing and implementation of new telecare and telehealth technologies. She holds a BSc in Economics from the University of Chile and an MSc in Environment, Politics and Globalisation from King's College London. Claudia is currently Research Programme Manager at the Access to Medicine Foundation.  

<!—Lead forensics script -->