Start of main content
Ensuring clinical safety: driving compliance in the industry
Published: Wed 6 Jan 2021
Throughout this series, we've started to understand that one of the key aims of clinical testing for medical devices or new therapies, is to ensure that not only is it effective, but also that it is safe and doesn't have any unintended harmful consequences. In this week's episode, we focused on clinical safety; what does that mean and how can manufacturers ensure that it is present when their devices or new treatments are in use? Our guests on this episode are Dr Matt Fenech and Stuart Harrison.
This week, we asked our guests:
Whose responsibility is it to make sure a medical device is safe?
Beyond simply relying on the regulators, how should the industry be thinking about equality and safety in healthcare?
Can we learn from other industries to understand how safety can be demonstrated for cutting edge technologies such as artificial intelligence?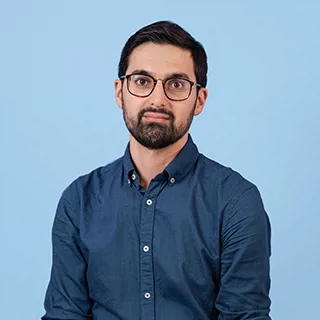 Dr Matthew Fenech
Matt, MD, Ph.D. is Medical Safety Lead at Ada Health, a global digital health company making personalised health accessible for all. His main interest is in developing frameworks that ensure healthtech tools are safe, effective, and acceptable to patients and healthcare providers alike. Following 10 years of experience at the sharp end of clinical academia, he worked in technology policy, where he was the lead author of a seminal Wellcome Trust report on 'Ethical, Social, and Political Challenges of AI in Health', wrote a chapter for the Chief Medical Officer's Annual Report on 'Health 2040 - better health within reach', and led the design of an NHSX-supported toolkit to accompany the Code of Conduct for data-driven technologies in health. He has also authored a number of peer-reviewed publications on the ethical and safety considerations of the application of AI in healthcare, as well as reports about the risks and opportunities of emerging technologies in low-/middle-income countries.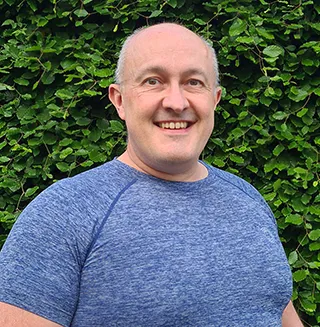 Stuart Harrison
Stuart Harrison has led the Clinical Safety movement in the NHS alongside some of the most prominent clinical leaders for over 15 years. Stuart has refined NHS Clinical Safety & Risk Management Systems, re-authored NHS safety standards using plain English campaigns, and worked at the highest level to ensure core safety engineering principles are embedded in the NHS code of practice. These will be the foundational principles in which health informatics will be led throughout the next ten years or more. Stuart is now the co-founder & director of a company providing ethical services to the health industry. ETHOS Ltd was formed in 2014 as a result of a feasibility study completed in partnership with a large Pharmaceutical company in the interests of furthering medical science/ MedTech innovation.

<!—Lead forensics script -->