Start of main content
Launch of our artificial intelligence for drug discovery report
Published: Mon 12 Jul 2021
Professor Peter Bannister, our Healthcare Sector Executive Chair, discusses how artificial intelligence (AI) can help us address the central challenges in drug discovery today. Dr Ronjon Nag, the founder of R42 Group, explores which AI techniques have the greatest potential to accelerate drug discovery. Key questions we answer include:
How is AI being deployed for the rapid development of drugs to treat Covid-19?
How can we harness AI to step up production of new drug candidates?
Can AI accelerate the development of vaccines for new contagious diseases?
How can data science be mobilised to adapt clinical trials for pandemic conditions?
The report features four case studies showcasing how AI is giving developers the edge in the race for new remedies.
These include British scale-up Healx, Oxford Drug Design, an AI-powered research portal, and Birmingham University. 
Next steps
To support the acceleration of AI for drug discovery and the reduction of attrition rates, ultimately making more novel drugs available to citizens in a faster and cheaper way, we made five key recommendations.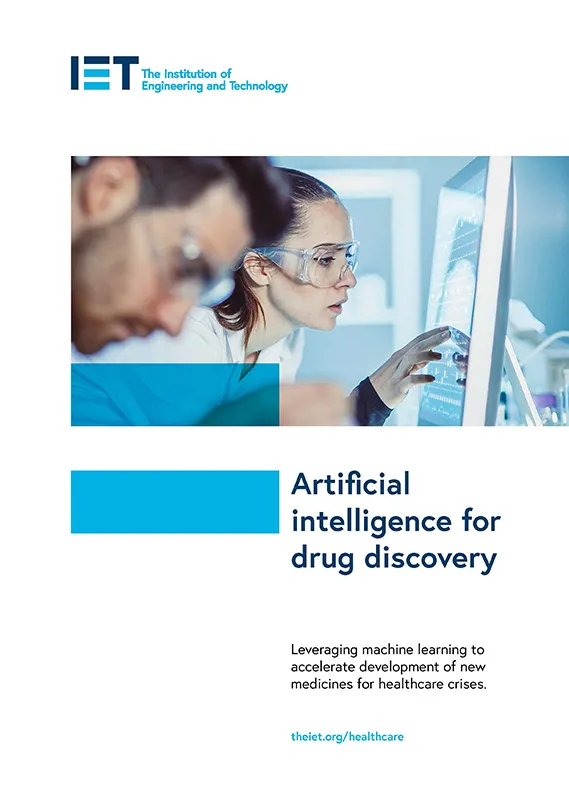 Set up a Global Data Warehouse to support drug development for infectious diseases.
Establish a National Institute for AI and Drug Discovery to lead on the development of machine learning technologies for pharmaceuticals and dissemination of knowledge.
Launch high-profile competitions with large "cash for equity" prizes for the discovery of new drugs for incurable diseases.
Set up a volunteer National AI Corps of data scientists to tackle urgent drug development issues in future pandemics.
Create a Pandemic World Bank to finance research into new antibiotics and other unprofitable drugs for infectious diseases.
Read the full report for more details, our recommendations, ground-breaking innovations, and more.

<!—Lead forensics script -->