IET Think BIG Future Health & Life Science Unconference Recap
Published: Fri 28 Feb 2020
With the support of the KTN, National Institute of Health Research, Immerse UK, West Midlands Health Alliance in bringing this event together.
The day had more than 159 people from the entire value chain of the health ecosystem of UK & Europe, with the participation of 8 exhibitors & live tech demonstrators, 42 speakers and facilitators, and a total of 16 sessions.
In this edition, the traditional format of conferences and round tables was disregarded to give voice to the attendees inspired by a facilitator to build parallel conversations that were shared in the sessions.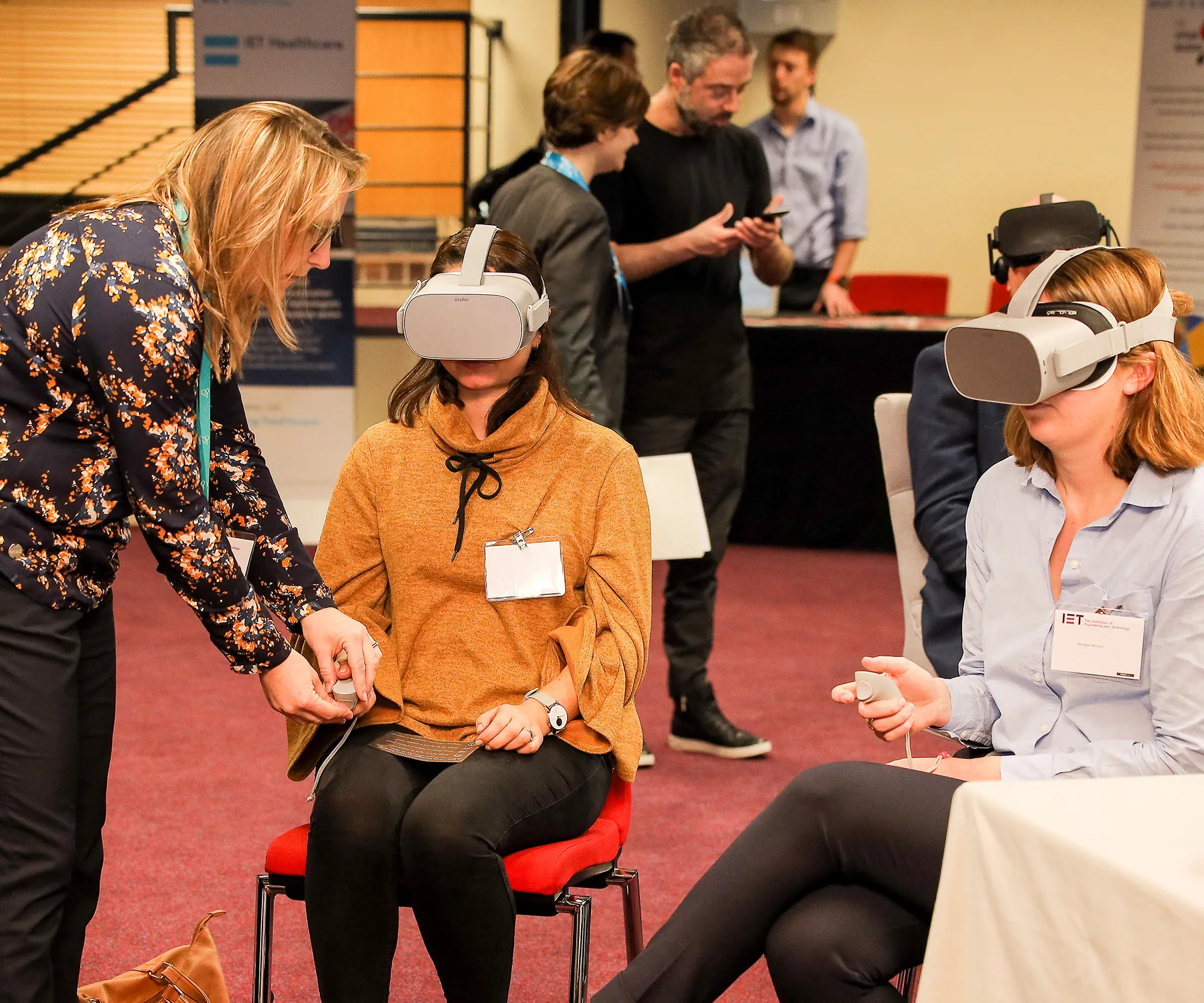 Themes were treated as diverse as Big Data, medical imaging, UX and gamification, clinical trial and validation. In addition to regulation, immersive technologies, deep biomedical engineering, AI, 3D printing, medical devices and biosensors, standards, precision medicine and genomics along many other relevant topics.
The outputs of these discussions help us shape the IET's strategy for supporting the health and care system that empowers people to lead healthier and more independent lives. Dr Rachel Jones, Director at Instrata, had the pleasure of attending the event and shares her experience from the event.
Rachel is a highly experienced innovation and strategy leader who helps organizations to shape new strategies, products, and services for people. Previously, Rachel established and led Hitachi's Co-creation Centre in Europe and was responsible for engaging C-level executives from other organizations in co-creation activities. She also led projects in behaviour change for obesity, pre-diabetes support, and disease screening programs for the NHS. 
Prior to joining Hitachi, Rachel worked at Innovate UK where she co-led the digital health program and led a series of health data projects at the Digital Catapult. Rachel founded and ran a successful innovation and design agency for over 10 years where she was responsible for securing and managing global projects for corporate clients, such as Microsoft, Vodafone and Transport for London. She set up and managed a multi-disciplinary team of researchers, strategists, and designers that operated internationally.
Rachel is a recognised leader in innovation and design and sits on various academic and industry boards.
A reflection of how why we need to re-think
By Dr Rachel Jones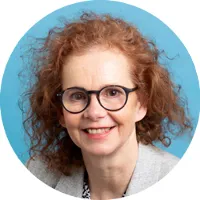 Having moved away from digital health for a couple of years, it was interesting to attend this conference and see what had changed. It was noticeable that the mix of engineers, clinicians and innovators had become more integrated.
Clinicians were taking a more formal entrepreneurial role, such as Matt Hawker at Compass Lifestyle Medicine who is an NHS England Clinical Entrepreneur, and engineers working in house with clinicians, such as Rachael Andrews who is a Clinical Scientist at Addenbrookes.
However, three presenters including myself, Guy Gross and Charles Lowe outlined the resistance that innovators face. I focussed on the need to try to fit innovations with care pathways in order to meet least resistance, whilst Guy focussed on the complex organisational structure and emphasised the short-termism in the health system as it becomes ever more overstretched. Guy made a very interesting point when he showed how freeing up hospital bedtime, allowing more patients to be treated, leads to greater costs, therefore not in the hospital's or CCG's financial interests.
In terms of digital health, Charles Lowe gave an excellent presentation indicating how you would go about stopping the adoption of digital health care provision. One of the insights for me is that digital health is required to demonstrate how it can save money, whereas, a new drug or medical device is seen as a cost to pay for a better health outcome. He suggested that until we reach parity in attitude across care provision, digital health will struggle to be endorsed.
I had the sense that there are some systemic failures in healthcare provision, and specifically:
Lack of funding for innovation within the NHS, 0.04% of its overall budget.
Purchasers effectively have to demonstrate an impact time of 2-3 years resulting in anything that sees longer-term benefits, which of course includes most preventative care, being not considered financially viable.
Science funding is available for big breakthroughs, such as a new biomarker, but collating the results of several biomarkers and making sense of them for individuals is considered pedestrian by research councils.
Because of the disaggregation of the system in the UK, e.g. 207 trusts and 225 CCGs, there is an inherent lack of capability to effectively scale innovation.
What we need is innovation, particularly in preventative care and a person-centred holistic approach. A radical system-wide re-think is clearly needed if we are to meet future needs.
IET Call for Healthcare Case Studies
We are looking to connect with the membership and local networks to gather global case studies showing engineering impact within healthcare, which we can highlight in our conversations with clinicians, healthcare providers, regulators and the wider public.

The case studies – covering a range of categories from manufacturing to pharmaceutical – will explain how a clinical need was identified and addressed, and how this is supported by the outputs and evidence.  

If you have been involved with a project that would make a great healthcare engineering case study, we would welcome your input. Case study details can be submitted by contacting healthcare@theiet.org

<!—Lead forensics script -->