Start of main content
Can healthcare benefit from collaborating with other industries?
Published: Fri 1 May 2020
During this event, the IET spoke with Rachel Jones, Independent Consultant at Instrata, Alex Barker, Strategy & Experience Director at Sabio Group, and Richard Arm, Senior Research Fellow at Nottingham Trent University, to find out how the healthcare industry could benefit from collaborating with other industries and which ones.
Rachel highlighted the importance and value of health technologies working with several different industries. New technologies such as voice-activated displays and interactive devices are constantly emerging in smart homes. The energy, insurance and other sectors are taking advantage of these technologies and the available data, and so should digital health technologies.
Alex discussed the collaboration with insurance and not-for-profit sectors.
Can healthcare benefit from collaborating with other industries?
The insurance sector provides a lot of financial support for healthcare and could be a lot more progressive in helping and understanding the needs of the industry. Non-for-profit sectors could also be more effective in intervening than the few known charities that the NHS has partnered with.
Lastly, Richard emphasised the importance of sharing knowledge. Manufacturing, prototyping, fabrication, and knowledge of materials are unique qualities that craftsmen, artists and designers have. This valuable information should be offered to the wider community to make better decisions.
Get involved
We've heard from a few experts their opinions on which industries healthcare could benefit working with. We know the importance and positive impact sharing knowledge and information within our community has and invite your opinions. We are keen to find out if your company has recently teamed up with any other industries.
If there is any advice that you'd like to share, we would be excited to include you in our future case study. To get involved, please contact us at healthcare@theiet.org.
Richard Arm, Senior Research Fellow, Nottingham Trent University
Richard's current role as Senior Research Fellow entails steering several medical simulation projects funded by the Royal Centre for Defence Medicine, Cranfield University Defence Academy of the UK and the Defence Science Technology Laboratory. Currently, Richard is involved in the development of a wide range of surrogate soft-tissues for a variety of surgical, biomedical, impact and ballistic applications.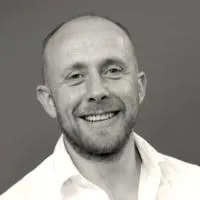 Alex Barker, Strategy & Experience Director, Sabio Group
As Sabio's Strategy & Experience Director, Alex leads on programmes of work that assess and improve the capability and culture of organisations to use user-centred thinking and outputs in effecting meaningful and measurable change. This has led to him to invent the term User-Centred Transformation (UCT). Alex also shares his expertise in UX as a mentor through various enterprises, including Google Launchpad Startup accelerator and Mayor of London's Go To Grow programme.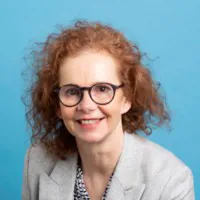 Rachel Jones, Independent Consultant, Instrata
Dr Rachel Jones is a highly experienced innovation and strategy leader who helps organizations to shape new strategies, products, and services for people. Rachel established and led Hitachi's Co-creation Centre in Europe and has also led projects in behaviour change for obesity, pre-diabetes support, and disease screening programs for the NHS.

<!—Lead forensics script -->