Start of main content
The next steps to deliver smart home technology that supports our wellbeing
Published: Tue 24 Nov 2020
After the webinar, our chair, Dr Sophie Taysom reflected on the event and outlined key takeaways and recommendations from each speaker in an article "Smart Home Tech to Support People's Needs".
The article discusses perspectives on privacy and security, creating an operating system for care teams, smart home tech and healthy ageing.
Key discussion points
By Dr Sophie Taysom, Keyah Consulting, IET Healthcare Panel Member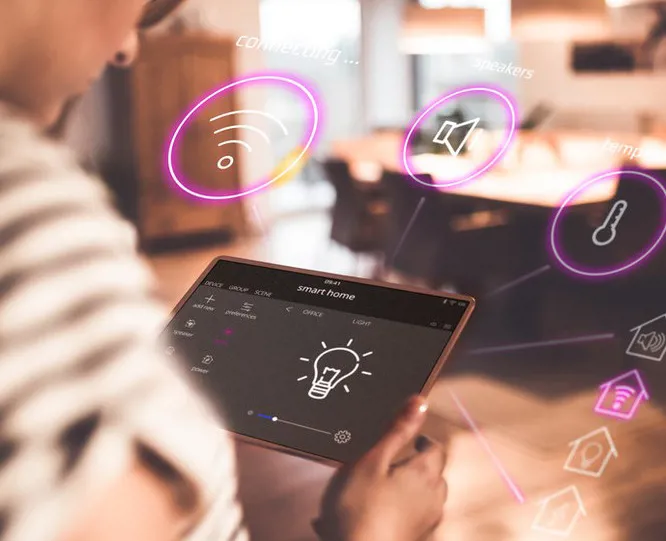 Is there an issue with engineers, tech users and technologist using different conceptual models in terms of how they think and talk about tech?
It's a significant issue and there continues to be a disconnect between engineers, technologists, and users.
It's important to consider the role of training in user research and design.
How do we get better at engaging older people in conversations about tech design, security and privacy?
We must understand that older people aren't a homogenous group. They have different needs expectations and views.
Engage positively and proactively with active tech users through to non-tech users; from a range of different settings.
Use language that people understand and engage on a human level.
Don't only focus on the tech but rather on the need, and how tech enables users to address that need.
What is the role of 5G and Internet of Things (IoT) in supporting the delivery of health and social care in the future?
5G and IoT will become part of many solutions but it's important to look at the context. At present, there continue to be care teams that struggle with bandwidth and access to technologies.
We are starting to see greater maturity of IoT products for deployment in smart environments. This includes in care homes, in homes where people have care needs, and more generally as well.
IoT with 5G has the potential to reduce the cost of installation. With this it's likely we'll see a new wave of technology such as sleep monitoring or medicine dispensing. It is also likely that these technologies will be cheaper and easier to use.
What could we do in the next 6 months to deliver smart home technology?
We need to provide internet access to homes where there is none. In addition, training also needs to be provided on privacy and security.
We also must build on current momentum on acceptance of tech in supporting people in health and care by embedding solutions that work, and ensure solutions are interoperable.
Subscribe to our healthcare newsletters
Sign up to access the latest industry insight, thought leadership and debate. Our bi-monthly industry newsletters, from six key sectors, aim to keep you updated on the latest impartial insights, reports and events. The content is created and developed in partnership with industry-leading experts.
<!—Lead forensics script -->