Start of main content
Reducing isolation and improving healthcare with digital technologies
Published: Wed 8 Apr 2020
During this event, the IET spoke with Naomi Mwasambili, CEO and Co-founder at Chanua Health, Rachel Jones, Independent Consultant at Instrata, Daniel Grace, Medical Director at Virtual Doctors and Melissa Wills, founder of Women Like Me, to find out how digital technologies could improve healthcare.
Technology in healthcare can allow professionals to access a wider range of people in their homes and provide the care that is most suited to their needs. Technology's role in personalised healthcare is crucial as it can connect patients to their health data instantly. Mental health interventions, monitoring diabetes, blood levels and heart rates are information that can be provided via smartphones to patients.
Reducing isolation and improving healthcare with digital technologies
From personalised healthcare to remote telemedical advice, healthcare technologies are breaking barriers to meeting the needs of patients. It helps us better understand patients and make healthcare more accessible and easier to use for everyone.
Get Involved
Everyone has different experiences after incorporating healthcare technologies. We've heard from a few experts their opinions on how technology has improved their company, but your views may be different.
We know the importance and positive impact sharing knowledge and information within our community has and invite your opinions. We are keen to find out if your company has recently implemented any healthcare technologies and the challenges and barriers you faced. If there is any advice that you'd like to share, we would be excited to include you in our future case study. To get involved, please contact us at healthcare@theiet.org.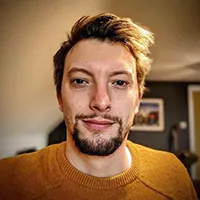 Daniel Grace, Medical Director, Virtual Doctors
Daniel is a General Practioner who graduated from Kings College London in 2012. He also works in event and expedition medicine and provides cover at endurance sporting events.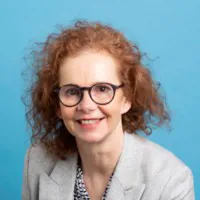 Rachel Jones, Independent Consultant, Instrata
Dr Rachel Jones is a highly experienced innovation and strategy leader who helps organizations to shape new strategies, products, and services for people. Rachel established and led Hitachi's Co-creation Centre in Europe and has also led projects in behaviour change for obesity, pre-diabetes support, and disease screening programs for the NHS.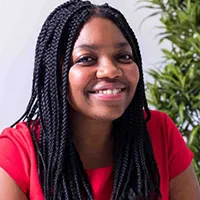 Naomi Mwasambili, CEO and Co-founder, Chanua Health
For 12 years, Naomi has been working in the area of social innovation, psychology and research and is co-founder and CEO of Chanua, a healthcare innovation organisation. She has worked as a psychology clinician within the NHS in London and more recently been focused on service and product design in health and digital healthcare.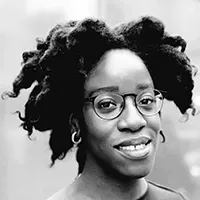 Melissa Wills, Founder, Women Like Me
Melissa is the founder of Women Like Me, a collective curated as a result of the lack of representation, support and progression for underrepresented groups within tech. Melissa is currently Innovation Project Manager at L&Q Group, leading on L&Qs Smart Home strategy to deliver an enhanced service to residents using innovation and technology. On the IET Healthcare committee, she advises on issues regarding socio-spatial design, inclusivity and diversity in engineering.

<!—Lead forensics script -->