Start of main content
When we consider new innovations in personalised healthcare, are you an optimist?
Published: Mon 23 Nov 2020
In November 2019, the IET Healthcare sector organised the inaugural Think Big Future Health and Life Science event.
At the event, we spoke to Alex Barker, Sabio Group, Daniel Grace, Virtual Doctors, Naomi Mwasambili, Chanua Health, and Rachel Jones, Instrata.
With the increase of new innovations in personalised healthcare, we asked these experts whether they were an optimist about its potential.
Rachel Jones told us that she is an optimist and that the opportunity to deliver both drugs but also healthcare based around individuals will be incredible and the impact could be huge.
When we consider the new innovations in personalised healthcare, are you an optimist?
Whether the NHS can deliver it, in that personalised way, will be where the challenges lie. The NHS will require a lot more effort and funding on their part but will result in better health outcomes.
Naomi Mwasambili added that she is an optimist but also has some concerns. The one size fits all approach in healthcare doesn't work.
We have different people who discuss their healthcare challenges in different ways. Individualised healthcare will allow us to be able to see what we're looking at; the way people talk about their health problems and the way the health problems might appear on their skin.
If they've got different skin tones, rashes, for example, can be looked at in a more objective way. With that said, often, humans hold biases, and these are the individuals who are creating the algorithms and creating the systems to then start to predict and prescribe these digital tools.
So, it is very important that we mimic what we're doing offline, and we hold those same biases online as well.
Alex Barker added that with organisations that have access to personal data, if they can do primary formative research to understand what the problem is, then that data can be used in a much more effective way.
Daniel Grace shared similar beliefs. Healthcare data and personalised data has long been shown to be useful for patients, particularly as a GP.
We use things such as the curious calculate for cardiovascular risk and for cancer which can give patients a personalised result and a bit of a context to frame their risk.
The flip side of that and why Daniel has a bit of pessimism is when he considers who owns our data and what's going to happen to it.
The public is worried that data can be sold. This is a reasonable worry if we think about the NHS, who have around 65 million patient records. This is a huge data mine for machine learning which means lots of organisations are interested in it.
The Royal Free Hospital where Google DeepMind obtained over a million patient data is an example of why this concern exists. There was a lot of controversy surrounding that, which has made the public rightfully concerned.
If we can earn trust and do it in a transparent way, that will benefit the collaboration of the technology and healthcare industry.
Get Involved
We know the importance and positive impact sharing knowledge and information within our community has and invite your opinions.
We are keen to find out your thoughts on personalised healthcare.
If there is any advice that you'd like to share, we would be excited to include you in our future case study.
To get involved, please contact us at healthcare@theiet.org.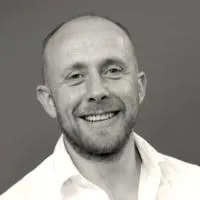 Alex Barker, Strategy & Experience Director, Sabio Group
As Sabio's Strategy & Experience Director, Alex leads on programmes of work that assess and improve the capability and culture of organisations to use user-centred thinking and outputs in effecting meaningful and measurable change. This has led to him to invent the term User-Centred Transformation (UCT). Alex also shares his expertise in UX as a mentor through various enterprises, including Google Launchpad Startup accelerator and Mayor of London's Go To Grow programme.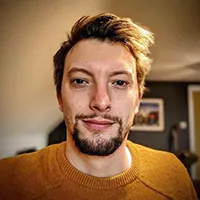 Daniel Grace, Virtual Doctors
Daniel is a General Practioner who graduated from Kings College London in 2012. He also works in event and expedition medicine and provides cover at endurance sporting events.
He is the author of blogs and podcasts featured on www.thewildernessmedic.com.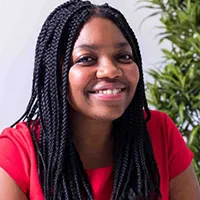 Naomi Mwasambili, Chanua Health
For 12 years Naomi has been working in the area of social innovation, psychology and research and is co-founder and CEO of Chanua, a healthcare innovation organisation. Starting her career in research, she has worked as a psychology clinician within the NHS in London and more recently been focused on service and product design in health and digital healthcare using social enterprise as an implementation model.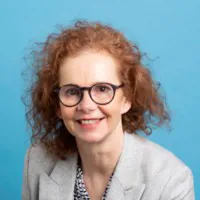 Rachel Jones, Independent Consultant, Instrata
Dr Rachel Jones is a highly experienced innovation and strategy leader who helps organizations to shape new strategies, products, and services for people. Rachel established and led Hitachi's Co-creation Centre in Europe and has also led projects in behaviour change for obesity, pre-diabetes support, and disease screening programs for the NHS.

<!—Lead forensics script -->