Start of main content
What are the main barriers to adoption for entrepreneurs trying to sell into the NHS?
Published: Fri 20 Nov 2020
In November 2019, the IET Healthcare sector organised the inaugural Think Big Future Health & Life Science event.
During the event, we took the opportunity to speak to Dr Guy Gross, Consultant at LaingBuisson, about the barriers that entrepreneurs face when trying to break into the NHS.
The main issue for entrepreneurs trying to sell into the NHS is understanding the rules of the game that they're playing. There are some very fundamental ground rules and anyone who's worked inside the system, not from a clinical perspective but from a management perspective, understands the methodologies that are required to break through and how they can buy something a clinician might support.
What are the main barriers to adoption for entrepreneurs trying to sell into the NHS?
However, if they don't understand how to sell it themselves, they struggle just as much as the person or the entrepreneur. What's important to understand are things like supply and use demand - the idea that when you treat one person there's always going to be room for another person behind them.
There is proof that prevention is better than cure but managing to show and demonstrate savings in the long term around prevention is very difficult.
We need to understand the language of talking about prevention in terms of saved A&E visits. The reduced use of drugs and the long-term benefits are very rarely considered when decisions around interventions are made.
Many digital tools do sell themselves as preventative tools but don't understand what they need to be articulating and focusing on in their messaging. It's also important to understand that when you're tackling the NHS, it's a marketplace and not a market – there's no one buyer for your product.
There are 190 different commissioning groups and 150 different hospitals trusts who buy products separately.
Get Involved
We know the importance and positive impact sharing knowledge and information within our community has and invite your opinions.
We are keen to find out your thoughts on what the main barriers to adoption for entrepreneurs breaking into the NHS.
If there is any advice that you'd like to share, we would be excited to include you in our future case study.
To get involved, please contact us at healthcare@theiet.org.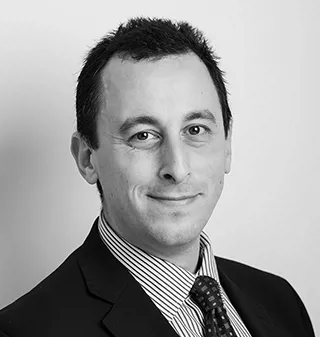 Dr Guy Gross
Consultation, LaingBuisson
Guy Gross (MBA2006) is a doctor and serial entrepreneur in healthcare who has spent almost 20 years as an innovation consultant working with large corporations to identify opportunities in the healthcare space and launch products into newly created markets.

<!—Lead forensics script -->