Start of main content
Overcoming barriers that prevent widespread adoption of healthcare technologies
Published: Thu 19 Mar 2020
The use of technology in healthcare can be beneficial to many companies but there are still challenges when trying to implement them. With any form of change comes resistance, making it important to know how to overcome these barriers.
Adeboye Fajemisin, Co-founder & Executive Director at Whispa Health and Tamir Kessel, EMEA & APAC Business Development at BreezoMeter, shared the challenges their companies faced when implementing healthcare technologies and how they were mitigated. 
Adeboye stressed the importance of working with traditional healthcare providers and making sure they understood how new technologies are here to support them and compliment their services. Implementing new methods and structures often raise concerns on how one's current roles and responsibilities will be affected, such as an increasing workload, time taken away from other priorities etc. 
Top tips on overcoming human issues when designing new healthcare technologies
In making it clear that these new healthcare technologies will help and add to the current service provided, the uncertainty could be reduced. If the technology that you'll be implementing will make your company better, make sure that everyone in the company knows exactly how. 
At Breezometer, they are focused on making air quality data intuitive and easy for everyone to consume. Tamir was able to reveal the challenges in obtaining this data, as air quality is very dynamic, and present the adoption of technology as the solution. In identifying a problem that the implementation of technology could solve, there was no reason not to use the solution. In this case, the use of technology helped reach the aims and goals of BreezoMeter. There was a clear reason and purpose to implement healthcare technologies in BreezoMeter.
Get Involved
Every company has different needs, challenges and lessons to share. Tamir and Adeboye shared the experiences that worked for them, but your company's needs could be different.
We know the importance and positive impact sharing knowledge and information within our community has and invite your opinions. We are keen to find out if your company has recently implemented any healthcare technologies and the challenges and barriers you faced. If there is any advice that you'd like to share, we would be excited to include you in our future case study. To get involved, please contact us at healthcare@theiet.org.
Adeboye Fajemisin, Business Development Director, Whispa Health
Adeboye is a strategic leader with great commercial acumen. A strong-willed entrepreneur with skills geared towards identifying and leveraging organisational strengths to limit threats and maximize opportunities towards sustainable growth and prosperity.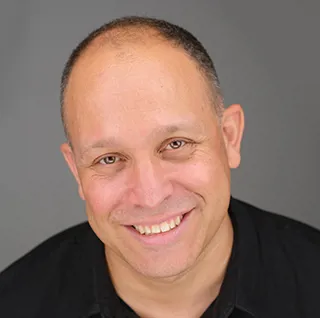 Tamir Kessel, Business Development Director, BreezoMeter
Tamir is a multicultural, growth leader with experience in technology multinationals and start-ups. He is able to synthesise and clarify complex global market and technology requirements at high speed. With experience in regional and subsidiary business management, he sees himself as a mentor and a connector of people, processes and ideas.

<!—Lead forensics script -->