Start of main content
Immersive technologies for recovery
Published: Tue 22 Sep 2020
The quest to find new and enhanced solutions for rehabilitation using virtual reality got under way after the millennium and research and development efforts have spanned stroke recovery, motor disorders, Parkinson's disease, brain damage, and phantom limb pain. One recent study has found that VR therapy significantly improves balance and mobility outcomes for children with cerebral palsy[i], while another reported promising results for the use of VR technology with myoelectric and motion-tracking controls in tackling treatment-resistant phantom limb pain[ii].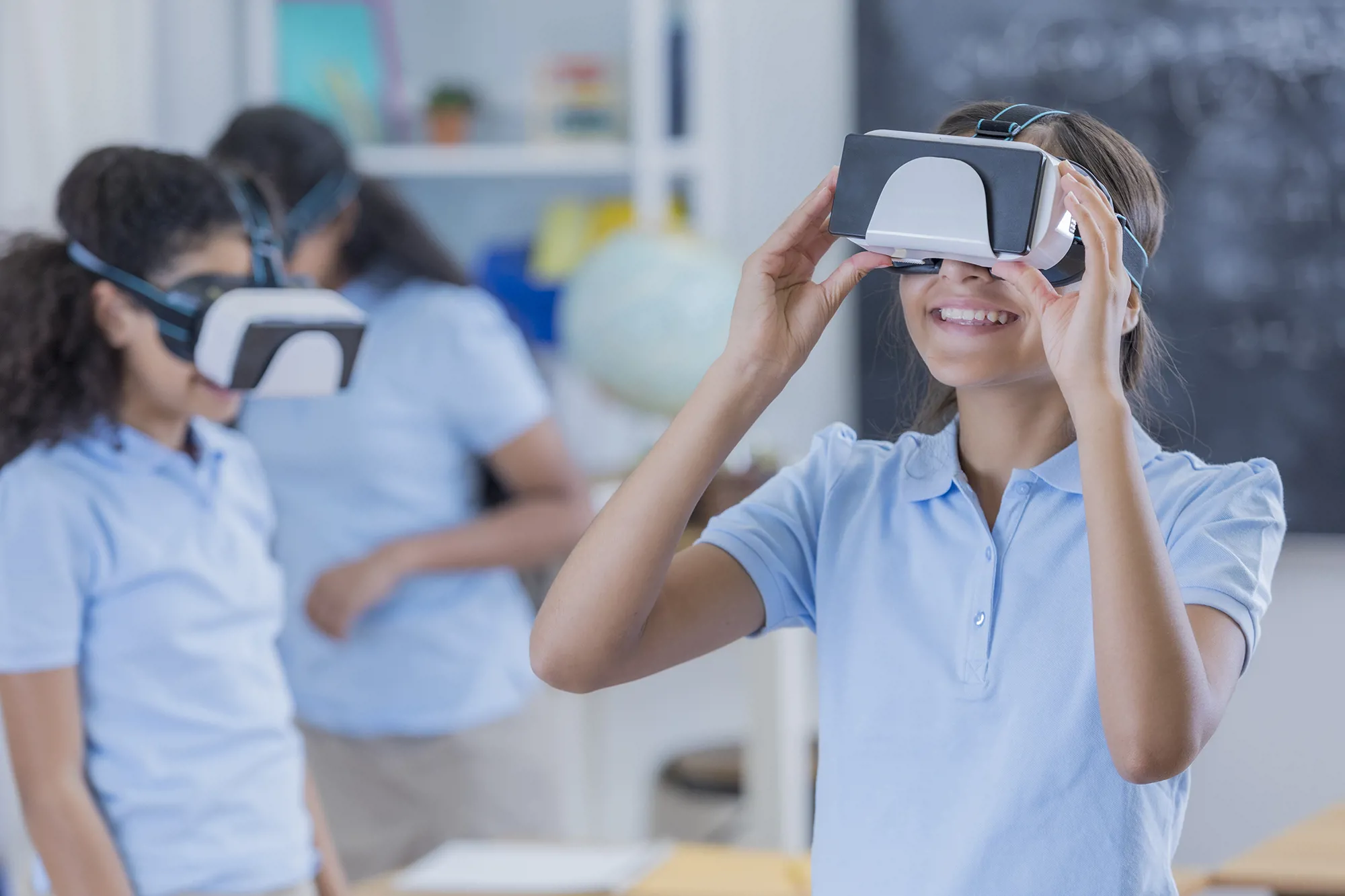 Rehabilitation for stroke victims has been a major focus of activity over the past decade, following promising results in early trials. A 2012 Cochrane Review found VR therapy was significantly more effective than conventional methods in improving upper limb function and daily activities among stroke patients, although not in increasing grip strength and walking speed[iii]. Research and development in both upper and lower limb rehabilitation has continued to build since, given their importance to patients recovering from a wide range of conditions and injuries as well as people with physical disabilities.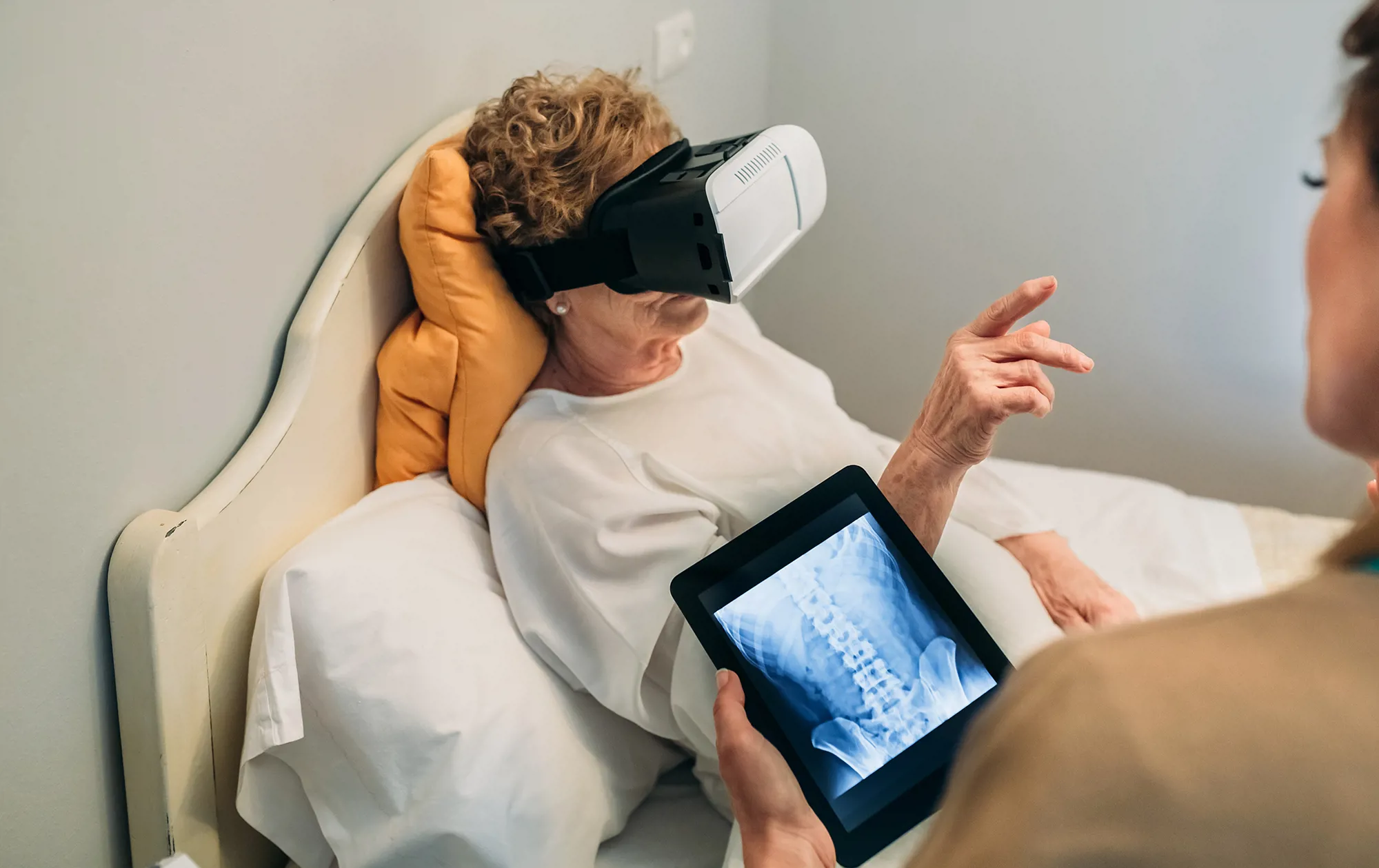 One project, which builds on extensive research into pain distraction and VR, examined the impact of VR on pain distraction for severe burns. Neuroscientists theorise that VR is effective in distracting patients from pain because it competes for their attention, taking away from the resources in the brain that are involved in processing pain and diverting them towards processing information in the virtual environment. While the pain does not go away, the patient is more in control and less overwhelmed by it.
Researchers assessed how VR was impacting a patient's toleration and threshold for pain using a cold pressor test, in which a subject's blood pressure and heart rate are measured when they place their hand in ice-cold water. Active VR games such as playing basketball and herding sheep were found to increase patients' pain toleration by 500% to 900%, thereby helping to distract them from a painful injury or illness.
Clinical trials at a Sheffield teaching hospital, which were funded by the MRC, proved equally successful. A car-crash victim, who had over 100 staples in his body and was not responding to any medication or treatment, was put forward for the VR trials because staff were unable to change his dressings. While the patient was absorbed in VR, medics were able to remove all the staples, to the surprise of both staff and researchers, Phelan said.
[i] Nadieh Warnier, Effect of virtual reality therapy on balance and walking in children with cerebral palsy: A systematic review, Pediatric Health, November 2019.
[ii] Brian Chau, Immersive virtual reality therapy with myoelectric control for treatment-resistant phantom limb pain: Case report. Psychiatry, August 2017.
[iii] Laver K, George S, Deutsch JE, Crotty M, Cochrane review: virtual reality for stroke rehabilitation, European Journal of Physical and Rehabilitation Medicine, 20 June 2012, 48 (3), pp523-530.
Read more about the use of immersive technology for recovery in our recent report, The Promise of Immersive Healthcare, published in April 2020. It seeks to provide insight into key issues, views and recommendations given at the Think Big: Future Health and Life Sciences Unconference, jointly hosted by the IET, Immerse UK and Hatsumi VR in November 2019.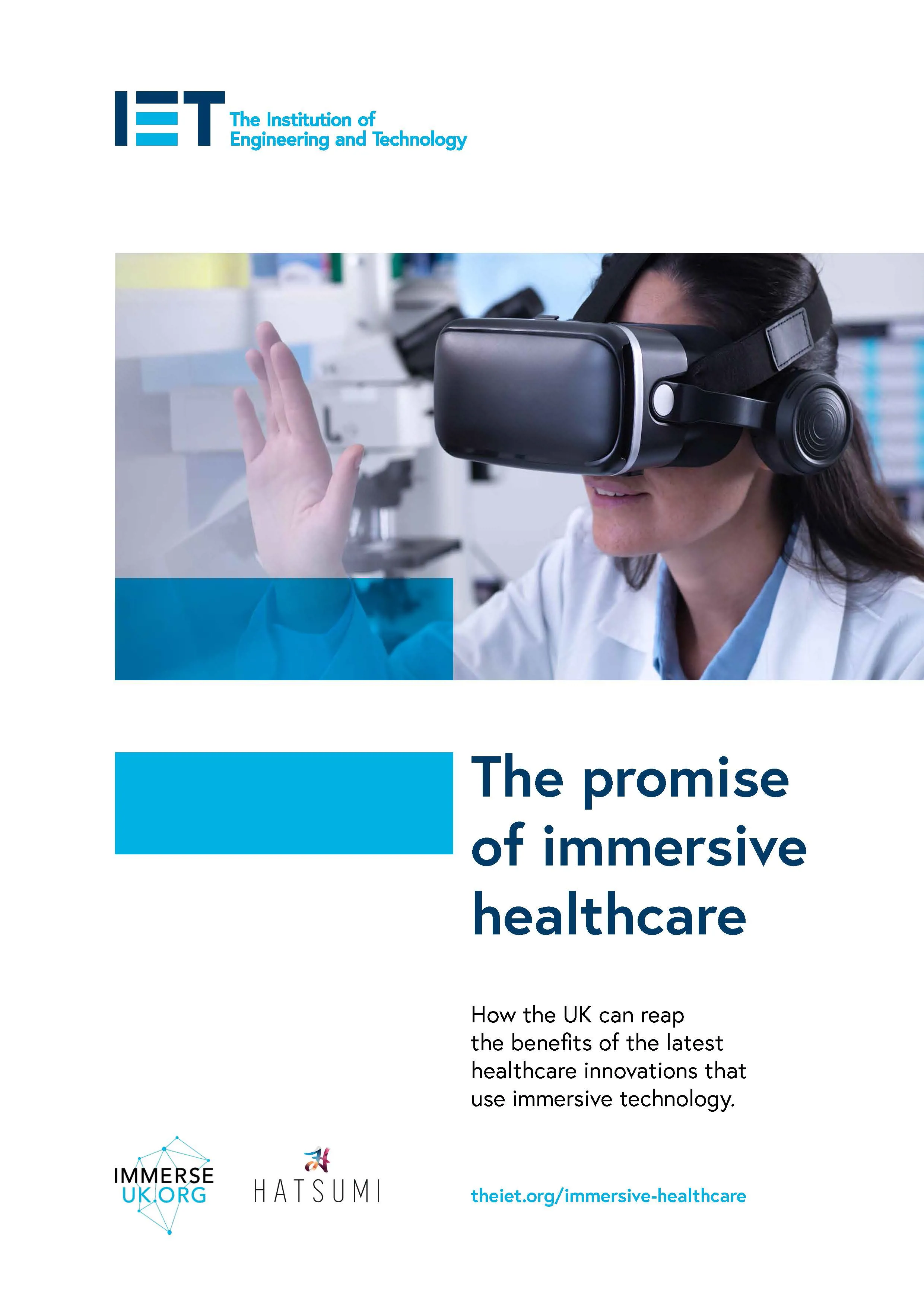 Get Involved
We know the importance and positive impact sharing knowledge and information within our community has and invite your opinions. We are keen to find out your experiences with immersive health care technologies. If there is any advice that you'd like to share, we would be excited to include you in our future case study. To get involved, please contact us at healthcare@theiet.org.

<!—Lead forensics script -->