Start of main content
Immersive technologies for mental health
Published: Mon 24 Aug 2020
Across the country there are at least 35 companies that generate more than half their revenue from immersive technology for the healthcare or scientific fields, with regional micro clusters forming around Edinburgh, Bristol, Manchester and Newcastle. While the sector as a whole saw economic growth in 2019, with 57.5% of the 1,250 companies identified in a recent report by Immerse UK and Digital Catapult1 registering higher revenues than the previous year, medical professionals have reported an uptake in the pace of both interest and innovation in immersive healthcare technology over the last two years.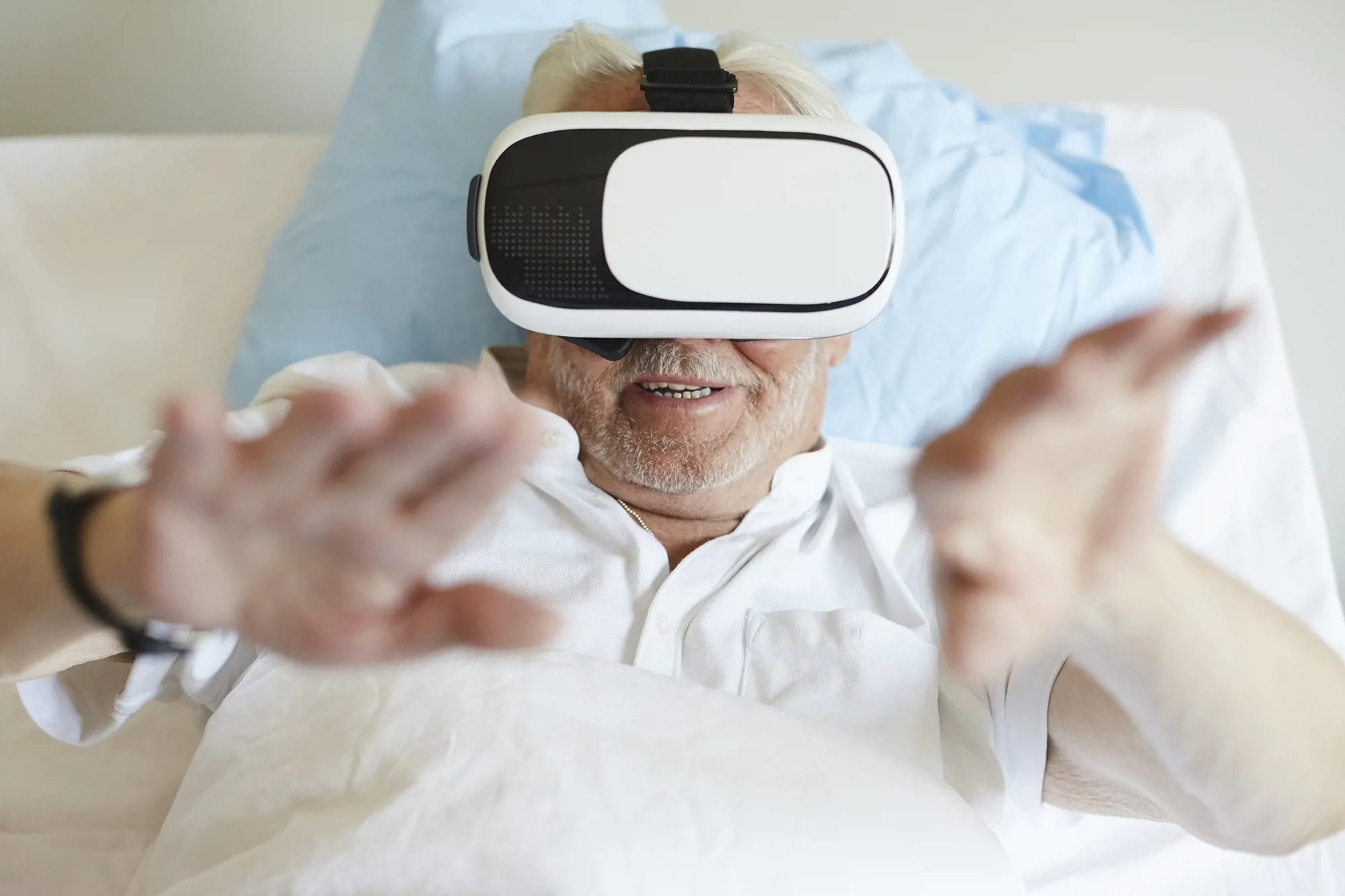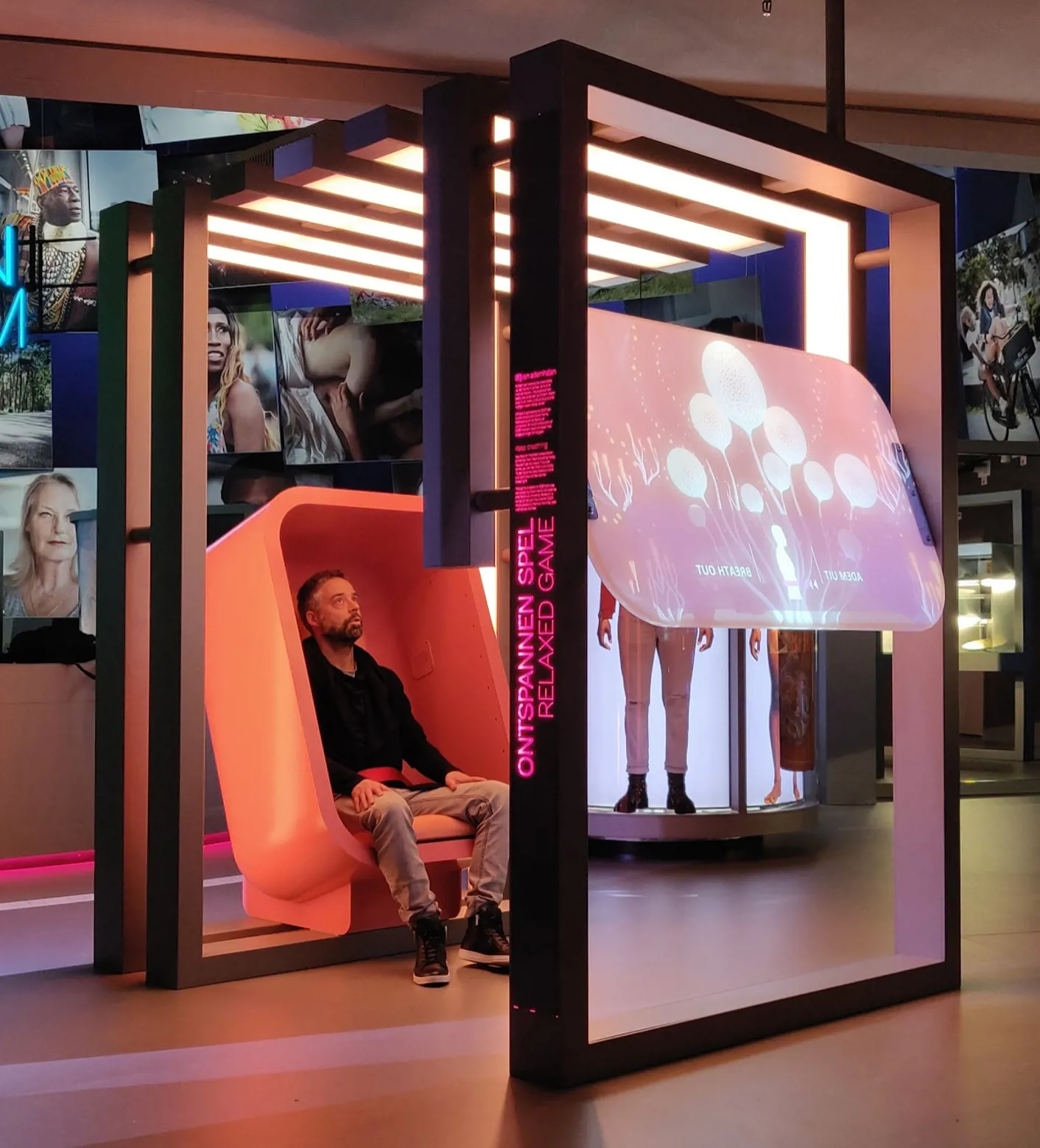 Growing interest among researchers in the use of immersive technology as a tool for treating psychological disorders has triggered a new wave of spin-off products. Virtual reality has been used to treat Post Traumatic Stress Disorder (PTSD) among military veterans since the 1990s, and a range of VR applications that deploy exposure therapy is available to treat phobias and anxiety disorders following successful trials.
Now, the technology is being investigated for its effectiveness in treating patients with psychosis, addictions to drink and drugs, depression and eating disorders, amongst other conditions.
Recognition of VR's potential as a diagnostic tool is also growing. Cambridge University is leading a three-year study on the use of VR to detect early signs of Alzheimer's disease, following preliminary results indicating that it was more accurate than traditional "gold-standard" cognitive tests[i].
Mindfulness, which draws on both Western psychology and Oriental Buddhist tradition, has gained considerable traction within health and care services over recent years as a method of reducing anxiety and promoting well-being, and VR apps seeking to make its techniques accessible to a wider public have proliferated.
In the Netherlands, DEEP VR has produced a headset that reinforces deep-breathing patterns with images and lighting in a VR headset to help users reduce anxiety through meditation. Trials have shown that it is effective in reducing anxiety among emotionally and behaviourally disturbed children.
The Mindfulness Centre of Excellence in London, which aims to provide an information hub for innovation promoting the practice, offers an audit called Mindful 360 for medtech firms producing mindfulness apps to ensure that the design process reaps maximum benefits for users.
[i] https://cambridgebrc.nihr.ac.uk/expandables/could-virtual-reality-help-detect-the-earliest-stages-of-alzheimers-disease/
Read more about the use of immersive technology for mental health in our recent report, The Promise of Immersive Healthcare, published in April 2020. It seeks to provide insight into key issues, views and recommendations given at the Think Big: Future Health and Life Sciences Unconference, jointly hosted by the IET, Immerse UK and Hatsumi VR in November 2019.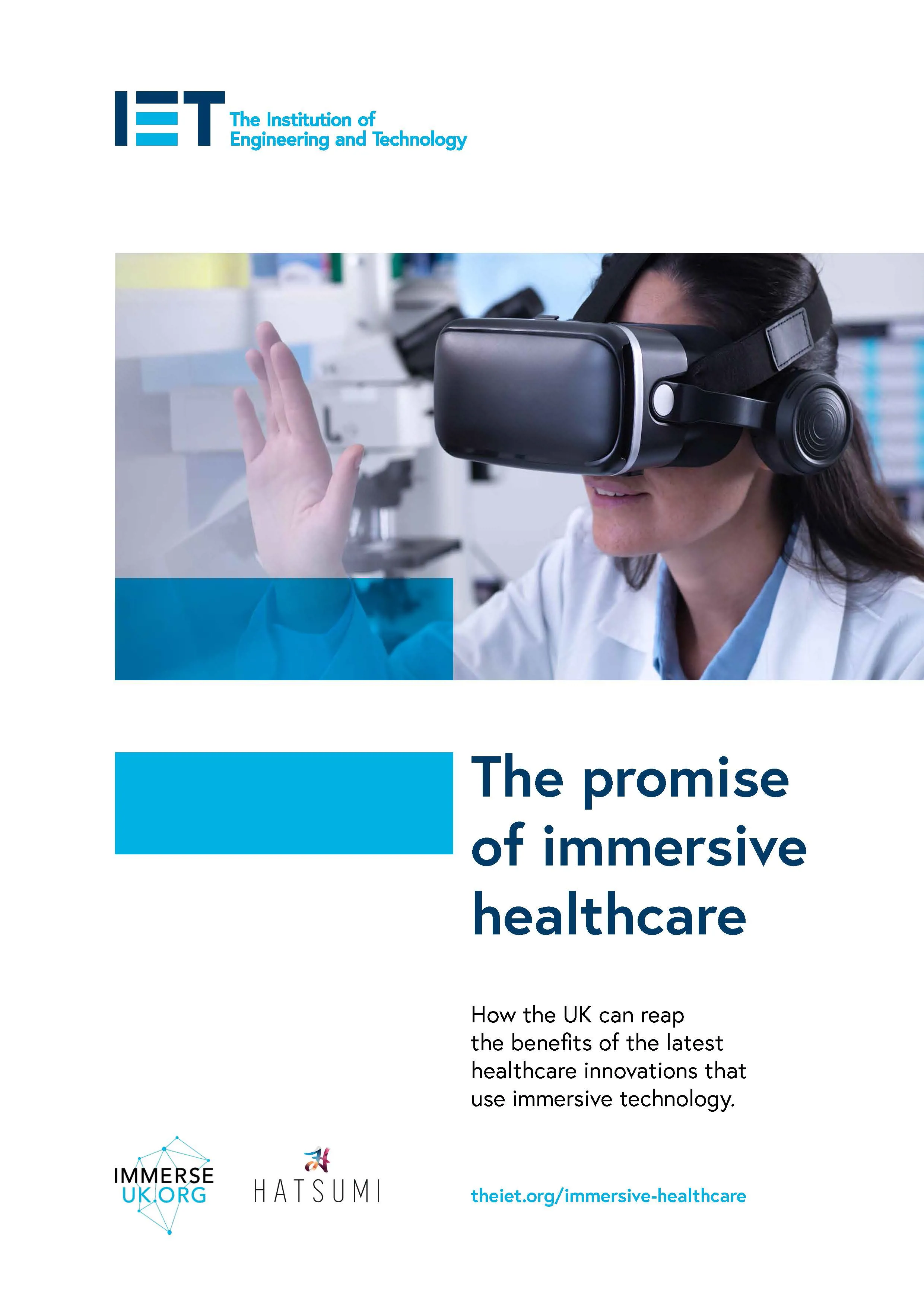 Get Involved
We know the importance and positive impact sharing knowledge and information within our community has and invite your opinions. We are keen to find out your experiences with immersive health care technologies. If there is any advice that you'd like to share, we would be excited to include you in our future case study.

To get involved, please contact us at healthcare@theiet.org.

<!—Lead forensics script -->