Start of main content
Digital transformation in social care
Published: Fri 30 Oct 2020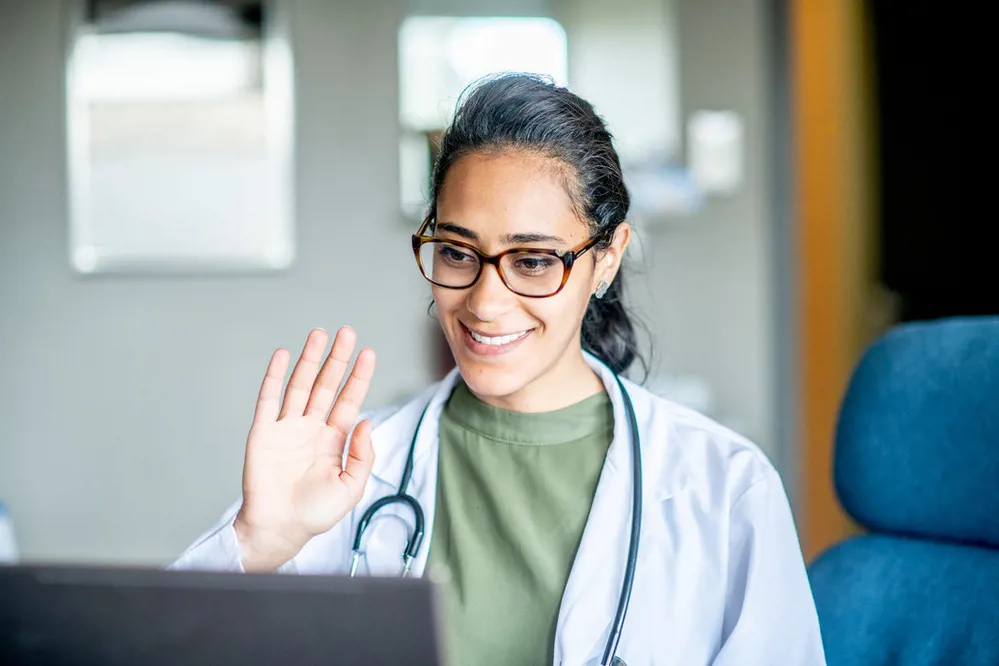 Will remote consultation methods reduce the accuracy of clinical decision making?
If done well, there's an opportunity to enhance clinical decision making through better engagement and better data.
To get this right, a blended and flexible approach to consultations is needed to ensure people's needs are met.
How has COVID-19 changed the digital health landscape?
Over the last six months and in response to COVID-19, we've seen a rapidly growing acceptance of digital health approaches. This is a significant cultural change.
If done well, it can support better health and wellbeing. But, we also need to better understand how people interact with technologies.
The role of engineers and technologists is critical for bringing the necessary systems together to make best use of data and these technologies.
More needs to be done in supporting people to get access to technology, whether it's by enabling people to get access to data, whether it's about increasing confidence or about accessibility.
What would you recommend for how the UK Government can enhance the support for monitoring vulnerable patients with technology?
Clarity on funding systems
Free WiFi to support greater access
How do the solutions presented apply to independent living?
Independent living has many different forms. Many of these technologies are being brought into retirement village settings as part of their offer. Many of them are also available for the home and can be easily fitted.
It's about getting the balance right between what the organisation does and what individuals are responsible for. Individuals should be encouraged to self-manage their care as far as possible, and there's a suite of products available for doing this.
Given the recent rapid uptake of remote monitoring and diagnostics, it's likely we'll see greater adoption of products that can support people to live independently.
How do we get better at listening and sharing people's lived experiences across health and social care?
While there have been improvements, there's an ongoing need to find ways to work meaningfully and effectively with patients, families, carers and people who use services.
Those using and accessing services need to be a key player in identifying and developing the solutions.
How can remote monitoring provide the same support for people living with dementia?
We're seeing the development of technologies such as monitoring sensors that support people to remain in their homes.
Monitoring technologies can also be a useful aid for supporting people's independence and get on with their day to day living.
An important consideration is to provide people with choices that suit them.
If we could do one thing over the next couple of months, what would it be?
Get to the heart of how people are experiencing the shift and apply their experience to the design of innovations.
Agreeing tech standards to support the development of integrated systems.
Ensure tech solutions work as intended and are easy to use – for individuals, families, and health and care staff.
Subscribe to our sector newsletters
Sign up to access the latest industry insight, thought leadership and debate. Our bi-monthly industry newsletters, from six key sectors, aim to keep you updated on the latest impartial insights, reports and events. The content is created and developed in partnership with industry-leading experts.
<!—Lead forensics script -->