Start of main content
Case studies highlighting interoperability achievements in healthcare
Published: Wed 24 Nov 2021
While the NHS faced and overcame the greatest challenge in its 73-year history during the Covid-19 pandemic, much preparatory work remains to be done towards the long-term goal of achieving widespread interoperability across the sector.
The road to establishing a national electronic health information system has been long and winding and there are numerous obstacles yet to overcome.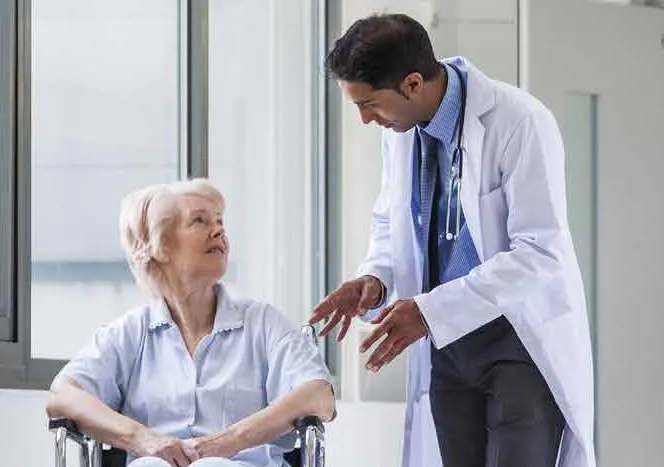 For as long as healthcare providers have used multiple IT systems, the NHS has struggled with interoperability.
The problem grows exponentially as the number of systems supporting administrative and clinical processes within a healthcare provider increases and it gets even bigger when these providers are required to share information.
Yet achieving interoperability is becoming ever more critical as we move towards statutory integrated care systems, through proposed legislation that has been drafted by the Government.
While we have achieved significant success in a few narrowly defined areas, resolving the majority of interoperability challenges continues to elude us – as it has for over 30 years.
In our new report, The digital advantage, we summarise the difficulties inherent in achieving interoperability and analyse accomplishments through a series of cases studies.
Below are summaries of our report. 
Estonia builds national system with blockchain technology
A small country on the edge of Europe, Estonia has one of the most advanced e-health systems in the world. The Estonian National Health Information System (ENHIS) holds more than 40 million health documents and is used by 99% of all patients.
The nationwide system provides real-time access to a patient's record for doctors across Estonia, enabling vital health information to be considered during emergency treatment, while test results and medical images can be viewed instantly.
Digital care plan aims to support patient power
The Digital Care and Support Plan provides a set of headings for use when sharing records across both the health system and social care sector. It also supports a personalised approach to healthcare in which patients set their own goals in discussion with medics and carers.
Buckinghamshire goes live on Connected Care e-health platform
The Connected Care platform is being developed by Graphnet for Thames Valley and Surrey Care Records Partnership (TVSCRP) under a £12.5 million, seven-year contract. The first patient records are being shared across a region of Southern England with 3.8 million residents after Buckinghamshire was connected to its e-health platform.
Flagship programme seeks digital changemakers
Health Education England (HEE) will provide 100 fully-funded places on the flagship NHS Digital Academy programme.

This prepares serving health informatics staff for the roles of Chief Clinical Information Officer, Chief Information Officer and related posts. Applications opened in April 2021 for the Postgraduate Diploma in Digital Health Leadership after Imperial College London won the contract for the programme again.

 

A framework for interoperability should include four critical components: robust protection of patient confidentiality; national data and content standards; localised delivery of integrated patient records; and professional development for health informaticians.

With critical building blocks in place across all four areas, we believe the time has come for a new initiative to connect the dots through an overarching national structure.

A thorough post-pandemic review and inventory should now begin, followed by a strategy for achieving complete interoperability and legislation mandating open data standards.

Download our free report for the full case studies, ways to achieve interoperability, and more.

<!—Lead forensics script -->