Start of main content
Can digital technologies play a role in social prescribing models?
Published: Tue 7 Jul 2020
Social prescribing aims to support individuals through the referral from GP's, nurses and primary care providers to a range of local, non-clinical services.
Daniel shared that 82% of our population looks at the internet every day. If we can harness this usage to sign post users to different healthcare resources, it can be very powerful. Often in primary care, there are many instances where visits from a GP is not needed and could have been avoided. Integrating apps or online support could help free up resources for care givers while still tending to the needs of patients. 
There are many barriers to access and that's where technology will play a role in overcoming this obstacle. Video consultations are becoming more widely used for remote counselling and group video chats, particularly for those who are housebound.
Social prescribing models and digital health technologies
Social prescribing is also particularly relevant for those who experience depression or anxiety. With many of us using social media platforms, it will be easier to form groups online first, then develop to face to face interactions. Technology can help us find those who have the same interest as us, whether that be hiking or reading, and enable those first steps for interaction.   
Naomi reflected how social interventions for health has been around for years but is finally now getting the acknowledgement it deserves. Digital technologies can play a large role to support and provide access, whether that be community-based theatre, social groups, coding classes and many others. For those who are physically and socially isolated, they can also take part in activities online or through virtual reality.
The use of technology in social prescribing models will allow GP's to have access to a wider range of support and interventions to suggest to their patients. There is often not a central location for information on where to be referred to, but technology will allow GP's to find out what's locally happening and refer young people and adults to these interventions.
Get Involved
Every company has different needs, challenges and lessons to share. Daniel and Naomi shared their experiences using technology in social prescribing models and what else can be done.
We know the importance and positive impact sharing knowledge and information within our community has and invite your opinions. We are keen to find out if there are other ways that technology can play a role in social prescribing models or factors and challenges that need to be addressed. If there is any advice that you'd like to share, we would be excited to include you in our future case study. To get involved, please contact us at healthcare@theiet.org.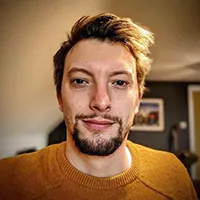 Dr Daniel Grace, Virtual Doctors
Daniel is a General Practioner who graduated from Kings College London in 2012. He also works in event and expedition medicine and provides cover at endurance sporting events. He is the author of blogs and podcasts featured on www.thewildernessmedic.com.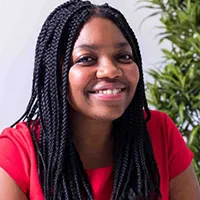 Naomi Mwasambili, Chanua Health
For 12 years Naomi has been working in the area of social innovation, psychology and research and is co-founder and CEO of Chanua, a healthcare innovation organisation. Starting her career in research, she has worked as a psychology clinician within the NHS in London and more recently been focused on service and product design in health and digital healthcare using social enterprise as an implementation model.

<!—Lead forensics script -->