Start of main content
A framework for digital transition in healthcare
Published: Wed 24 Nov 2021
The UK's National Health Service (NHS) is the largest public health system in the world.
It accounts for some 10% of gross domestic product (GDP), has around 1.1 million full-time equivalent staff, handles more than 300 million general practice (GP) appointments, 5.9 million outpatient referrals, and 15.7 million accident and emergency (A&E) visits a year.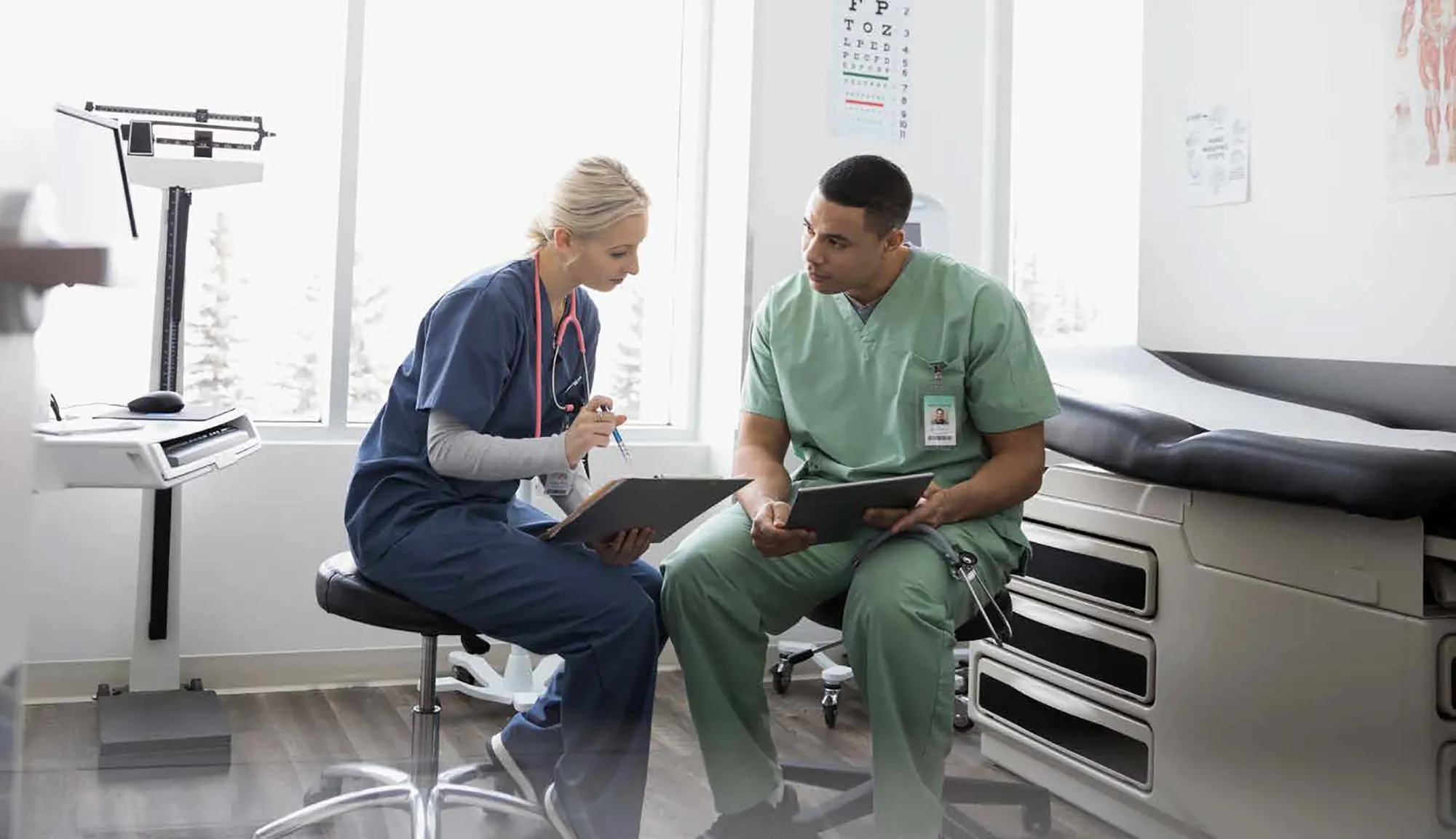 The system is complex, comprising primary, secondary, tertiary, and community care sectors, along with specialist provision, ambulance services, mental health provision, and close links to social care. It is also regionally diverse with separate NHS organisations for England, Scotland, Wales and Northern Ireland.
In our new report, The digital advantage, we discuss the potential benefits of introducing state-of-the-art digital connectivity to the NHS.
Secure access to electronic patient health records by clinicians across GP surgeries, hospitals, ambulances and social care promises to improve the coordination of services, resulting in higher standards, and fewer delays.
Electronic health records can give patients access to their own health information and thus help them to take part in managing their long-term health. The anonymised data pools generated by a digitally connected NHS could provide a powerful resource for planning and research and drive an eco-system of health apps offering innovative digital services.
Once established, digital connectivity should also boost the efficiency of NHS units, enabling staff to spend more time on front-line care.
An interoperable public health IT system requires e-health records to be subject to strong confidentiality controls, technical standards to be matched with clinical protocols, and national direction to be balanced with localised delivery models.
Upskilling health professionals and user-friendly designs will be crucial to the successful roll-out of technology.
Robust protection for patient confidentiality
The framework for digital transformation of the NHS requires e-health record systems to satisfy the UK's strong legal protections for patient confidentiality.
These include 10 data security standards put forward by the National Data Guardian that form the basis of an online Data Security and Protection Toolkit.
The standards lay out stringent requirements for all people, processes and technology involved in handling confidential health information to prevent cyberattacks and other data security breaches.
National standards for both data and content
A consistent set of open-access technical standards is critical to the development of transferable electronic healthcare records.
NHS Digital has adopted the international standard Fast Healthcare Interoperability Resources (FHIR) and used it to co-produce Application Programming Interfaces (APIs) with the collaborative health IT group INTEROPen.
Regional pilot programmes to lead delivery
The five Local Health and Care Record Exemplars (LHCRE) that were set up in 2018 are leading the rollout of shared health records to improve and coordinate patient care.
They are collaborating with NHS Digital and NHSX to develop local solutions using national FHIR APIs and content standards. The localised approach to implementation means that diverse models can be developed to match different circumstances.
Development of the health informatics profession
The digital challenges facing the NHS are leading to increased demand for skilled health informaticians.

By 2030, the NHS will need to make up a shortfall of some 18,000 full-time-equivalent health informatics staff to meet projections of a "data-rich future", according

to workforce modelling by Health Education England (HEE). The growing demand is stimulating new initiatives across professional training, registration and recruitment.

The transformations and accomplishments outlined in our report have occurred over the course of several decades of change in government, industry, and the general public.

Digital transformation must continue at pace in order to minimise environmental impact, increase social value, and provide our industry with a competitive edge.

 

Download our free report for ways to achieve interoperability, case studies, and more.

<!—Lead forensics script -->