Your equipment and you - keeping safe when homeworking
Published: Tue 29 Sep 2020
COVID-19 has changed the way we work. In the short-term, homeworking has become the norm for millions of people.  For many businesses, this has been very productive and welcomed by normally office-based employees. It's leading to longer-term thinking about where people carry out their daily work. The necessary arrangements of today are likely to become common working arrangements of choice in the post-pandemic economy.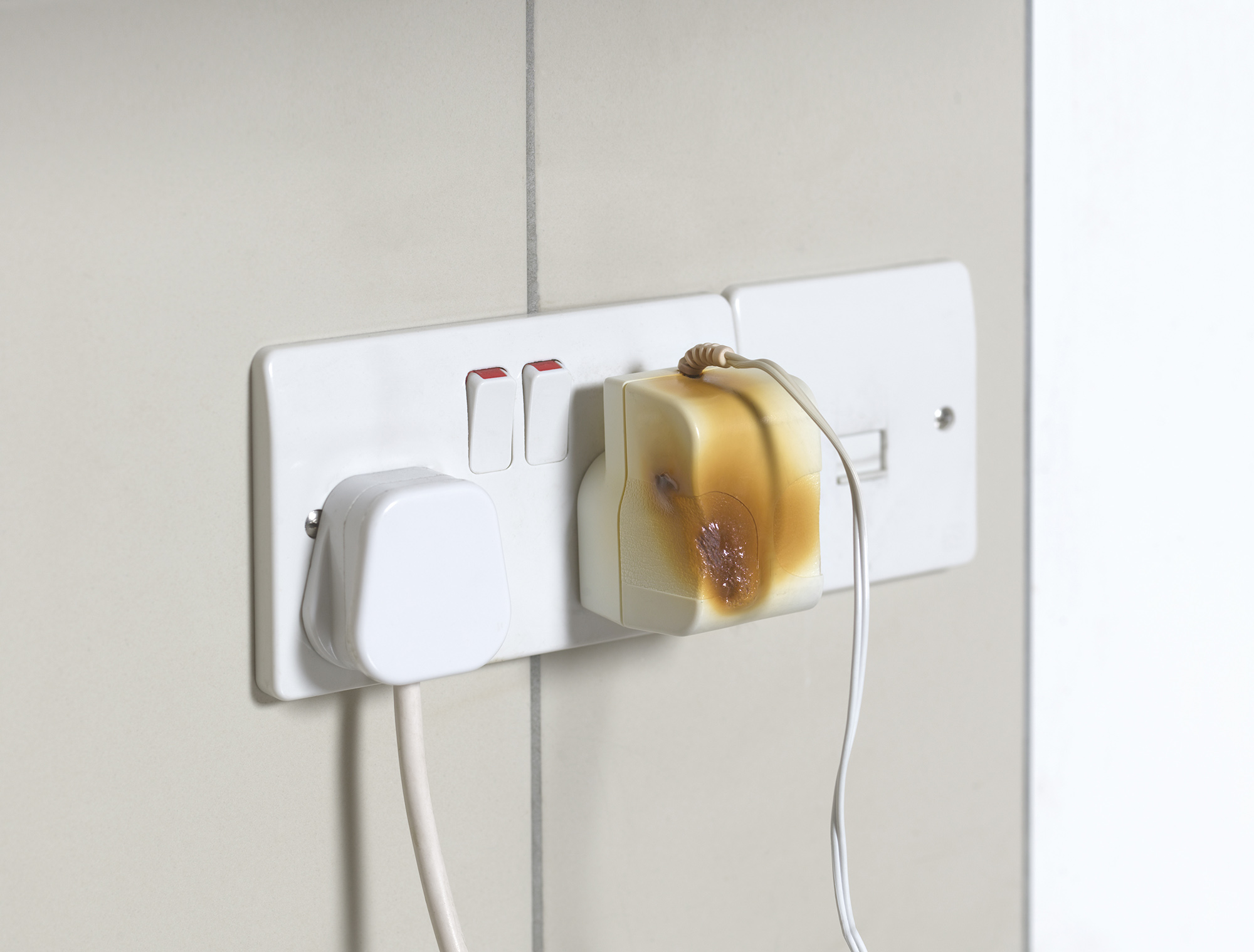 From a health and safety perspective, more home working could result in a review of how current practices are put into effect. In the usual office environment, health and safety at work can be controlled via organisation-wide procedures. This is somewhat trickier if the new office is a remote worker's kitchen or study.
The law[1] requires employers to ensure that all electrical equipment is safe, suitable for the purpose and maintained, so as to avoid danger. Companies often carry out inspections and testing of in-service appliances, that can be connected to an electrical supply.
This includes both movable and fixed/stationary items (such as printers). Inspection and testing aren't legal requirements – the law demands that electrical equipment is safe and it's for the employer to decide how that requirement is managed.
Fortunately, most portable electrical equipment from your workplace (such as power supplies for laptops, monitors and mobile phone chargers) is considered low risk. As such, users simply need to check items visually for damage. New equipment should already be safe – when you receive a new item, simply inspect it before use to ensure it hasn't been damaged in transit.
It's good practice for users to check their electrical equipment regularly, the frequency depending on the item and how much it's used. Check for physical signs of damage such as loose or trapped cables, signs of overheating or damage from unsuitable storage (for example, from water). 
Most current plugs are pre-moulded and should be safe unless visibly damaged. If there are issues, and you can check inside the plug (for bare wires, the correct fuse, or similar), do so - though ensure the plug is first disconnected from a power supply.
Clearly, if you have any concerns, avoid using the equipment and seek a replacement from your IT/facilities department.
There are a few exceptions that do require inspection/testing by an experienced person - someone who knows how to use the test equipment, can interpret the results, can assess the overall risk and so determine the frequency of retesting. 
This includes unusual or special items of office equipment, assigned to particular employees for home use. It also includes checks for earthing and electrical insulation. Many companies asset number their equipment and maintain an asset register of inspections. Such a unique tag and maintenance inventory is useful in identifying and managing higher risk items (Such as extension leads used outside, class 1 items and others). This informs both those maintaining and those using the assets.
The IET has produced a detailed Code of Practice for In-service Inspection and Testing of Electrical Equipment (5th Edition) which provides guidance on inspection and testing.
Some simple guidelines for users are:
Use the correct equipment for the job
Maintain the equipment, cables and plugs in good order
Regularly check equipment visually for any damage or wear
Report any issues (with photos if possible) and replace damaged equipment, or remove it from use
With increased remote working, companies should also consider providing basic information to all employees (eg via webinars). This would ensure users can spot potential issues and respond in a timely way.
The IET has issued a short guide on Portable appliance testing (PAT testing).
The Health and Safety Executive has also provided user-friendly guidance on maintaining portable electric equipment. This includes simple precautions to prevent danger, together with a range of related FAQs.
The risks for remote workers are low, the response should be proportionate and common sense will inform many decisions. Simple, timely visual reviews will suffice, and the raising of any issues will ensure individuals can continue to perform their duties without disruption or damage - and in safety.
[1]  The Electricity at Work Regulations 1989