Start of main content
Launch of our new report on interdependencies and resilience in digital transformation
Published: Wed 1 Sep 2021
The report discusses infrastructure resilience in a digital world, specifically looking at energy and communications. The case study and references show the importance of wider infrastructure issues, whole systems thinking, societal impact, interdependencies in planning and managing change, and the impacts on legacy infrastructure (particularly hidden services and uses).
Operational communications for energy utilities presents a real challenge. With currently no alternative commercial solutions available to address the industry's bespoke requirements, there is a need to approach the sign-off and verification from a whole system perspective.
The experience of the gas network operators in overcoming the challenges of losing the 'hidden uses' such as local mains power of the PSTN in the digital switchover, has provided clear lessons on risk management when implementing change across systems in isolation.
We have outlined ways to avoid the many issues being experienced by the gas networks and encourage the application of the lessons learned across other legacy infrastructure, systems, and sectors.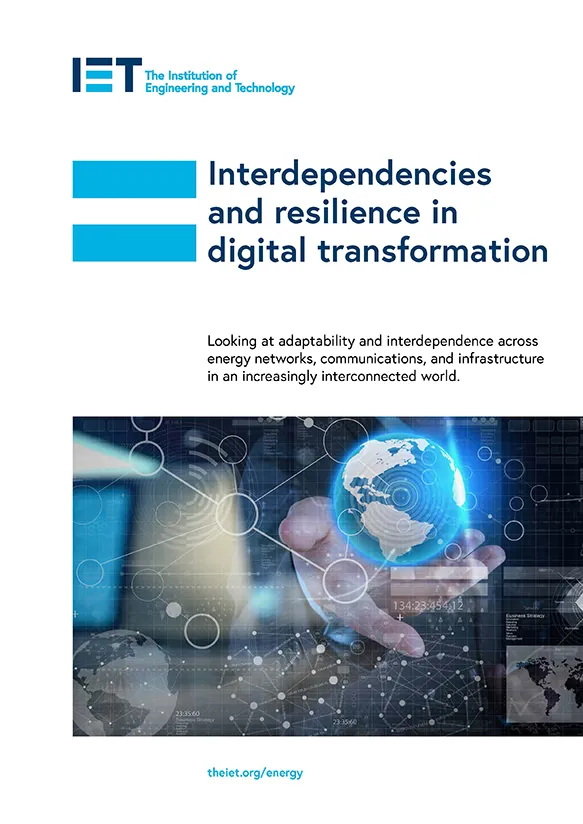 There is an urgent need for greater joined-up thinking across government, multiple sectors, agencies, and systems.
Government, regulators, utilities, telecommunications and the supply chain need to be aware of, acknowledge, and map the interdependencies (known and unknown) across systems.
Collaboration between all stakeholders including government, regulators, industry, and supply chain will drive effective, sustainable, and resilient outcomes.
With increased homeworking, there is a need to consider the wider impact of the digital transition. With the increasing use of IoT, artificial intelligence digital technology interdependency will only increase.

Adaptability and interdependence must be considered in the transition to net zero across all sectors.

Digital transition is a key enabler of the net zero outcome and is dependent on the deployment of resilient operational telecoms capability, which address the needs of the energy network operators.

The further we go down the path of distributed renewables, smart meters with time-of-use tariffs, IoT appliances, programmable electric vehicle chargers and heat pump systems, the greater the complexity and the scope for unforeseen issues.

A secure, robust, and resilient operational telecommunications capability must be prioritised by Government and the UK energy network operators.

<!—Lead forensics script -->