Start of main content
2021 Energy highlights
Published: Tue 23 Nov 2021
Working with our expert panels, industry, academia, and Government, we continued to provide engineering solutions across many industry sectors.
Through interviews, blog posts, reports, consultations, webinars, and more, we aimed to deliver insight to advance technology and innovation for the benefit of society.
Below are some of our Energy highlights of this year.
Enabling a high renewable, net zero electricity system
We commented on a call for evidence from The Department of Business, Energy, and Industrial Strategy that looks at options for evolving the current Contracts for Difference (CfD) mechanism for future allocation rounds. We believe a whole system approach is essential.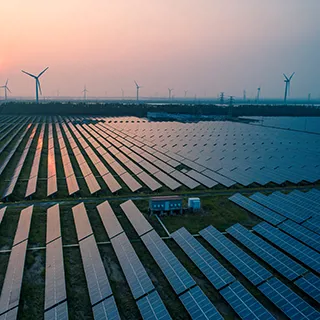 Energy technologies for net zero
This guide serves as a comprehensive reference to the technologies that we can use to decarbonise the UK energy system, that can shift our energy demand from fossil fuels to a low-carbon supply.

For any questions or queries, contact us at policy@theiet.org.

To stay up to date on our latest insights, reports, and events, sign up to our sector newsletters: sector newsletters.

<!—Lead forensics script -->