Start of main content
An engineer's thoughts on COVID-19, climate change and building infrastructure for the future
Published: Mon 14 Sep 2020
By Olivia Carpenter-Lomax, Vice-Chair, IET Energy Sector Executive Committee
Why is innovation key to rebuilding our economy?
The Coronavirus outbreak has presented many challenges across the world and has changed life as we know it. Our key workers, such as healthcare professionals, teachers and shop workers have kept the country going – and it's important to acknowledge the role engineers and technicians have played. On the ground, engineers have kept infrastructure running by making sure that we still have power, carrying out routine maintenance and upgrades, as well as fixing faults and making repairs. They've also ensured our digital services can cope with the increases in demand, as we stay connected with friends and family, and many of us move to working and schooling from home.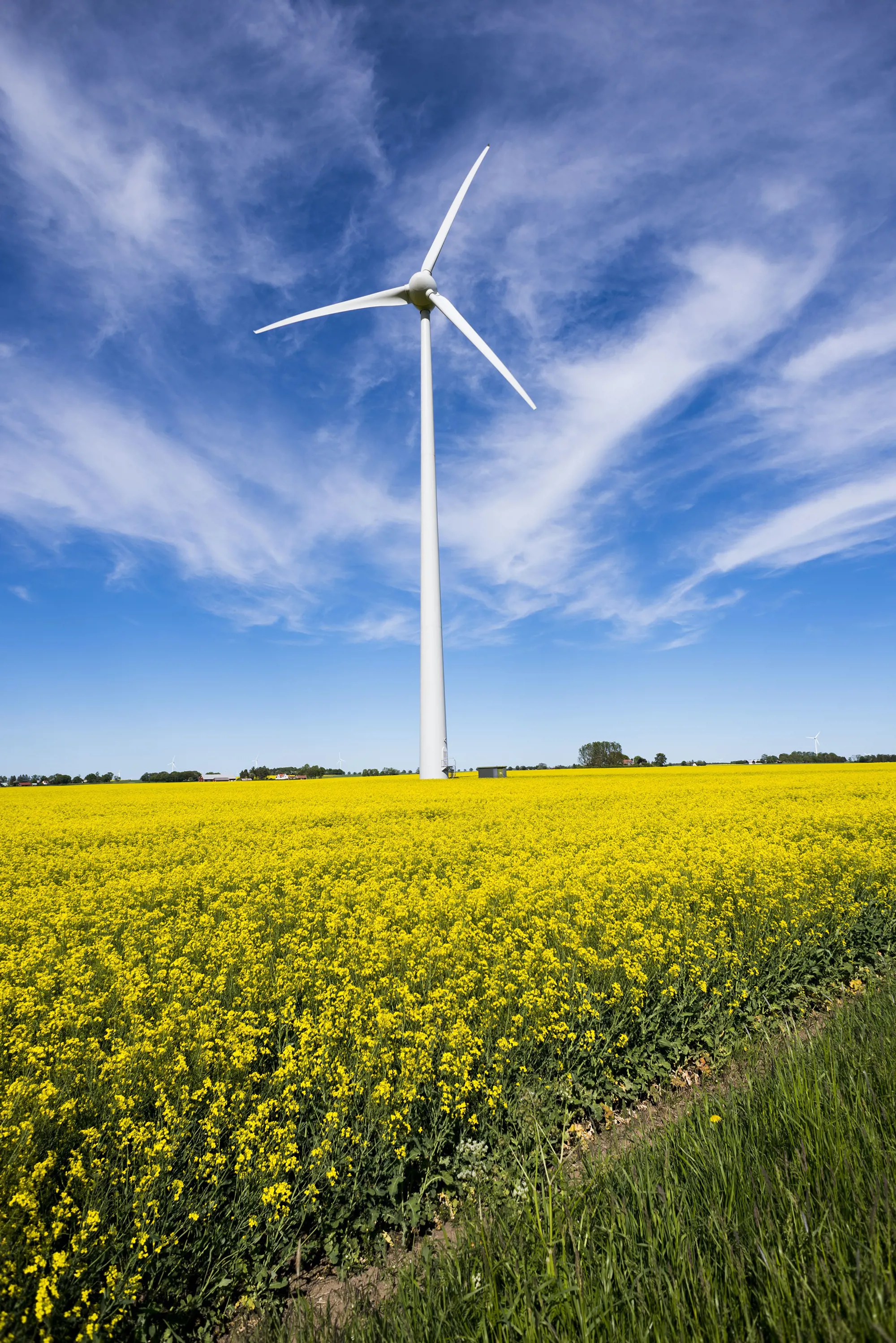 One thing that the pandemic has shown is how important this infrastructure really is. And we know we have more challenges coming as we react to – and deal with the impact of – climate change. It is hugely important that going forward they are designed to be sustainable, resilient and agile to be able to adapt to changing situations.
Another way of thinking about this virus is as a 'real-life experiment' of what happens if society behaves in a completely different way. We have learnt a huge amount – both challenges and positive lessons – and there is a real opportunity to work out how, perhaps, we can do things better.
The UK has a long history of engineering and innovation to look back on. Now more than ever it's vital that we continue this, and we are in a great position to lead the way globally towards a sustainable recovery.
How important is it that any economic recovery is also a green recovery?
While we continue to battle towards recovery from this pandemic in the short term, climate change remains the most significant long-term challenge for the planet. While recovering economically from COVID-19, we still need to push to decarbonise quickly and effectively in order to achieve net-zero in the timescales we need.
Doing this relies on establishing the infrastructure, systems and solutions for long term sustainability. Much of this infrastructure is built to last, so net-zero must be built in from now.
Most of these issues will require collaborative action and a clear strategy for achieving the Committee on Climate Change's net-zero target. We need to understand and leverage the interaction between sectors and systems, use systems engineering principles, and take a whole lifecycle view into account.
One example that will help meet carbon reduction targets and achieve clean growth, is to transform our energy system so that all the different complex systems within it, such as physical assets, digital infrastructure and the market structures, are engineered as one whole system for economic and sustainable growth. We can also leverage the interaction between the energy sector with other sectors like transport, communications and the built environment, to provide services and infrastructure that are built to serve society sustainably. By looking across sectors and systems, we can consider sustainability and carbon impact for our interconnected infrastructure and systems through the whole lifecycle.
What does the Government need to do to meet net-zero goals whilst rebuilding the economy and creating much-needed jobs?
 We need the Government to resource and support innovation and infrastructure roll-out. Much of the technology needed to build a net-zero economy already exists, and implementing it is a matter of building a roadmap to implement it, producing the right regulatory conditions, and supporting the change as it happens.
The government must also support innovation in difficult areas, such as decarbonised shipping and aviation, and carbon capture and storage. This includes cross-sector support, enabling us to look across interconnected whole systems and lifecycles, getting out of our traditional silos.
The pandemic has highlighted the damage that can be caused by business disruption, and while there was no major outage of our critical infrastructure, this may not be the case for future disruption, such as those that will be caused by climate change (major weather events, flooding, and a change in demand patterns). Therefore, it's essential that as part of a green recovery, we build infrastructure, systems and solutions that can cope with this. We need to build in resilience and the ability to adapt to a changing climate.
It's important to continue to support programmes which provide jobs and are ready for delivery such as the recent scheme announced for home insulation – but it's essential programmes like this are done correctly and to the fullest extent. We want to see a coordinated nationwide roll-out of retrofit, increased work on decarbonising heating and the growth of electric vehicle charging infrastructure as part of a clear plan on systems engineering.
Get Involved
As we start to move forward from the pandemic and try to find a new normal, it's important we continue to think about our infrastructure, such as communications, energy and transport and how all these systems interact with each other. The UK has a long history of innovation to look back on, but now more than ever, it's important that this continues, and we find a new normal and build back better.

You can help by sharing expertise across traditional sector borders and looking for opportunities to build solutions that support a decarbonised whole system recovery.

Share your ideas with us or volunteer to be part of the many exciting panels having a voice throughout industry and policy.

Contact us at policy@theiet.org

<!—Lead forensics script -->