Start of main content
Digital twin takes centre stage at Applied Visualisation Forum 2019
Published: Wed 17 Apr 2019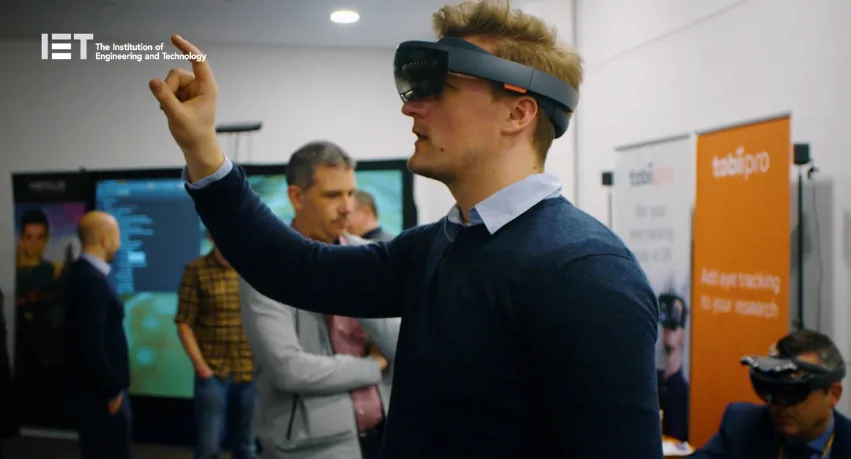 The event brought together engineers, practitioners, researchers and technology providers from across various industry sectors to share expertise and best practice. Attendees were able to discover how a range of companies, from automotive to energy, have been transforming their businesses through advanced visualisation technologies such as virtual reality and augmented reality.
One of the main themes this year, however, was digital twin technology, a relatively new term for a virtual model of a physical product, process, system or service. One of the objectives of the day was to enhance delegates' understanding of what a digital twin is, as well as how it can be used and applied effectively.
On the agenda
Following a Chair's welcome from Prof. Robin W Scott, Head of Digital at the Advanced Manufacturing Research Centre (AMRC), Lanner Group COO Andrew Aitken delivered his opening keynote on 'What do our digital twins look like?', which looked at how the company uses predictive simulation to create dynamic 'predictive twins' of real-world business processes.   
Digital twin was also the topic of choice for Martin Leeming, CEO of Trak-Rap, which produces sustainable packaging solutions for manufactures of Fast Moving Consumer Goods (FMCG). In his talk 'The rise and rise of the Digital Twin', Leeming explained how the technology can be used to meet some of the challenges associated with Industry 4.0.
Martin Pett from the Transport Systems Catapult offered delegates an introduction to the HumanDrive project, which involves building a highly accurate digital twin for safety and HF analysis, using machine learning to develop natural, human-like vehicle control. 
Offering an energy sector perspective on digital twin was Paul Dainty of ESI UK, who talked about delivering the Hybrid Twin, an Innovate UK project that aims to develop a comprehensive solution for wind farm operators, with the capacity to intelligently plan preventive maintenance.
Further demonstrating the event's cross-sector format, another highlight was Simpact Engineering Commercial Director Tim Williams' presentation on how 3D visualisation tools can play a key role in body armour development.
To see all the recorded presentations from the day in one place, visit the IET.tv website.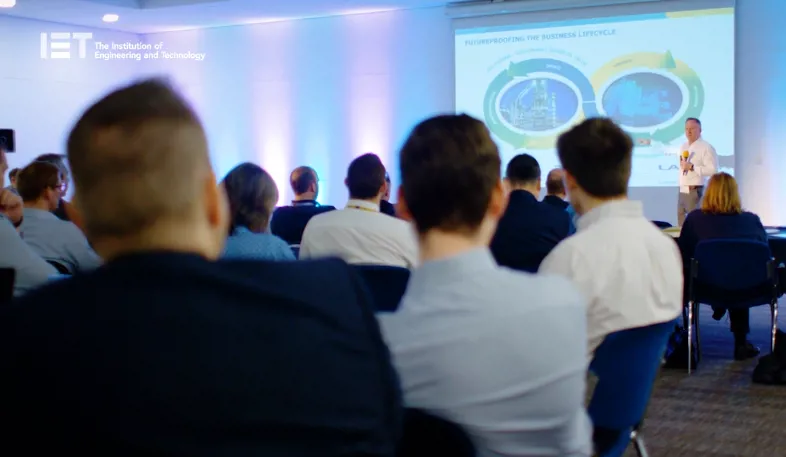 In the exhibition
As well as a packed conference agenda, the event gave delegates the opportunity to sample technologies and solutions from a number of exhibitors, including Agility3, AREA, ESI UK, Haption, Holo-Light, Lanner Group, Lightwork Design, Siemens, Theorem Solutions, Tobii Pro UK, the Transport Systems Catapult and Virtalis.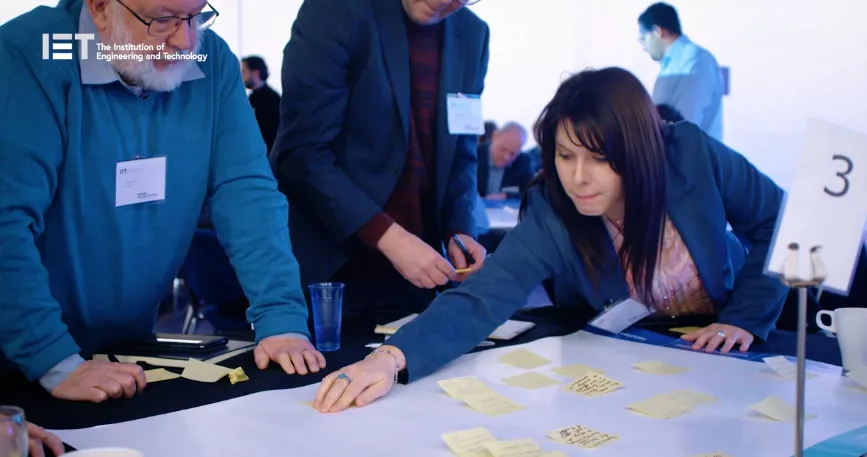 The day also featured a series of roadmapping activities to bring further industrial relevance to the direction of HVM Catapult R&D, while also helping to shape the HVM Catapult research strategy in the field of applied visualisation.
See below for a short video summary on the event.
Applied Visualisation Forum 2019
For more on what the IET has been doing recently in the field of Applied Visualisation thought leadership, visit our Key Topic area.

<!—Lead forensics script -->