Start of main content
Podcast: How can we enhance manufacturing productivity?
Published: Wed 14 Oct 2020
This episode covers the impact of innovation in the manufacturing sector, including robotics and digital infrastructure, to questions about sustainability and the impact of the events of 2020. This discussion will better enable policymakers to shape effective policy in the manufacturing sector.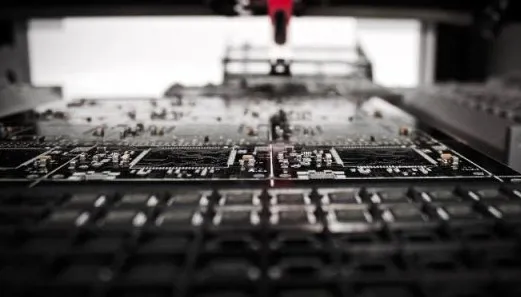 Podcast Summary
The podcast was chaired by The House Magazine. It included Professor Steve Evans, Chair of the IET's Manufacturing Policy Panel, Darren Jones MP, Chair of the Business, Energy and Industrial Strategy (BEIS) Select Committee, and Nadhim Zahawi MP, Parliamentary Under-Secretary of State for Business and Industry. The podcast began with a panel discussion with Steve Evans and Darren Jones MP and continues into an interview with Nadhim Zahawi MP, before returning to the panel discussion.
Professor Steve Evans explained that manufacturing was a clean, well-paid profession and is unlike the stereotypical manufactures of the 19th century. He said that the UK has some of the best factories in the UK, but there is a concern that it is becoming a smaller part of the economy. Productivity from manufacturing is higher than in other sectors of the economy and encourages more manufacturing for a higher productivity rate. He also mentioned that sustainability is a challenge, but an opportunity to grow jobs and gross domestic product (GDP).
Darren Jones MP echoed the concerns of Steve Evans. He said there is a growing market in the UK for non-manufactured products, which means we are exporting less. He suggested the idea of 'building back British' to help the economy grow. He said he was concerned about the skills base being harmed by coronavirus, which may stop us being able to manufacture in the UK.
Nadhim Zahawi MP emphasised that we need more innovation in manufacturing to keep manufacturing competitive going forward. He would like to increase research and development spending for the UK to increase innovation. He also said that the Government is becoming smarter at intervening in manufacturing to help productivity grow.
Subscribe to our sector newsletters
Sign up to access the latest industry insight, thought leadership and debate. Our bi-monthly industry newsletters, from six key sectors, aim to keep you updated on the latest impartial insights, reports and events. The content is created and developed in partnership with industry-leading experts.

<!—Lead forensics script -->