The Industrial Strategy: One year on
Published: Tue 19 Mar 2019
The event marked the anniversary of the Industrial Strategy: Building a Britain fit for the future white paper, and brought together various stakeholders from Government, the public and private sectors to review and map the progress of the Industrial Strategy and discuss its future prospects.
Discussions focused on critical policy areas, including London's Local Industrial Strategy and advancements in Industry 4.0 technologies such as artificial intelligence. Speakers included experts from BEIS, the Catapult Centres, industry leaders, the Royal Society, and King's College London itself, among others.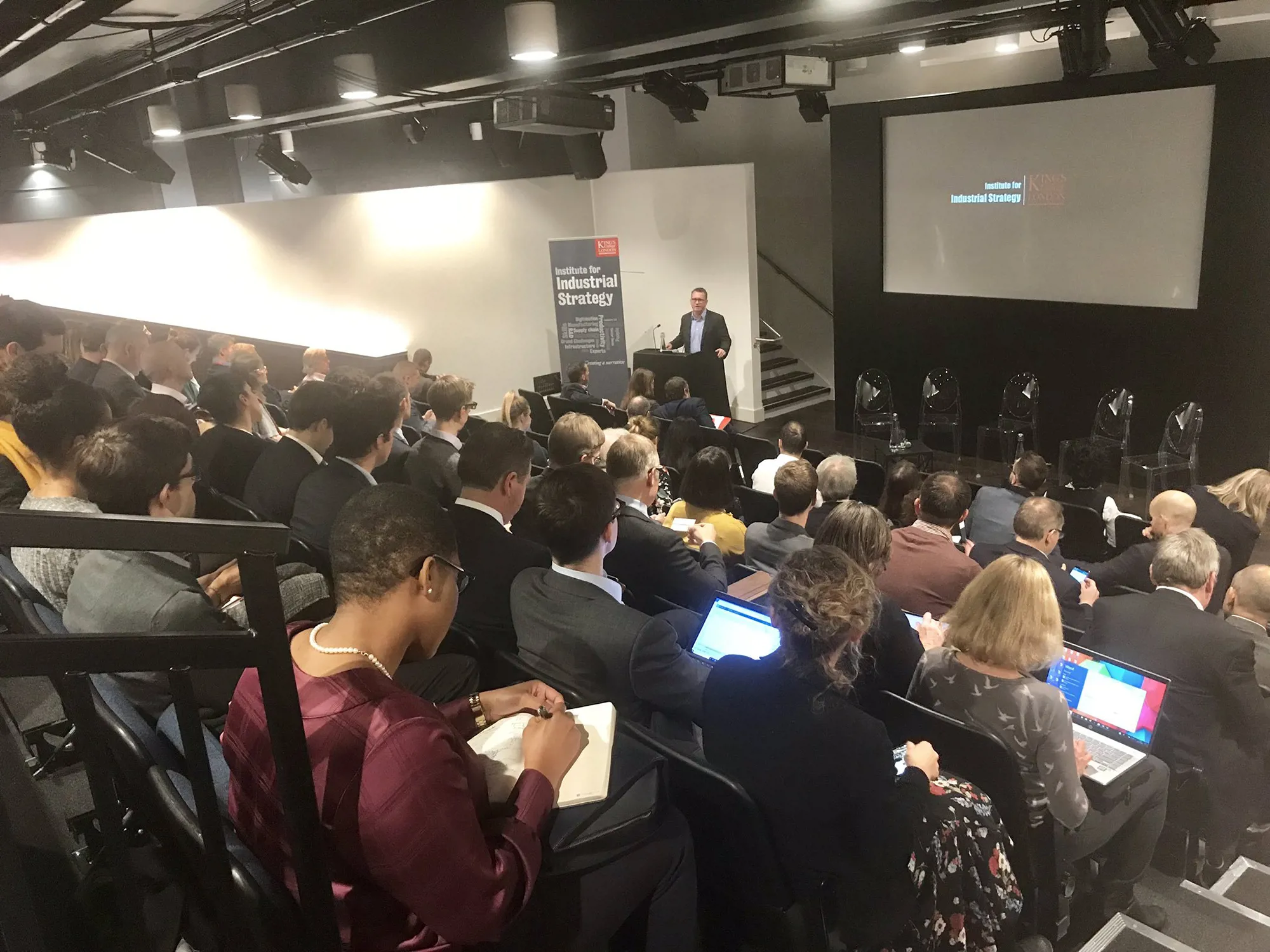 While at the event, the IET spoke to several of the speakers and delegates to get their thoughts on the Industrial Strategy and its application. We asked them to offer their opinions on what the possible next steps could be for the Government's long-term plan and the various stakeholders involved with it, the opportunities it presents and how the UK can benefit from its implementation.
To find out what their answers were, see our videos below.
Set up in 2018, and described as being unique in the sector, the Institute for Industrial Strategy was created in response to the emerging national Industrial Strategy and aims to help shape this critical area of domestic policy.
Based at the College's Bush House venue in the heart of London, the Institute's objectives are to critique the 'Modern Industrial Strategy', as well as promote ideas, processes and technologies that challenge and enhance current thinking. It will attempt to answer the question of how the UK will develop the skills base, infrastructure and innovation which will match the demands of an increasingly competitive global marketplace.
Where do we go next with the Industrial Strategy?
What does the Industrial Strategy mean to you?
<!—Lead forensics script -->