IET and HVMC investigate growth of augmented reality in manufacturing
Published: Mon 11 Feb 2019
Titled Through the looking glass – The rise of augmented reality and its role in the future of manufacturing, the paper reveals how and why AR is being seen as one of the emerging technologies that businesses across industry can utilise to gain a competitive edge.
According to BIS Research highlighted in the report, the existing $4 billion AR market will reach a global value of $198 billion by 2025, as software and hardware advances are exploited by major industry verticals such as manufacturing, healthcare, aerospace and defence, engineering, construction, warehousing and logistics and enterprise solutions.
Companies in these verticals are already experimenting with a range of AR devices as they discover potential new applications ranging from design and prototyping, factory layout and planning, complex assembly, machining simulation, robotics, diagnostics, facility inspection and maintenance, through to remote assistance, accelerated training and up-skilling, ergonomics and health and safety.
The report sets out to investigate the rapidly changing AR landscape; understand the technical and business challenges facing both AR providers and industry adopters; follow the contours of the market and policy environment, and identify the risks and benefits in early adoption for UK industry and advanced manufacturing in particular.
It covers the wide range of industrial applications that AR is already being used for, offering examples of where companies have become early adopters; the technical barriers that still need to be overcome before AR can reach its potential as an engineering solution; and an explanation of how it fits in with various visions of the future, from the real world to sci-fi.
You can read the full report over in our Manufacturing Factfiles area. The publication follows the release of two Applied Visualisation-focused reports from the HVMC released in 2018: Feasibility of an immersive digital twin and Immersive Technologies in Manufacturing.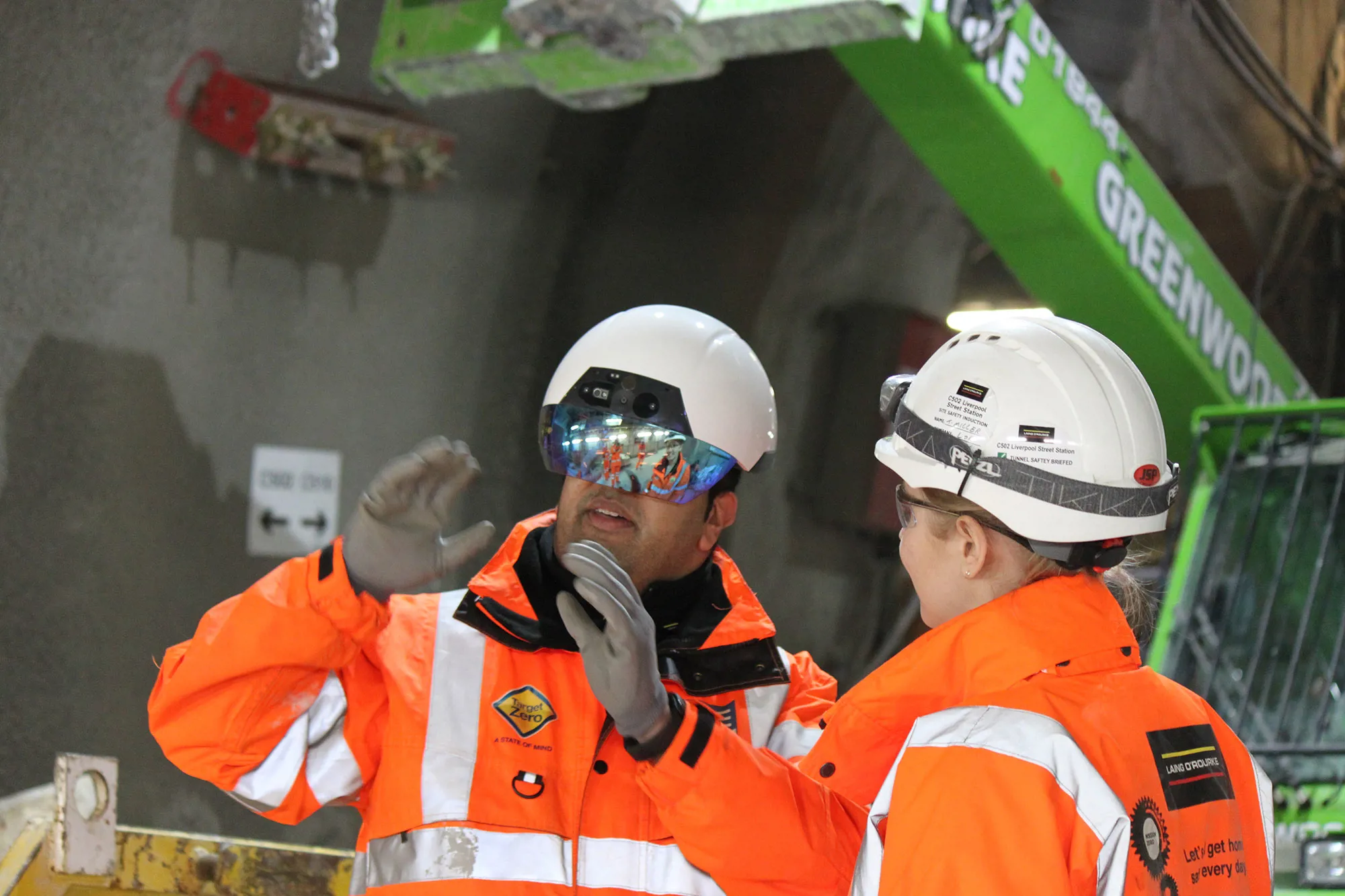 <!—Lead forensics script -->